Rub shoulders with the right people at our picks for the top music conferences in 2023 and 2024. Plan in advance to make the most of these golden opportunities to level up.
About a year ago, we wrote our first article on the top music conferences in 2022 for Europe. The feedback was astounding. To us this means that more artists than ever are looking for meaningful connections to advance their careers.
Make the most of your year as an artist or music industry professional and get ready to link up at these essential music industry events.
1. The Great Escape, still one of the top music conferences for new music
When: 10-13 May 2023
Where: Brighton, UK
The Great Escape (TGE) is a strictly new music conference that showcases a boatload of new artists, singers and bands every year in Brighton. Aside from the numerous live bands to watch there is of course a conference, with several strands that you can take part in. All involving music, they include talks and discussions on education, music business and the creator economy.
They also have a professional development program for music business execs and entrepreneurs in the early stages of their careers as well as panel debates hosted by music industry players.
TGE are on top of their game as they've already announced a few keynote speakers including promoter and Afro Nation co-founder SMADE, musician, broadcaster and chair of Youth Music Yolanda Brown and lastly Ticketmaster's EVP of Global Music, David Marcus.
The response to last year's event was overwhelmingly positive, with a number of social media users stating that they had already purchased the 2023 super early bird tickets shortly after the 2022 edition. Such a positive response makes this one of our top music conferences in 2023.
Expect live music bands ready to knock your socks off.
2. Tallinn Music Week, a globally appraised music industry event
When: 10-14 May 2023
Where: Tallinn, Estonia
Music festival, activities across the city and most importantly, music related panels and workshops define Tallinn Music Week. The conference itself takes places 12-13 May and is one of the more cost-effective conferences on this list. For 175 EUR you have onsite access to the TMW 2023 Conference, access to the TMW PRO digital networking platform (we always recommend the use of these) and invitations to networking events, meetings and workshops.
We recommend this conference for those looking for contacts in the Baltics, Central and Eastern Europe and elsewhere. It was acknowledged by The Guardian, New York Times and Forbes as an important industry event and for us, one of the top music conferences in Europe. With nearly 20,000 attendees, many of which are visiting music industry executives, this could be your big break.
Pro tip: Prices rise to 200 EUR on May 8, 2023.
3. New Skool Rules, urban music conference and festival a decade deep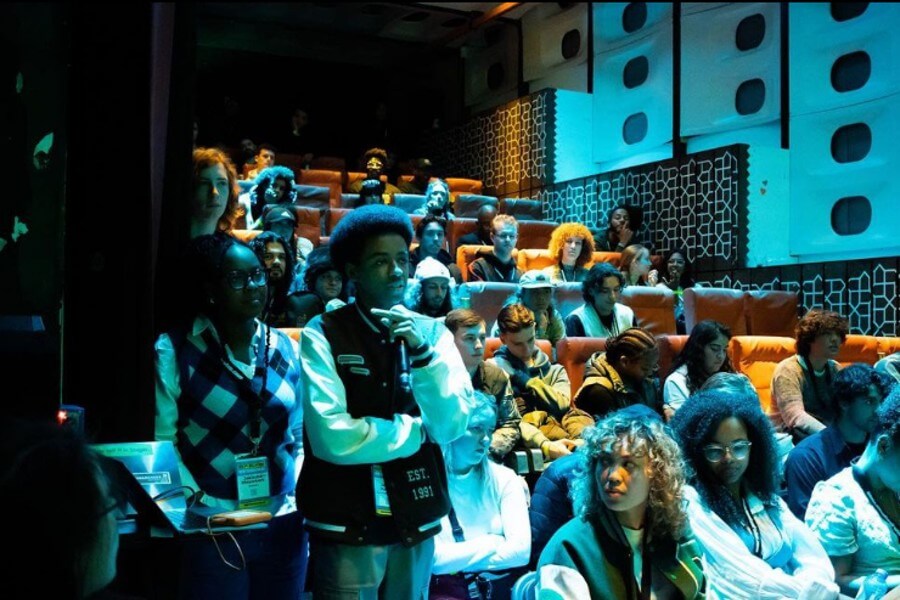 When: 12-14 May 2023
Where: Rotterdam, Netherlands
We've recently written about the importance of New Skool Rules on the European music conference roster – and for good reason. It started in 2009 and since then, the conference has created a network within the music industry between Europe and the US, especially for hip-hop, rap and other urban music.
There are some pretty high level and well-connected speakers and panelists that come every year (and 2023 is no exception). Add to the fact that the artists performing and mingling with the attendees are truly high quality underground artists who are yet to be discovered by a mainstream audience.
In fact, if you are attending, Underground Sound will be there as well – feel free to reach out and connect.
For more information on New Skool Rules, check out our latest article for all information on the event and how to get there.
4. Amsterdam Dance Event (ADE), the Dutch king of electronic music conferences
When: 18-22 October 2023
Where: Amsterdam, Netherlands
ADE is an institution for music conferences in Europe. Last year nearly half a million visitors attended the conferences and festival which takes place all over the city of Amsterdam in northern Europe. Famous for its innovative and awe-inspiring club nights scattered around the city, the program involves conferences and industry networking events.
We mentioned ADE last year in our top music conferences in Europe list and due to the sheer size and scope of the event, it cannot be avoided. The only disadvantage is that this conference is not cheap with ticket ranges in the hundreds – that's not including accommodation or food.
5. WOMEX, the big, travelling world music expo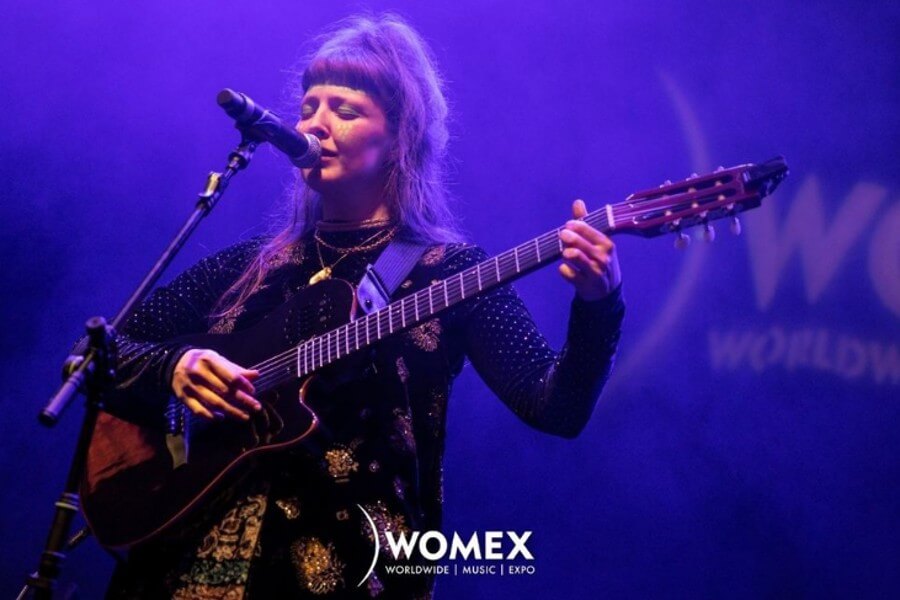 When: 25-29 October 2023
Where: A Coruña, Spain
Worldwide Music Expo, known as WOMEX, is the biggest travelling world music conference. Every year it takes place in a new city, taking its huge network of music industry connections with it. 2022 was in Lisbon, and this year it's in A Coruña, located in the Galicia region of Spain.
Every October, 2,600 professionals and performing artists meet to network and perform. Types of music featured will range from "the most traditional to the new global local underground". Check their 2022 artist showcases to get an idea of what to expect in 2023.
WOMEX has been in the game for a while now, so despite the costs involved to attend, be comforted that you will get your money's worth.
6. PIN Macedonia, the Eastern gateway to the global underground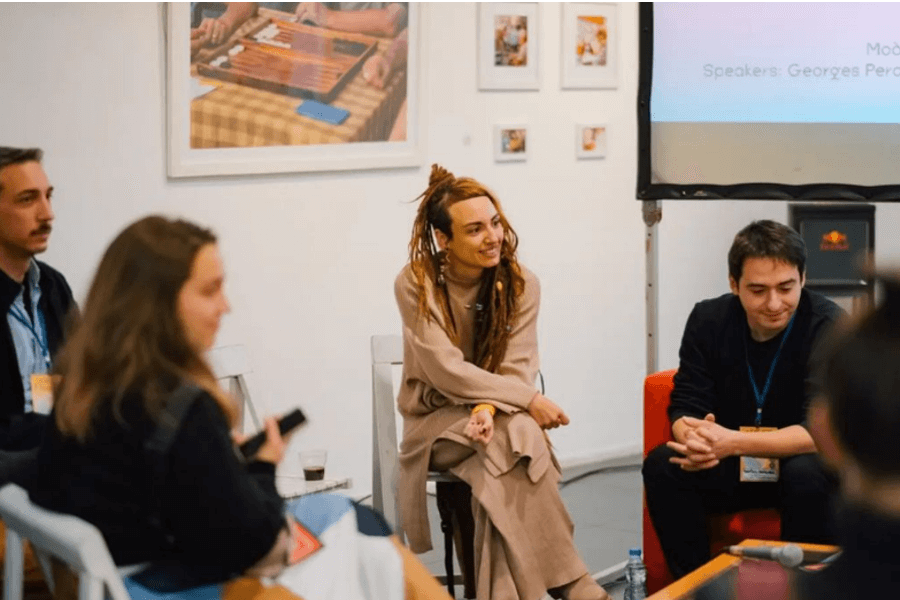 When: 23-25 Nov. 2023 (estimated)
Where: Skopje, North Macedonia
A very friendly and open vibe at PIN, the first and only international music conference in North Macedonia. This is the Eastern-most conference on the list. We added this one to our top music conferences in 2023 because of personal recommendations from people who have gone before.
This is another Balkan-focused conference with a very international vibe. Expect lots of live music, good food and cultural diplomacy. Many who have attended in 2022 are looking forward to 2023 and this is an important aspect of the continuity of a network.
7. Midem+, where artists, technology and brands meet
When: 24-27 January 2024
Where: Cannes, France
Midem+ call themselves the music industry's first think tank, in other words a place where experts provide advice on the state of the business from privileged perspectives. The caliber of the attendees attending adds weight to this claim. It's at Midem+ where discussions take place on where music industry is going.
It's a multi-faceted event featuring workshops, live performances and immersive technologies. In short, there are plenty of opportunities to connect at Midem+, taking place in Cannes in January 2024. Just take this attendee's review of the event:
"Develop your business, make contacts, even friends and at the same time have fun and listen to music!"
8. MENT, one of the top music conferences for discovery in Central & Eastern Europe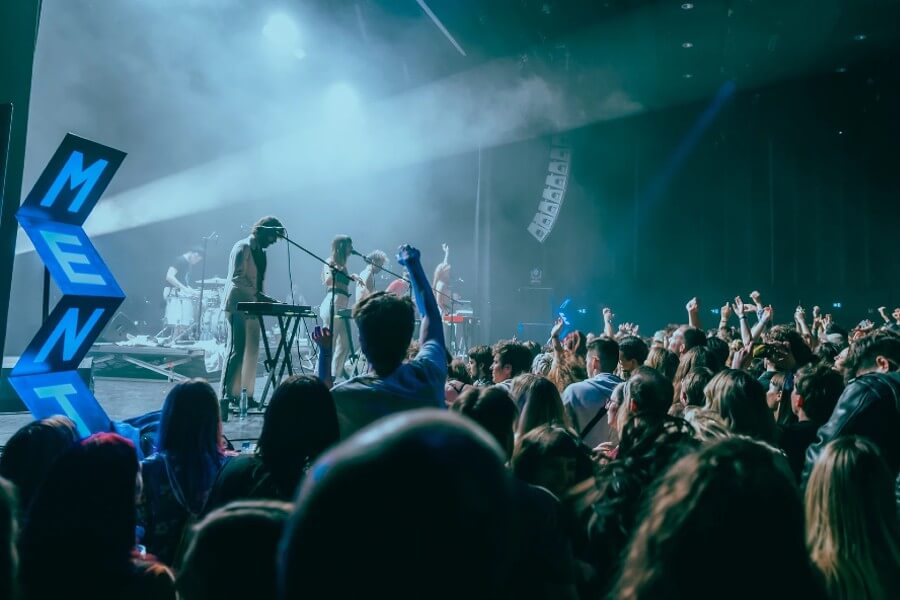 When: 27-29 March 2024 (estimated)
Where: Ljubljana, Slovenia
MENT just completed its 9th edition two weeks ago and is still reeling from it's success. The music discovery festival and conference based in Ljubljana is the first of our top music conferences 2024 list due to its huge attendance from the region's festival organizers. This includes Sziget, United Islands of Prague, Electric Castle, EXIT, Glastonbury, Colours of Ostrava and many more.
In addition to these representations, there were many music export organization, government support creative agencies and music media companies.
Some stats from this year's event – MENT saw 6,000 visits, 700 delegates from 31 countries and 76 artists over 3 sold out days.
9. Babel Music XP, newly successful music conference in France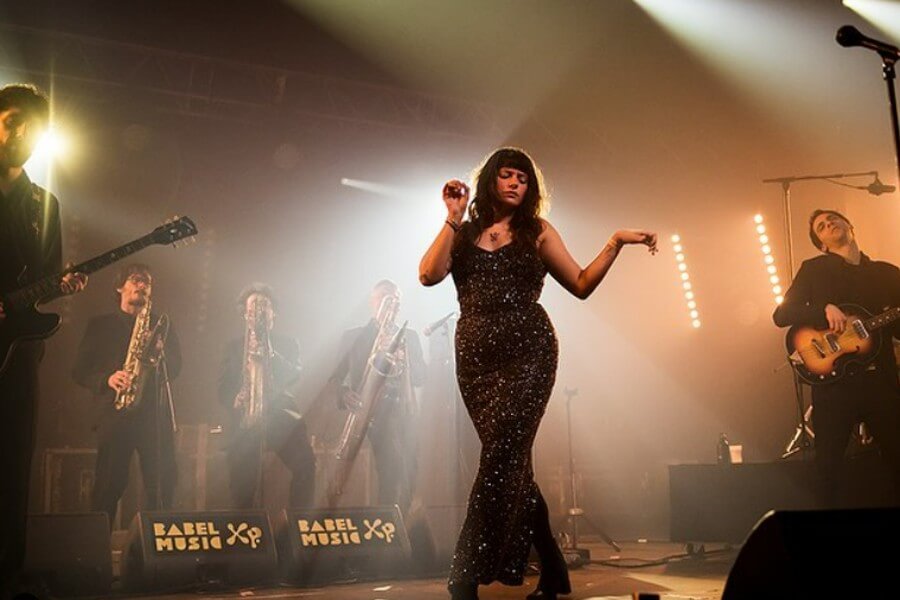 When: 28-30 March 2024
Where: Marseille, France
Babel Music XP is a new player on the European music conferences list taking place in March next year in Marseilles. This is a world music expo that has evolved from it's predecessor Babel Med and saw a successful first year last month.
Despite nationwide strikes in France, the conference managed to pull off a music industry expo of over 2,000 accredited attendees from 48 countries at the professional music market with over 100 stands. The concerts pulled in 9,000 attendees over 32 events.
Pulling away from the gravitational force of Paris, this Marseille-based event earns a place on our list of top music conferences in 2024.