In this article we outline the best music conferences in the United States for the years of 2022 and 2023.
With the United States having the lion's share of the global music industry, it's no surprise that there are key events to attend there.
If you're already in the United States, great! Find yourself a way to get to one of these events and level up. If you're living outside of the US, we recommend the trip. And while for many people travelling there may be out of budget, there is always the option to attend virtually.
1. NAMM Show, one of the best music conferences for new gear
When: 3-5 June
Where: Anaheim, California
The NAMM Show, standing for National Association of Music Merchants (NAMM), is considered the biggest music gear conference in the world. At this annual show, you can find everything you need, old school and brand spanking new. It's a standard expo format in that vendors pitch their goods for attendees from all over the world.
You should think of attending NAMM if you are working in music equipment and live production industries. But you should also attend if you are a DJ or artist that is looking for new gear and new ways to make music. NAMM opens its doors to all aspiring industry professionals, and this would be a great place to start.
NAMM was one of the music conferences recommended by our friends at Mirror House Music Group based out of LA.
2. DIY Musician Conference, learning to make it on your own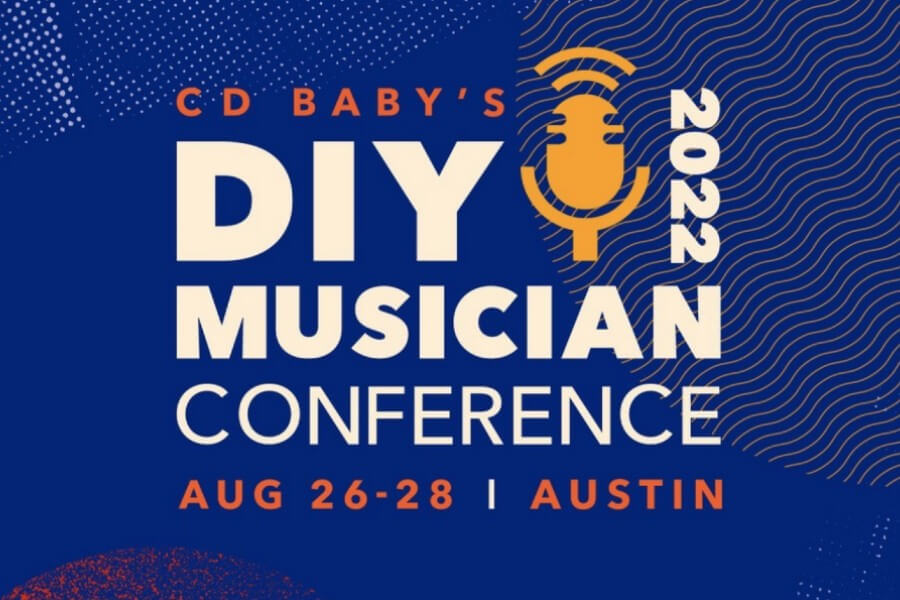 When: 26-28 August
Where: Austin, Texas
Austin, Texas has for a long time had a place in the music scene, and nothing represents this attitude more than CD Baby's DIY Musician Conference.
For the sixth edition of this year's event, it's certain that the world has changed. However, the objective remains the same: building yourself a music career. Spanning over three days, there's the opportunity at DIY to meet big wigs of the music industry, meet people like you and get coached. The event has seen past keynote speakers such as Run DMC and execs from Patreon and NPR.
Another pertinent topic is how to market yourself on leading platforms, such as Spotify, Amazon and Pandora. It's an essential part of today's music world and DIY certainly does not ignore this. There will also be workshops on learning how to find a manager (and of course, how to manage oneself).
And if Austin is too far and expensive to travel to, the conference will be available in the digital world as a virtual event.
3. Mondo.NYC, chalk full of music business content
When: 11-14 Oct
Where: Brooklyn, New York
There is a lot of cover for Mondo.NYC, New York's annual conference and showcase for music, arts and technology. It's the seventh annual edition of this business content and networking event at the Williamsburg hotel. Not to forget the music showcases that come with it at independent NYC club venues such as Arlene's Grocery, Berlin, Bowery Electric and Sultan Room.
A few of the many topics covered will be artist management, career development, marketing best practices and more.
Some very interesting organizations will be holding panels and one-on-ones. One of them is the Recording Industry Association of America (RIAA), which will be presenting a state of the industry in a post-COVID world. Another will be RAP at Harvard Law School which will be offering pro bono legal services to local and national artists. This is basically a student practice organization that is helping the music community on legal matters.
It will be the first year when music in the metaverse will be a major topic. Important questions will be pondered such as the role of music in the virtual world and what will be the monetization model in the metaverse.
We haven't covered everything, so we recommend checking out their website linked above. Also, go ahead and book before 31 May to nab a 30% discount.
4. Wavelengths Global Music Conference, the only world music conference in the USA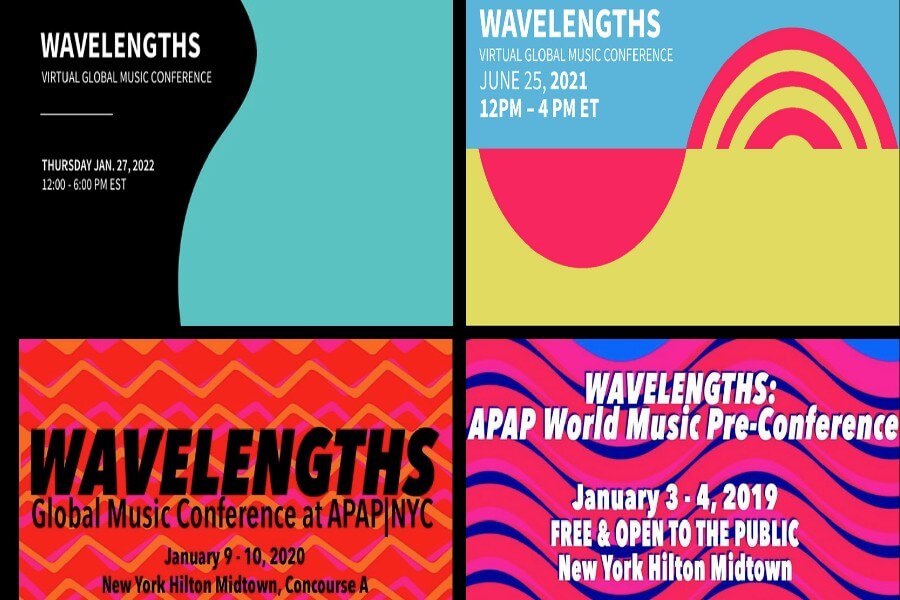 When: January 2023
Where: NYC, New York
Wavelengths is an important gathering for global music pros at the Association for Performing Arts Professionals in NYC. This is a globalFEST production that aims to provide a space for dialogue between artists and professionals in the art industries.
Wavelengths calls themselves "the only global music conference in the USA".So expect room for career development as you connect with likeminded people from around the world and from NYC.
Topics that covered in 2021 include, music grants, how to get your music onto film (we've actually got a dedicated article on that) and mental health of artists. The event was virtual this and last year, but we've got the feeling it will be back in the physical form by 2023, so keep your eyes peeled and buy a jacket, NYC is cold in January.
5. SXSW Conference & Festivals, the future of music conferences
When: 10-19 March, 2023
Where: Austin, Texas
South by Southwest (abbreviated SXSW) is a film, media and music conference that has been around since the 80's agglomerating the creative industries into one March event. SXSW is owned by SXSW, LLC, which runs conferences of all kinds in the US and abroad, mostly in the field of innovation.
In terms of music topics, the conference is divided into tracks such as the future of music, civic engagement, climate change, culture, game industry, media industry and startups.
For example, in the future of music track this year, there were forecasts on new hardware, software and other tech. Meanwhile in the media industry track, there were topics on the streaming business, mergers and acquisitions, social platforms and the future of news reporting.
All in all, you have multiple official conferences and festivals going on, as well as unofficial events taking place all over Austin. While this year's event has gone by, keep an eye out for 2023.
Pro tip – connect with people like it's the 21st Century
A big challenge at conferences is not losing the point of contact when you meet someone – namely, business cards.
Our solution is to ditch traditional business cards and use smart NFC contact cards. That means you only carry one card, people save it directly to their phone and you look like you know you're doing.
We recommend Linq, available here on Amazon.
This article includes affiliate links & as Amazon Associates we earn from qualifying purchases.