Take your music or organization to the next level with our top picks for African music conferences 2023.
Last year we published a similar article that was well received and this year we will expand on a few of those. We will also include new finds for music industry fairs happening in Africa next year.
Why attend a music industry conference in the first place?
First and foremost, if you are looking for the next level of your music career, you should be taking networking very seriously. You may be a next level producer with years of experience, but sometimes all it takes is one person to open your world like never before.
Why go to Africa for music conferences in 2023?
It's true that the world's top music industries are by far the US and UK markets. However, according to the International Federation of the Phonographic Industry (IFPI) the fastest growing music market is the Middle East & North Africa (MENA) region.
Positioning yourself with up-and-coming artists and organizations in Africa is a long-term investment. So, if you are ready to learn more about these international events, see below the Africa version of our top 7 picks for music conferences 2023 in order of occurrence.
1. Africa Music Business Summit, first of African Music Conferences 2023
When: 12-15 January 2023
Where: Dakar, Senegal
The Africa Music Business Summit is one-day out of the four day AFRIMA Awards from 12-15 January. Short for the All Africa Music Awards, it is described as "the ultimate recognition of African music globally" is an awards platform rewards innovative excellence in the African music industry. This will be the 8th edition taking place in Dakar, Senegal.
This year the Africa Music Business Summit will be a discussion platform to strategize on the music business in Africa. It is touted as a platform for business networking and between music professionals, music executives, government officials and other players in the music, media and financial sectors of Africa and globally.
Coming up soon, it will be a very condensed summit considering that the AFRIMA awards will see the arrival of 50,000 attendees over the three-day period. Expect breakout sessions and master classes held by professionals to for upcoming talent.
2. Africa Rising Music Conference, connecting Africa and the world
When: 23-24 May 2023
Where: Johannesburg, South Africa
The Africa Rising Music Conference is a women-led, executive level event bringing artists from the African continent together as well as professionals from Europe. This conference is focused on urban and electronic music industries.
Their objective is "to boost the African music market and promote export opportunities. ARMC is the primary event for worldwide stakeholders wishing to tap into Africa's entertainment economy"
Last year's two-day event saw both local and international talent perform. This included South African-Dutch singer Joya Mooi and Italian afro house musician MoBlack.
The ARMC team seem to be quite connected. Their presence was visible at ADE in Amsterdam as well as at WOMEX in Lisbon this year. In short, the spirit of globalization and international connections is inherently a part of the organization.
ARMC is an example of a conference bridging cultures. Feedback from the last conference in May 2022 was positive, attended by people from all over Africa and by people who had never been to Africa before.
What we know for sure from last year is that tickets to this event are limited, so plan ahead.
3. The Music Imbizo, music summit, film exhibition & platform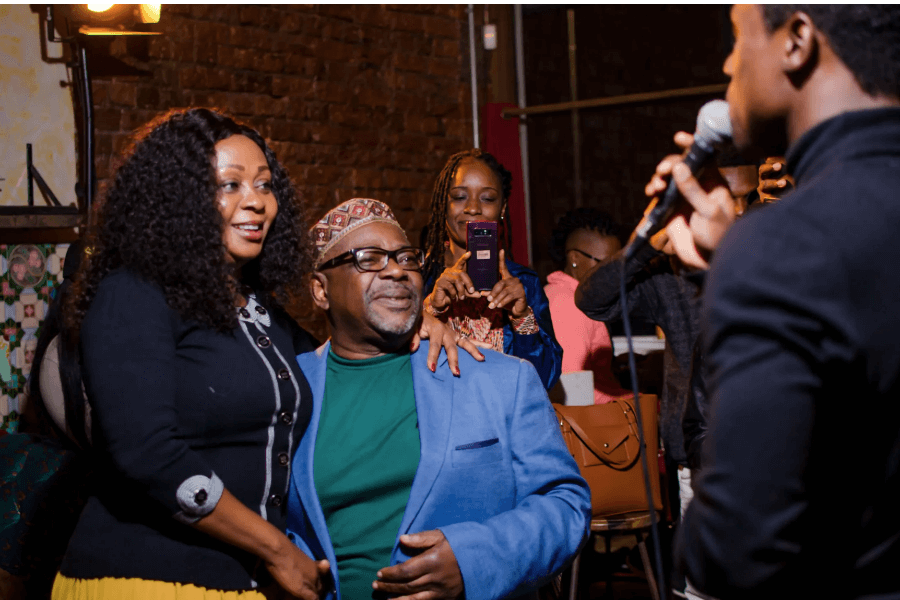 When: 29 Aug – 2 September 2023
Where: Durban, South Africa
Music Imbizo is labeled as one of the most important music business events on the continent. Taking place in Durban, it is a business conference, exhibition and platform for cultural exchange. There is also a film festival – you can check the past film selection here.
2022 saw a hackathon as well as a music video pitching session. Feedback is key especially when it is from important music industry players. Over the years, the Music Imbizo has featured over 500 speakers, facilitators and artists from over 40 countries.
In terms of support, this conference has the backing from the South African government as well as MTV and BET.
You can start preparing for the conference today – very early bird tickets are available for 250 Rand (approx. 15 USD) and give you full access to the trade show at Moses Mabhida Stadium.
4. ACCES, one of the giants of African music conferences 2023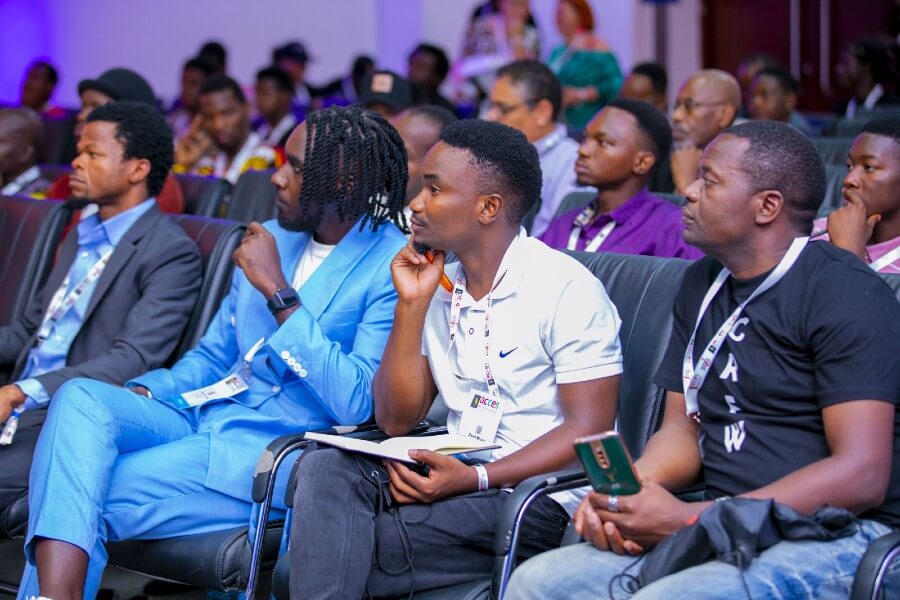 Location: TBD
November 2022
This will be the sixth edition of ACCES (short for The Music In Africa Conference for Collaborations, Exchange and Showcases). The organizers are the Music In Africa Foundation (MIAF), a pan-African organization.
Every year ACCES picks a different African city and hosts an Africa wide trade event for people working in the music industry. The objective is to bring people together to exchange ideas, foster business activities and of course to discover new talent.
Toted as one of Africa's leading music fairs, the event features showcases, panels, presentations and pitch sessions, all with the attendance of delegates from around the world. It is part of what makes it on our list of leading African music conferences in 2023.
To give you an example, at this year's event one of our partners Michael of Music Pharmacy in Ghana linked up with an artist we know based in Dar Es Salaam. ACCES was the facilitator to this great opportunity to meet.
5. Creative Africa Nexus (CANEX), huge support for creatives in Ivory Coast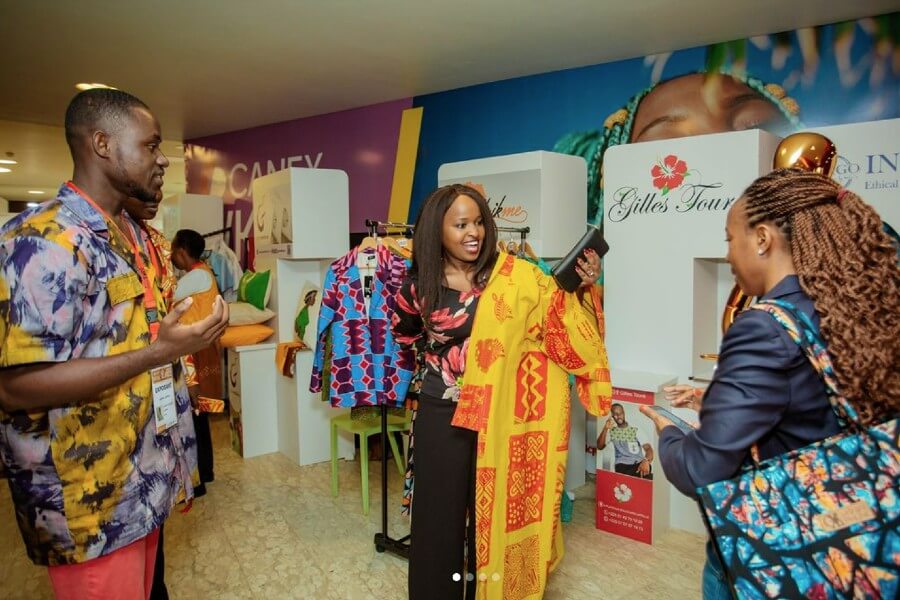 When: November 2023
Where: Abidjan, Ivory Coast
CANEX WKND is a 3-day creative networking event taking place in Abidjan. It brings together creatives, investors, industry leaders, creative industry businesses and government representatives with the objective of enabling "business to business and business to government deals".
CANEX stands for Creative Africa Nexus, an organization that supports African creative industries. "The program provides a range of financing and non-financing interventions to support Africa's production, trade and investment in creative assets and development of the broader ecosystem."
The partners and sponsors involved in this event area quite high level in consideration of other music conferences 2023. It is sponsored by the African Export Import Bank in partnership with the Government of Ivory Coast. Other sponsors include the UNDP and The African Union.
Topics typically covered are quite broad and include music, fashion, film, visual arts, literature, VR, gaming and sports. Examples of the events from 2022 include a YouTube monetization talk and a festival management workshop with speakers from Brazil, Nigeria, Tunisia and Egypt.
6. Dance Music Summit, one of the DJ-focused music conferences 2023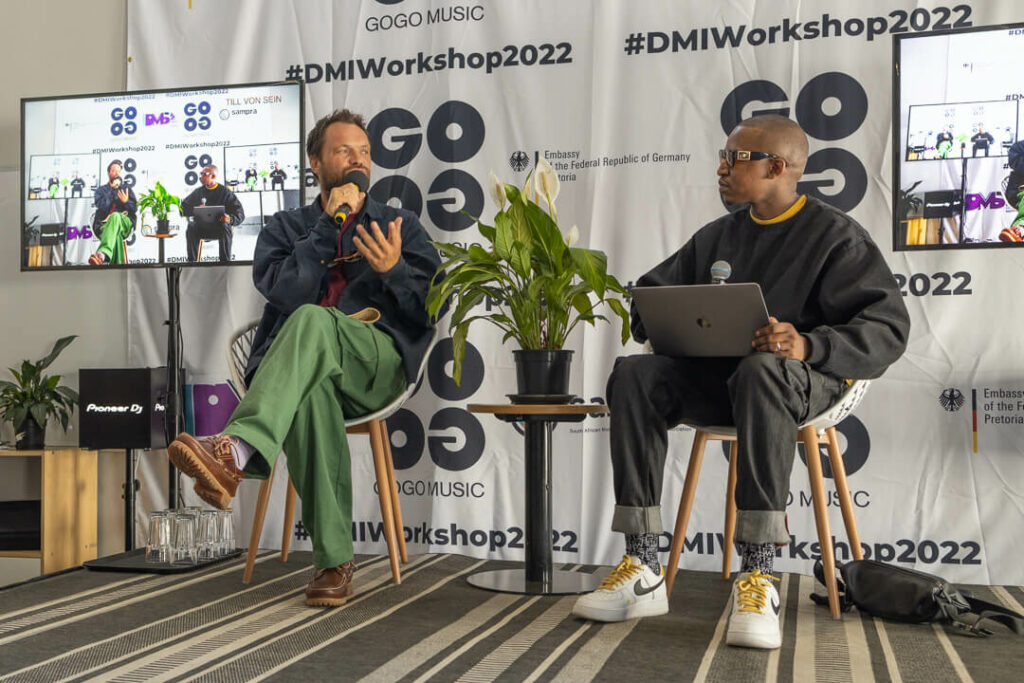 When: Nov-December 2023
Where: Johannesburg, South Africa
The Dance Music Summit is a four-day music industry workshop in Johannesburg, aimed at empowering persons interested in the dance music industry.
This conference aims to up skill and educate those interested in the industry of dance music and entertainment. This is accomplished primarily through, idea sharing, collaborations and mentorship.
One of the attendees from this year stated on social media that: "This workshop was very interactive and loved how you could engage with the speakers… We appreciate the knowledge shared, be it production tools, events, vocal arrangements, song writing 101 and a few more to mention."
If you are a DJ looking to make connections or are involved in any way with DJs, this looks like one of the music conferences 2023 in Africa that you should attend.
Expect four days of focused master classes with everything to do with DJing and production. From mixing, to streaming to copyright law, Dance Music Summit appears very comprehensive.
7. Visa for Music, veteran of African music conferences 2023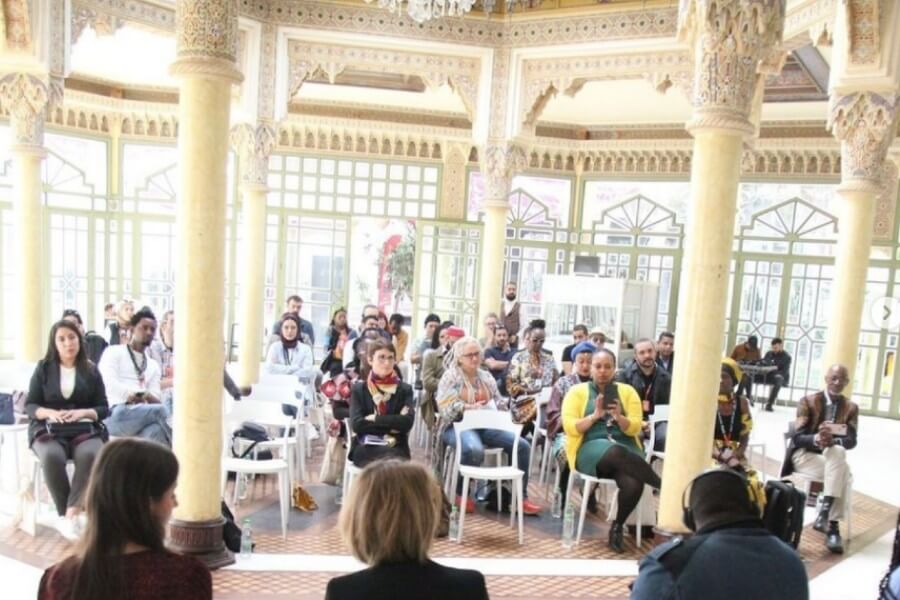 When: 23-25 November
Where: Rabat, Morocco
Visa for Music is one of the larger music conferences in Africa describing themselves as a "professional music market in Africa and the Middle East." This fair has been taking place in Rabat, Morocco on an annual basis since 2014 with over 8,000 professionals attending networking meetings from nearly 90 countries.
The Visa for Music 2022 event was rich in exchanges and debates around themes from the creative and cultural industries. 2022 saw over 30 exhibitors showing up as well as a big presence and involvement from Spotify Arabia, which threw their own green styled party.
It also appears to have massive support from many different cultural organizations including the government, European embassies and music focused groups.
While you would expect a music conference in Morocco in Arabic or French, Visa for Music is an international platform so you can expect plenty of communication in English as well.