Looking for a change in career or even that dream job within the music industry? Just chill and read this.
Yes, it can be stressful and at times confusing. So, whether you're just casually looking, brushing up on your CV and portfolio for the future, or you currently have hundreds of tabs open while frantically scrolling LinkedIn or any other job-focused websites, we want to say don't worry.
Take a deep breath, refocus and dive into our pick of the top 9 music industry jobs for June 2023.
1. Copyright Manager at WARP Publishing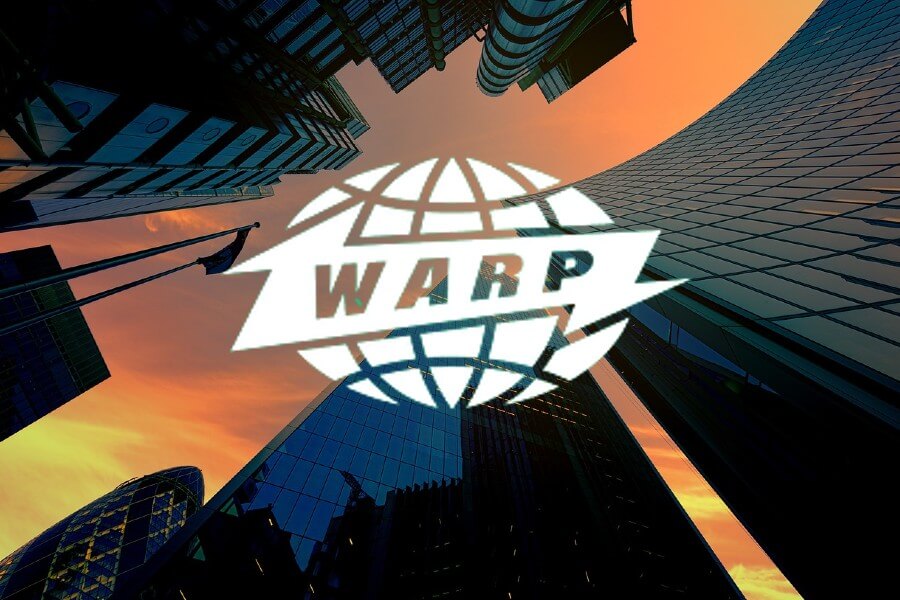 Location: London
Experience: Two years minimum in music publishing and copyright administration.
The Role
The first on our list for music industry jobs for June is WARP Publishing, a leading independent music publishing company, boasting offices in both the vibrant hubs of London and Los Angeles. For this role WARP are looking for an experienced Copyright Manager to join their team based in the London office, on the hybrid model.
As part of the Copyright & Royalties team you will be expected to provide a high level of publishing administration services for the artists which WARP represent. This will entail looking after copyright and other publishing tasks, and work closely with digital services providers, collection societies, sub publishers' artists, and their management.
About WARP
WARP Publishing provides customized music publishing services to a diverse roster of artists, composers, songwriters. With over 15 years of expertise, they deliver for their artists, landmark sync deals and film scores to songwriting and collaborations.
Apply here.
2. Content Operations Associate at Downtown Music
Location: California, USA
Experience: At least 2-4 years experience in a digital music operation, digital supply chain or technical account management role at a digital distributor, record label, or digital service provider.
The Role
Downtown Music is looking for a Content Operations Associate to join their team and support the digital operations in the day-to-day distribution and management of the artist and label services catalog. The position is hybrid, however, they are also open to fully remote candidates if they fit the right criteria.
In this role you will act as a key liaison between client managers and digital service providers, assisting in the ingestion and distribution of sound recording assets. The right candidate should be an enthusiastic self-starter who has strong attention to detail and is able to manage multiple projects at once.
About Downtown Music
Downtown Music is located in Hollywood and Palms, California USA. The company offers artist and label services through distribution, bespoke marketing solutions, and funding to entrepreneurial artists and their partners, ranging from emerging talent at the forefront of pop culture to the most storied managers and record labels.
Downtown allows artists and their partners to achieve the same commercial success on digital sales and streaming platforms that they would expect of a major record label, without sacrificing any ownership in their works, control over their strategy, or their creative vision.
Apply here.
3. Social Media Coordinator at Live Nation
Location: Vancouver, Canada
Experience: Proven track record and hands on experience with key social media platforms.
The Role
Live Nation rocks in at number three of our picks of music industry jobs for June. The company is on the lookout for someone on-site and on a fulltime basis. Your job will helping with supporting the social media team. In this role, you will work closely with the Senior Social Media Manager in the execution of organic social posting, content creation and organization, while keeping up to date on the latest social trends.
About Live Nation
Live Nation is the world's leading live entertainment company, who work with artists to bring their creativity to life on stages around the world. Live Nation have been involved in 40,000+ shows and brought 100+ festivals to life, and sell on average 500 million tickets per year through their global market leading brands Ticketmaster, Live Nation Concerts, and Live Nation Media & Sponsorship.
Apply here.
4. Director of Marketing at Fender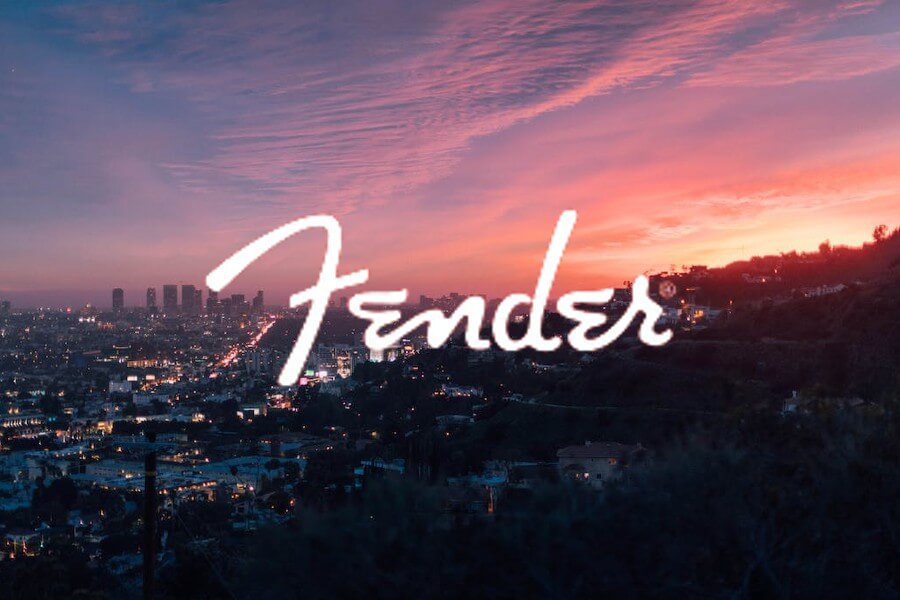 Location: Los Angeles, USA
Experience: BS/BA or minimum 5 years in marketing and communications field.
The Role
Market leaders Fender are next up on our list of music industry jobs for June. They are currently searching for a Director of Marketing,to join their global marketing team, based in Los Angeles, CA. Within this role candidates will be expected to manage all marketing activities, with the ideal candidate leading the development and execution of marketing plans and marketing mix to elevate the brand, expand and engage the user base, and grow the company's market share.
Functional areas include: advertising, content, social media, trade & retail marketing, artist/producer & influencer marketing, growth & digital marketing, paid media, CRM, PR, data/analytics teams to achieve company goals.
About Fender
With an illustrious history dating back to 1946, Fender has touched and transformed music worldwide and in nearly every genre: rock 'n' roll, country and western, jazz, rhythm and blues and many others.
Everyone from beginners and hobbyists to the world's most acclaimed artists and performers have used Fender instruments and amps, in the process making the company not only a revered music industry name, but also a cultural icon.
Apply here.
5. Senior Copywriter at Media Monks
Location: London
Experience: A strong portfolio that shows your creative writing range. Exceptional attention to detail and a key focus on email and digital campaigns.
The Role
Media Monks are looking for a Senior Copywriter to join their London-based creative team. You will be creating eye-catching digital communications that span across company websites, social media, email, digital ad campaigns, and presentations, all from concept to execution.
You should be comfortable in collaborating with art directors and other creatives, as well as holding some experience presenting creative work to clients. Oh and being passionate about innovation and storytelling, will help you in this particular role.
About Media Monks
Media Monks combine creativity, data, media and technology to revolutionizehow brandsinspiretheworld, while providing solutions and services that uplift business.
Apply here.
6. Global Communications Manager – Music at Red Bull
Location: Elsbethen, Austria
Experience: University degree in communication, marketing or other relevant studies. 3+ years of experience in a music-based communications role and a high level of English. You must also have the ability to travel 20%- 30% of your time.
The Role
Do you know how to make music event and artist communication plans louder? Then this might be the job role for you.
As Global Music Communications Manager for Red Bull, you'll be responsible for guiding and supporting countries on their local music marketing initiatives with a focus on media projects and outcome. Your projects will range from music events and content formats to media and social initiatives. You ideally come with a strong understanding of the music landscape and a history of working in the area.
About Red Bull
Red Bull was first founded in the mid 1980's, and launched as a functional energy drink in Austria in 1987. With a unique marketing approach the company quickly established the then completely new product category of energy drinks.
Over the years the company has branched out into what you see today a lifestyle brand and media house.
Apply here.
7. Agency Lead at Spotify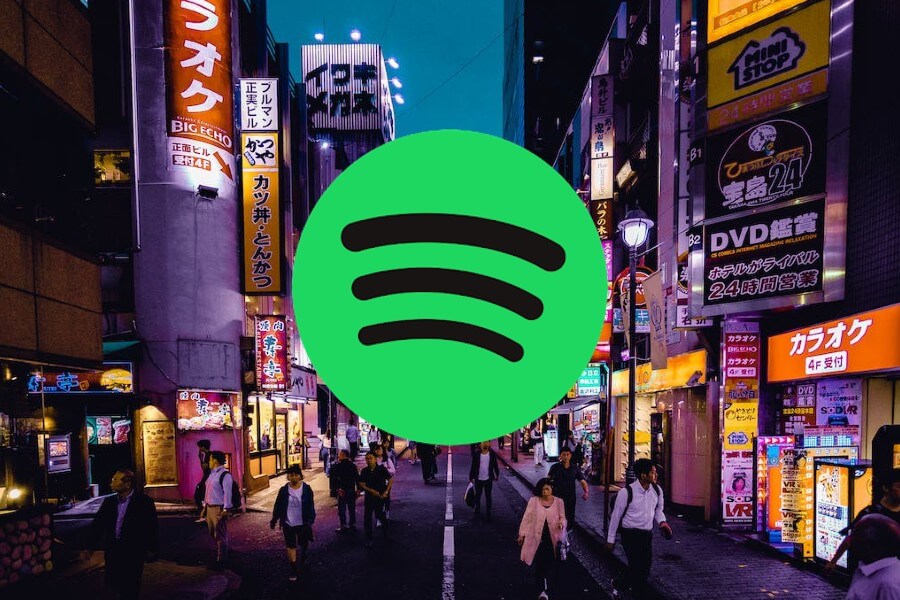 Location: Tokyo, Japan
Experience: Minimum of 10+ years of digital advertising/marketing/partnerships experience in Japan.
The Role
Spotify are recruiting for an Agency Lead with a strong experience in sales leadership, trading, and relationship management, within the Japanese market. You will be seeking out and creating new agency partnerships, in Japan to make Spotify the go to audio and audience platform.
Spotify want someone who loves their product, knows the Japan advertising industry, senior agency clients, and marketers. A senior leader who can build creative, long-term consultative solutions, and innovative ways of working with agencies. You should be confident without being arrogant, and hardworking while still knowing how to have fun.
About Spotify
Spotify's mission is to unlock the potential of human creativity-by giving a million creative artists the opportunity to live off their art and billions of fans the opportunity to enjoy and be inspired by it.
Spotify transformed music listening forever when it launched in Sweden in 2008.Today, Spotify is the most popular global audio streaming service with 365m users, including 165m subscribers across 178 markets. They are the largest driver of revenue to the music business today.
Apply here.
8. SEO Specialist at Symphonic Distribution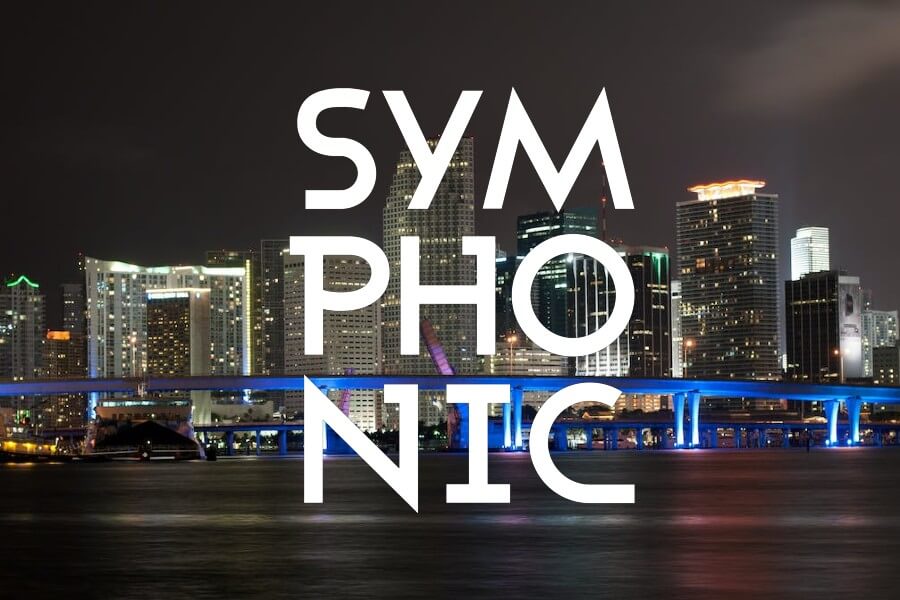 Location: Tampa, Florida
Experience: Bachelor's degree in marketing or applicable field plus two to three years of experience performing search engine optimization functions.
The Role
Symphonic is seeking an SEO Specialist for who is hard working, and organized. In this role you will identify, develop and implement strategies, techniques and tactics to increase the number of visitors to their website(s) and obtain a high-ranking placement on the results page of search engines.
About Symphonic Distribution
Symphonic Distribution is a 100% independent music distribution and marketing company. It's headquartered in downtown Tampa, FL and with a strong presence in New York City, Nashville, and major music markets across the world. The company focus on distributing, promoting and developing great independent music from artists, record labels, and many more.
Apply here.
9. Graphic Designer + Content Writer at Underground Sound
Location: Malta/Worldwide (fully remote)
Experience: Graphic Design: entry-level/intermediate. Content Writer: professional/ native or bilingual proficiency.
The Roles
Underground Sound is the final highlighted role for music industry jobs for June. UgS offers positions for those looking to get their foot in the door of the music industry.
We're seeking to take on two interns that will help the company move to the next step in growth. The positions allow for highly motivated and enthusiastic interns to join our team and gain hands-on experience in both media and music.
As an intern with Underground Sound, you will have the opportunity to gain first-hand experience and work closely with the founders, while contributing to real projects that drive our business forward.This internship program is designed to offer valuable insights into the music and media industry's that will allow you to develop essential skills in graphic design and content writing.
Graphic Designer – The Graphic Designer position entails working closely with the founders to help in overseeing design projects from conception to delivery, producing a wide range of assets including advertising campaigns, social media and the website.
Content Writer – We prefer quality over quantity and produce SEO-friendly content that looks at and captures stories in-depth and through a different lens. In this position, you'll create written content that inspires, adds value, and captures.
About Underground Sound
Underground Sound is a global media hub that offers readers, listeners and professional's exclusive access to global underground music, events and urban culture.
Our coverage is diverse. Consider us a collection of niches, a place where you can find rabbit holes of information encompassing all the aspects of urban culture.
Apply at info@undergroundsound.eu
Research
While we have started you off on your next potential role with this article covering the best music industry jobs for June. We advise that you do some in-depth research before applying to any of the above positions.

Good luck!