Here are our top picks for music industry jobs for the month of July 2022.
Lots of interesting posts all over the world, from smaller companies to much larger institutions. The requirements for our choices this month are demanding, but definitely not impossible.
Let us know if you get hired!
Music Sales Manager at Spotify (English, Spanish & Portuguese language music industry jobs)
Location: Miami (onsite)
Interested in making sales on Spotify's Commercial Partnerships Team? Spotify is looking for a team member for Latin America to manage accounts in the region. Think launching music advertising products to the label community in the LATAM region and coordinating with label partners to deliver successful campaigns.
If you speak English, Spanish and Portuguese fluently, you are ahead of the game on this one.
About the company
Spotify is one of the biggest music streaming providers from Sweden with 15 offices around the world. There are over 422 million active users and 11,000 employees (according to their LinkedIn). They are a music industry giant and have a dedicated job openings page with over 400 available and active work opportunities.
Full Time Writer and Content Creator at SceneNoise (English speaking music industry jobs)
Location: Not clear
SceneNoise is looking for writers and content creators that know their Middle Eastern and North African music scenes. The applicant should be comfortable talking about all types of music from techno and beyond, and must be "as comfortable in front of a laptop as you are in front of a stage". This is for applicants with ears on the ground and an interest and awareness in independent music across the Middle East and Arab diaspora.
Expect to pitch content ideas, write content in multiple formats, post on social platforms and work with their custom-built management system. Two years of experience is required for this post working for another publication in a writing position.
About the company
SceneNoise is a media outlet for music, events and reviews for the Middle East region. They have a strong following and are tuned in to scenes from Egypt to Lebanon and elsewhere. SceneNoise is owned by the MO4 network, a digital media hub & marketing agency with offices in Cairo, Dubai and London.
Digital Youth Worker at Crew
Location: Edinburgh
Crew's latest opportunity is to develop a new online service for low-threshold drug and sexual health information and support. Crew is looking for a youth worker who has strong digital communication skills in order to create the service, work collaboratively with youth and facilitate education opportunities for 12–25-year old's. You will work with volunteer peer educators and will be in charge of responding to enquiries from the public.
Crew is very straightforward on job details – starting salary is £28,126 for 35 hours weekly, Mon-Fri, fortnightly Sat 1-5 PM with some need for evening work.
Take note that the deadline for receiving applications is noon Wednesday 27th July 2022!
About the company
Crew is a Scotland-based charity that neither condemns nor condones drug use – they exist for the sake of harm reduction, to challenge perceptions and to help people make positive choices about social drug use. They provide non-judgmental, up to date information and support, working with local national and international partners.
Music Composer at Player One Trailers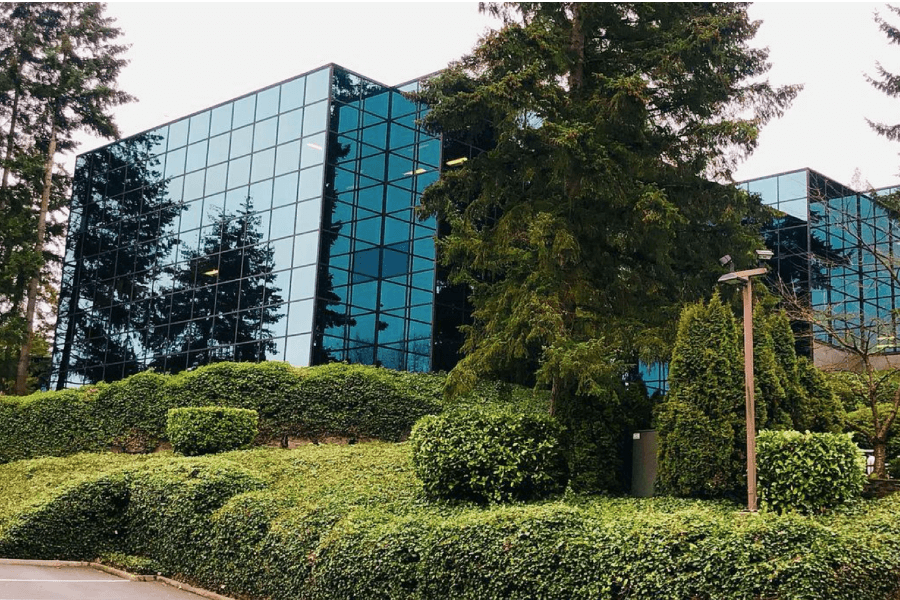 Location: Bellingham, Washington state (onsite or remotely)
Did you know you can make a living from music production for video games? Well Player One Trailers is offering an opportunity to score music for trailers, cinematics and other aspects of the video game world. It's a contract-based job that will have you working on many different projects.
There is no massive list of prerequisites – only the necessity to have a portfolio of recent work you have produced. Also experience in film and video game industry is a plus.
About the company
Player One Trailers is a creative agency dedicated to making video game trailers, cinematics and more. They've worked with Nintendo, the makers of Stellaris, Transient and have won awards for their work. Player One Trailers is based in the United States just outside of Seattle.
Are you a music teacher? Reach out to our friends running a music school in Erbil, they might have a job for you!
Digital Marketing Specialist at Lithuania HQ (English speaking music industry jobs)
Location: Remote
Here's your chance to work for a record label in a digital marketing role. Lithuania HQ is looking for a specialist to lead all digital marketing planning for their new releases, including social media management, marketing statistic analysis and SEO marketing.
Those applying should have experience executing digital marketing campaigns on Spotify, YouTube, TikTok and others. A professional SEO skillset is key along with the ability to improve return on investments based on marketing data. English is the only language requirement (no Lithuanian required).
What's the deal? An opportunity to join a growing and internationally successful record label that has just established itself in Malta. On their LinkedIn post, they are offering candidates a remote work trial for 3 months with the option to join them at their EU office (or to continue remote work).
About the company
Lithuania HQ is one of the largest independent digital music recording companies in Europe. Established in Lithuania, they are a label focusing on "emotional/deep bass and slap house music" that has recently opened an office in Malta. Lithuania HQ hosts recognized names including Dynoro, Gaullin, Lucky Luke, HVME, and many more producers.
Top music industry jobs monthly
Follow us for our release every month of the top music industry jobs that we find on our network. Stay tuned for more.