Whenever we think of recording music, we tend to imagine musicians sitting with their headphones on, in a four-walled, dimly lit room whisking magic.
But have you ever wondered how to make music without a studio? Or possibly, a studio on wheels?
Quite serendipitously, I came across this concept of 'making music on the go' and wanted to dig deeper. For someone who believes in using technology in creative ways, a recording studio on wheels tickled my fancy.
Why do people choose to have a studio on wheels?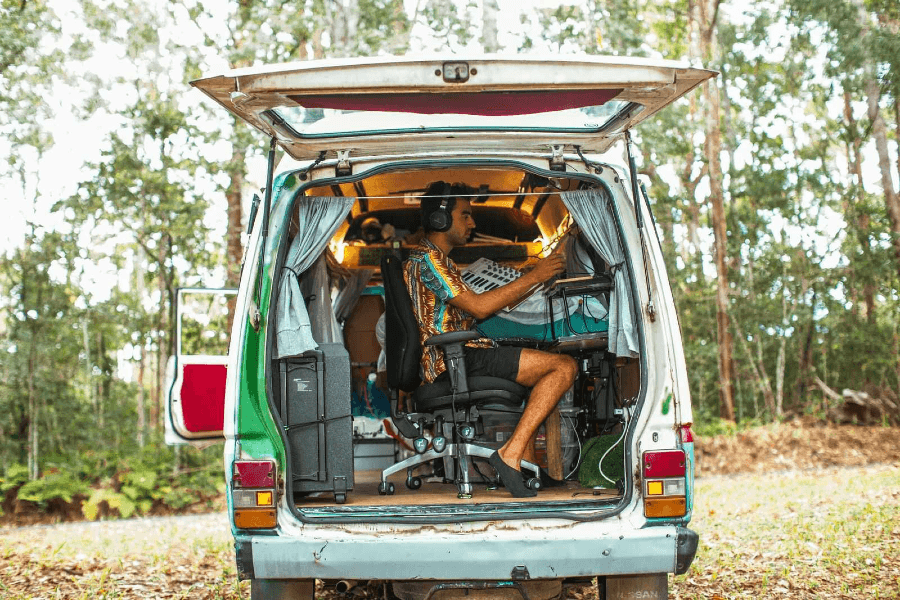 Backpack musicians have several reasons to choose this path of recording music nomadically.
I came across audio nomads who decided to ditch their studios because they wanted to be creative. Others did it for spiritual purposes (finding yourself and everything Zen). Some wanted to seek inspiration from nature while the rest just wanted to run away from civilization and the monotony.
Is it worth it?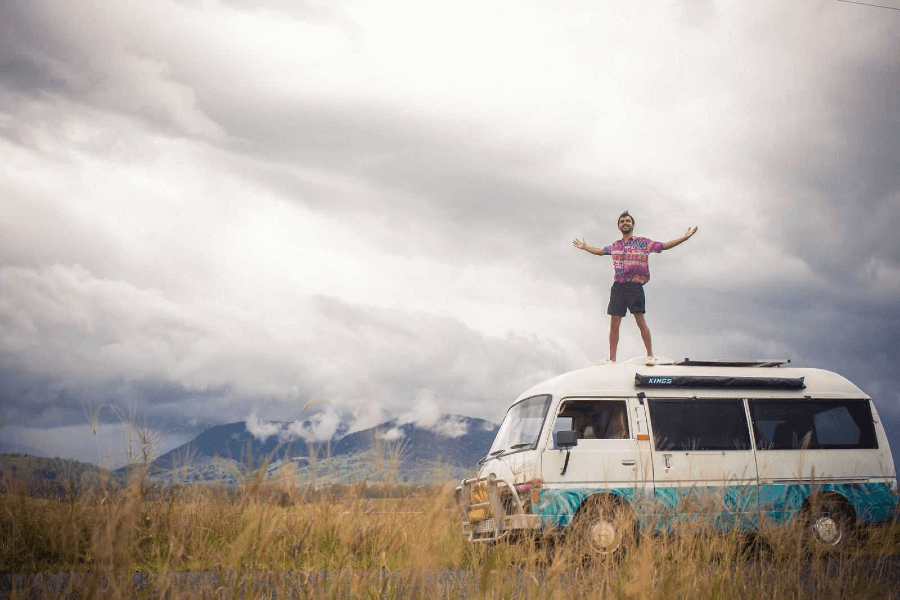 There are a lot of perks that come with having a mobile recording studio, as far as I have seen.
For example, Reuben Ch'ng, a music producer and marketer based in Malaysia, described his experience saying, "The experiences I gain through the travels gave me a different thinking perspective and have added to the creativity of my music" in his blog 'Audio Mentor.'
Some of the other advantages of having a studio on wheels are:
You get to meet people from all walks of life who can potentially help you with your music. With some great collaborations, you can take your music to another level.
Being an audio nomad also means that you will be exposed to sounds and music from around the globe which you can include in your tracks.
With a recording studio on wheels, you can network like crazy
Not only do traveling music producers learn and expand as an artist, but they also have a better reach and a global audience.
All those great views when you're on the road
The challenges of being on the road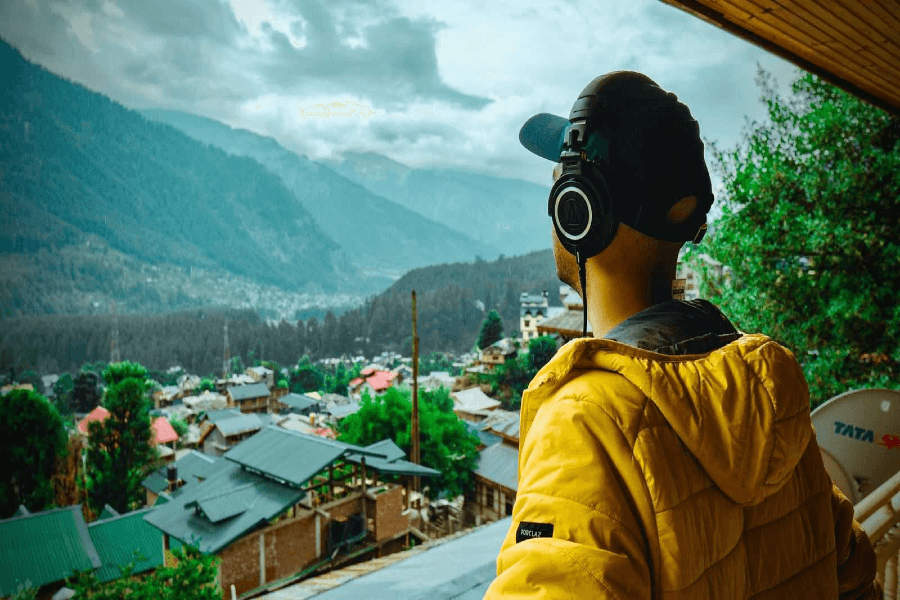 The world may be your instrument when you travel and make music, but as with everything in this world, it comes with its own set of challenges:
"The main challenge is access to power and the internet," says Diveakssh Schae, who recently released his nomadically produced album 'Moments of Clarity' while living in a camper van in Australia and backpacking across India.
He dealt with this problem by installing a solar panel and battery to generate his electricity and using two SIM cards to get more internet. "My latest hack is buying a Wi-Fi extender to increase the range of a neighbor's Wi-Fi network— with their permission of course!"
The second challenge could be ensuring the quality of the music. However, some tools to help are a cardioid polar patterned mic, a relatively quiet room, a denoiser, and some blankets/curtains to build a DIY vocal booth, you should be good to go. For mixing and mastering, you can use a range of speakers and digital tools like pink noise mix matches or Sonarworks for referencing.
Other than these two main challenges, there's traveling alone most of the time, finding a good stay, and homesickness. If you're like me and road trips make you queasy, motion sickness can also follow you around like an annoying little bug.
And of course, everyone and everything is new. It might take time for you to adjust to the lifestyle of an audio nomad.
Essentials for a studio on wheels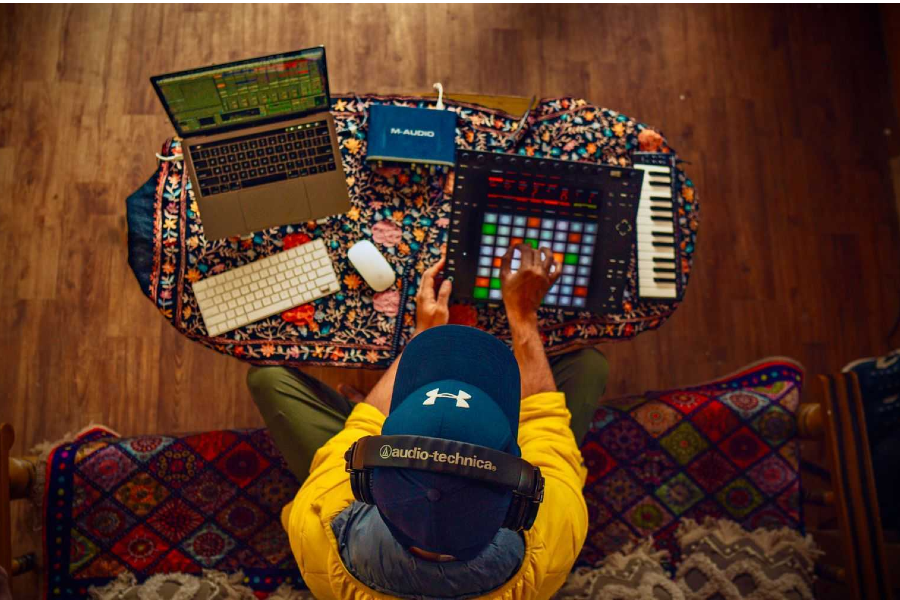 There's already a ton of information on stuff you need if you want to be an audio nomad. So, I'll leave you to choose the required equipment depending on your taste.
But, if you want an idea of what's necessary, let's do a 'what's in my bag backpack' edition with Diveakssh.
Finance and support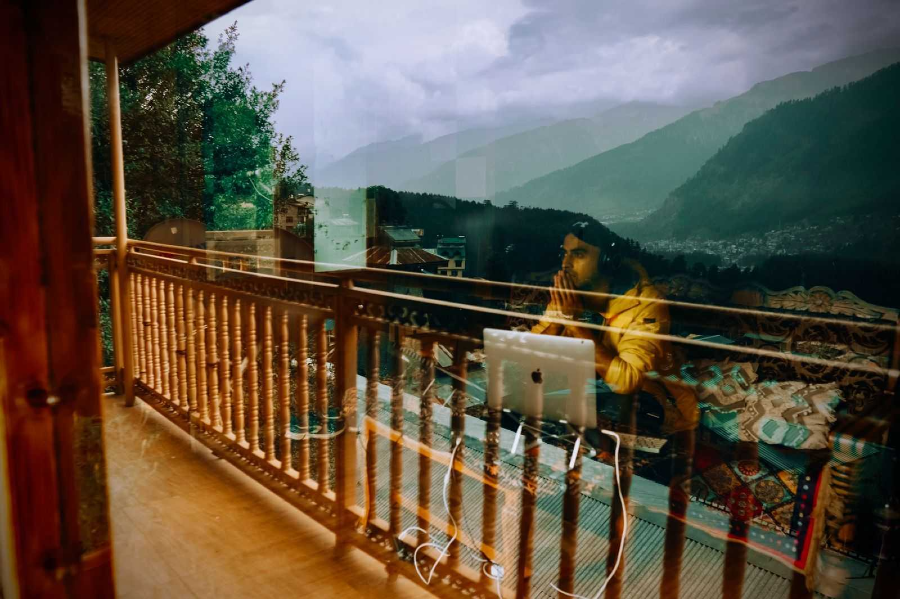 Everything costs money in this world. So naturally, making music on the go comes with its own set of expenses. How do you support yourself?
The most obvious way is to perform wherever you are and use whatever you create. Other than this, you can always sell your music on Bandcamp or take on many freelance projects that you can make use of. For those that want to solely be career musicians, garnering some support and building a crowdfunding page is another option.
For those looking for alternative ways to earn with their music, there are tons of new shows, video games, and movies that need soundtracks. You can always reach out to sync licensing agencies like Mirror House Music and show them what you can do to see where your music will be inputted.
As for other forms of support, we can recommend Aleix Ramon's Complete Guide to Making a Living from Music While Traveling, and the Nomadic Music Producer's Handbook which has all the information you need.
Conclusion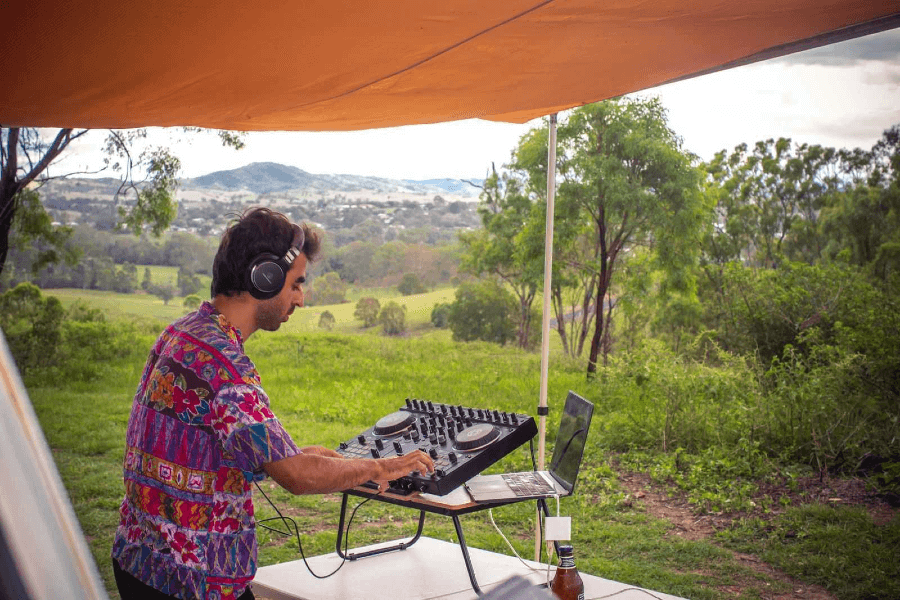 After this deep dive into being an audio nomad, I think I've learned the following things:
Recording with a studio on wheels is an experience that is surely very fulfilling. You are exposed to all sorts of cultures, cool musicians, global sounds, and a cool view. Loads to learn!
You need to be a little bit of an extrovert and ready to step out of your comfort zone if you want to record music on the go.
It is possible to fit all the equipment you need in a backpack if you know what to buy.
Financially, it may be a little rough, but it's knowing how to get the money that will get you there.
There is a community of people like this and a decent amount of support.
This article includes affiliate links & as Amazon Associates we earn from qualifying purchases.