For anyone learning the drums or sharpening their skills, we present to you: The drum path. No in-person teacher is required, for Patrick Abdo, founder, master drummer and presenter of this YouTube channel, will provide all you need virtually.
With 18 years of experience under his belt and an insatiable enthusiasm for what he does, you have a path to follow. We are happy to share his free lessons on YouTube for all to learn at their own pace. So how does it work?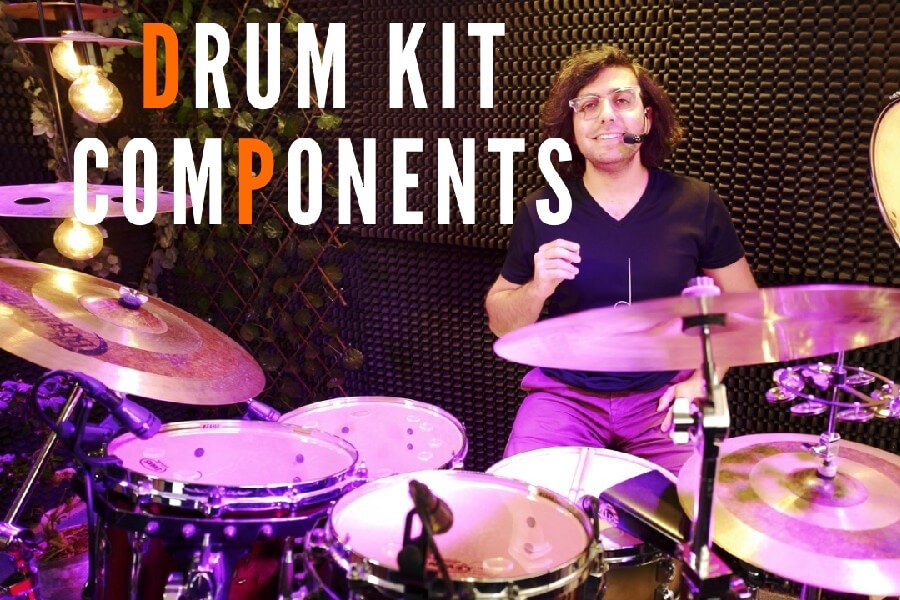 The drum path – drumming for beginners
The drum path is a website dedicated to learning the in's and out's of playing the drums. You don't need any previous knowledge of this instrument to get a lot of value out of it. You have to start somewhere, and Patrick offers the easiest way into the way of the drums. With five episodes out on his YouTube Channel so far, we are excited to follow this initial development.
"Look online and you will find unorganized information, there are no single path to learning drums. People are uploading drum lessons daily on YouTube and after watching I, myself, am already lost."
The idea of The drum path started in 2018, when Patrick found himself surcharged with drum classes. "I was thinking to myself, what if there are other students that want to learn the drums? I'm already full. However my students are getting great results – they are getting their own shows now! How can I keep up with all these students?"
Patrick then writes his first book titled The drum path from zero to advanced, which he summarizes in one sentence: "Everything you need to know about drums in one path."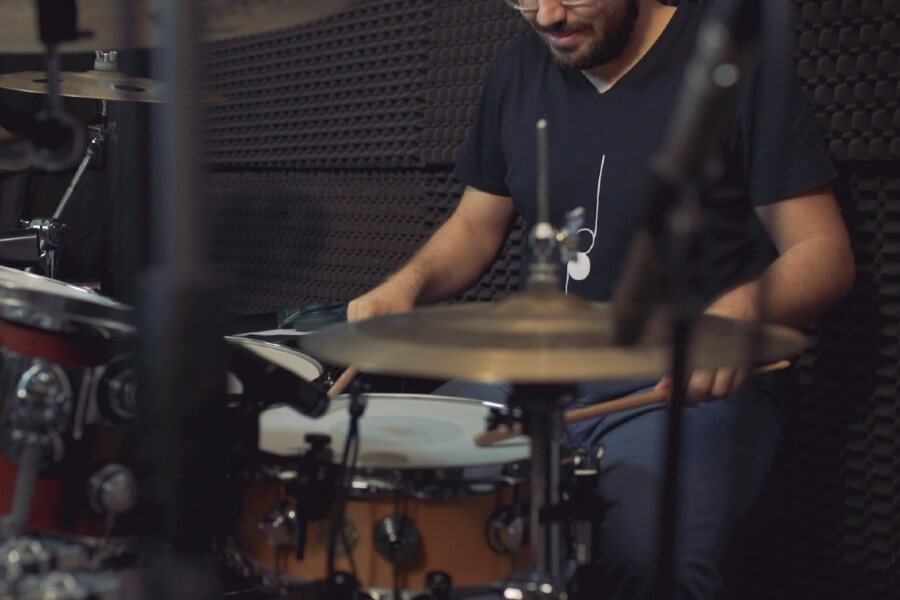 High quality drum tutorials
Simply put, Patrick's videos are of him and his drum set. It shows he is a real expert in the topic and the aesthetics of the videos are very pleasant to watch. The sound is great, features nice quality filming and a very professional way of presenting everything.
In this way, students can receive a live drum class experience by just reading the book or watching the videos. If they need more help, they just ask a question about any particular section of the book or videos. It is a foolproof way of learning the drums without an in-person teacher.
"We filmed approximately 200 videos explaining every single page of the book with the possibility of asking questions in case something was not understood in the book."
"For YouTube, it's going to be a never-ending learning experience. So there will be as many episodes as you can imagine."
The drum path, born from talented musicians
Patrick Abdo is a talented Lebanese drummer with many years under his belt. Throughout his years of playing in a band with his brother, he has also played with some of the Arab world's most celebrated musicians such as Nancy Ajram, Ramy Ayach, Georges El Rassi, Fulla Al Jazairiya, Michel Azzi and many others.
"Here, in Lebanon, we perform more than 3-4 times a week, all year. The number of events in this country is unbelievable. Sometimes, we have to get replacements for events that we cannot cover due to time conflict."
Today he teaches at his academy in three locations: Beirut, Dubai and Erbil. He runs the school with his brother Mitch Abdo, a singer and songwriter currently releasing new Arabic pop tracks that defy categorization by genre.
"In 2017, my brother and I decided to open our own music school where we can share our experience to people that share the same passion as us, and we did. Today, we have three schools in three different countries, and an online drum academy."
Can anyone learn how to play the drums?
Patrick believes so. "Even if the student is not as talented as others, with practice, they definitely can get there. I can tell you from experience. Same applies to students with learning disabilities, concentration issues and no rhythm background."
"They all managed to become great drummers with practice and devotion. It's such a nice feeling, seeing them drum to the music they like, having the time of their lives."
What drummers does Patrick listen to?
"A lot of them. It depends on the phase. When I was 10, my idol was Nicko McBrain from Iron Maiden. Later, at the ages of 15-16, Mike Portnoy from Dream Theater (back at the time). Early 20s, Phil Collins, Mike Mangini. If you ask me now, I think of Neil Peart, Larnell Lewis, Nate Smith and many others."
The drum path Socials