Welcome to Music Industry Jobs for July where we bring you the latest job roles available within the global music industry.
We've scoured the internet this month to bring you a varied list of music industry jobs ranging from internships to managerial positions. So whether you're looking to work remote or move to Brazil, our top 11 music industry jobs for July has you covered.
1. Content Manager x Music Journalist at Gig Life Pro
Location: Remote
Experience: Minimum 1-3 years in a similar role at a music publication or music industry focused publication.
The Role:
Reporting to the COO AND CEO you will be responsible for driving a content strategy by creating original and engaging music content.
This includes researching and brainstorming new creative content features to launch each month. You will have to identify and interview industry experts, artists and those that work behind the scenes of the music industry.
Through your work you will keep the company's overall goal in mind, which is to help build Gig Life Pro's brand on a global scale while engaging with the company's existing and potential clientele.
Although, Gig Life Pro's head office is based in Singapore, the role is open to all living in the Asia-Pacific (APAC).
About Gig Life Pro:
Gig Life Pro is a community-based subscription platform focused on connecting and empowering the global music industrythrough education, events and consultancy. They aim to provide the industry with the knowledge and network needed to achieve global success.
2. Music Marketing Intern at Stellar Music
Location: Remote
Experience: Confident in English and Spanish language and having insight in Latin music culture.
The Role:
Stellar Music is looking for a Spanish speaking Music Marketing Intern, who would like to join their marketing team. The position is for an unpaid internship for 5-6 months on a full-time basis, with employment opportunities once finished.
Your daily responsibilities will consist of creating and executing digital marketing campaigns, client communication, and creative promotion strategies in the music industry. You will learn how to manage marketing campaigns and consult on digital strategy with a focus on the Latin American market.
You will be given a thorough introduction to the company and showed the best way to pitch it, to new potential clients. Additionally you will grow an invaluable network within the music industry by talking to music managers, artists and labels from all around the world.
About Stellar Music:
Stellar music is an internationally focused artist management, label, music marketing, and creative consulting company located in Copenhagen, Denmark. They create innovative music and authentic management for their artists.
Apply for Stellar Music here or contact on felipe@stellarmusic.dk with a pdf presentation.
3. Music Journalist Intern at Underground Sound
Location: Remote
Experience: Skilled content writer with native or bilingual proficiency in English
The Role
This position within Underground Sound is ideal for those that are studying music journalism. It allows you to gain a foot hold in the door of the music industry while building your personal network and offering a stepping stone towards a career in music through real world experience.
Underground Sound prefers quality over quantity and we produce SEO-friendly content that captures stories in-depth and told through an alternative well thought-out lens.
You will be reporting to the founder and co- founder while learning, and gaining experience within content creation, music journalism, digital marketing, event and festival promotion and creative digital strategies.
About Underground Sound
Underground Sound is a global media hub that offers readers, listeners and professionals exclusive access to global underground music, events and culture. Our coverage is diverse – consider us as a collection of niches, a place where you can find rabbit holes of information encompassing all the aspects of culture.
Apply for Underground Sound at info@undergroundsound.eu with your CV and a writing sample.
4. Record Label Manager at Club Class Music Group
Location: Maidstone, UK
Experience: Significant project management experience within the record industry is a necessity.
The Role
Club Class Music Group are hiring a Record Label Manager with a passion for music and the knowledge to run the independent record labels within Club Class Music Management.
You will be responsible for managing releases across multiple labels and formats in line with the release schedule. The labels you will be working on include The Cross Records (part of Island Records UK), Aeterna Records, Stereohype, Dirty Dutch Music, and Isolation Nation Records.
This is an excellent opportunity for someone in their career to develop their experience in a supported environment and to help establish and shape these record labels.
About Club Class Music Group
Club Class Music Group is an accomplished artist management, record label, and publishing company that offers personal and business management services to music artists across the globe.
The company was established in 2006 following 10 years of successfully promoting over 1000 large scale events and festivals. Club Class Music Group has experience in many different areas of the music industry allowing them to service their clients fully across the breadth of the industry. They offer a wide range of services to artists, DJs, and producers, strategically enhancing and developing their careers across all music platforms.
Apply for Club Class Music Here
5. Festival Coordinator at iHeartRaves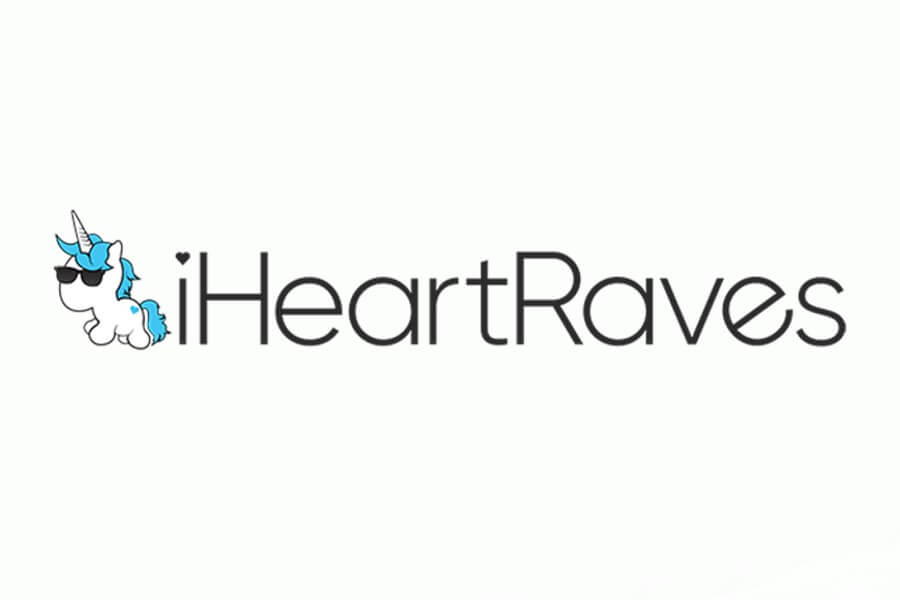 Location: Remote
Experience: 1-2 years of experience in fashion or music marketing, social media, and/or event coordination.
The Role
iHeartRaves are looking for a festival community coordinator with a passion for EDM, fashion, and music festivals to join their team and grow their experience working in the festival industry, while building upon their passion for community building and marketing.
If you're looking to advance your career in festivals and fashion while working with a close-knit team, this is the position for you.
About iHeartRaves
Since 2010, the Emazing Group has been the comprehensive e-commerce solution for passion-driven consumer lifestyle brands. With unique and innovative brands such as iHeartRaves, and INTO THE AM, The Emazing Group has successfully created and scaled market-leading companies, empowering a lifestyle of self-expression one individual at a time.
6. A&R Representative at Epsilon Records
Location: Remote
Experience: No prior experience required
The Role
Epsilon Records are seeking an A&R (Artists & Repertoire) representative to join their team. The A&R rep is responsible for identifying and cultivating new talent, as well as managing the career development of existing artists.
The ideal candidate will have a strong passion for music and a keen ear for identifying new and emerging talent. They should also have excellent communication and interpersonal skills, as they will be working closely with artists and industry professionals.
In this role, the A&R representative will be expected to attend concerts and events to scout new talent, as well as maintain relationships with industry professionals such as managers, agents, and record labels. They will also be responsible for managing the recording and release process for artists, including working with producers and studios to ensure that projects are completed on time and on budget.
About Epsilon Records
Epsilon Records are an underground grassroots record label based in Amsterdam dedicated to electronic dance music since 2015.
Apply for Epsilon Records Here
7. City Manager São Paulo at Resident Advisor
Location: São Paulo, Brazil
Experience: Must be embedded within the local scene with a wide existing network, while having the ability to create new networks quickly. A proven track record of effective communication in both Portuguese and advanced English is a must.
The Role of the City Manager's primary focus is to support the local electronic music scene in São Paulo Brazil, through content and editorial as part of the Resident Advisor Contributor Network, which aims to support local scenes around the world.
The chosen candidate will be responsible for keeping club and event listings updated and accurate, adding missing events, clubs, artists, labels and promoters to the site and helping users and readers discover the best events and music São Paulo has to offer.
You will be responsible for pitching local news, reviews, mixes and feature ideas from São Paulo to the News Team and selecting and contributing RA Picks for events in the city. The City Manager will act as a link between Resident Advisor and our readers and users from the local electronic music community in São Paulo and is responsible for sharing ideas and feedback with the wider company.
About Resident Advisor
Resident Advisor is the world's foremost platform for discovering electronic music, artists and events. Described by the New York Times as "the most influential electronic music site in the world", every month Resident Advisor reaches more than 5 million people across its web, mobile and app properties.
Apply for Resident Adviser Here
8. Day to Day Artist Manager at Wildlife Entertainment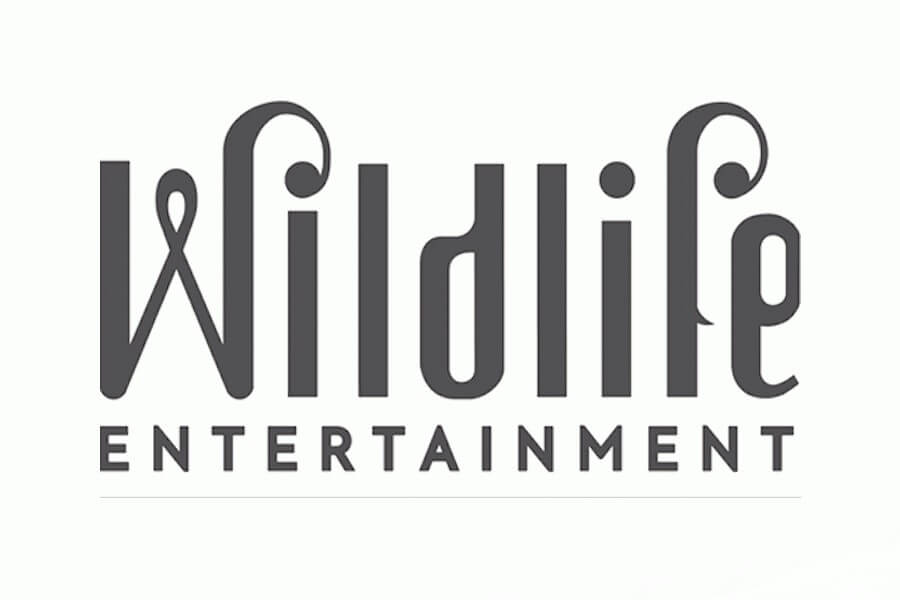 Location: London, UK
Experience: At least 4 years experience in a similar role required.
The Role
Wildlife Entertainment are a management company who are currently seeking an experienced London based Day to Day Artist Manager to manage the activities of some of their artists. The individual must be highly professional, self-motivated, detail orientated, a great communicator and enjoy being a team player.
About Wildlife Entertainment
Wildlife Entertainment is an artist management company based in South West London, representing acts such as Arctic Monkeys, Fontaines D.C., Isaac Gracie and Kae Tempest.
Apply for Wildlife Entertainment via email with your CV and cover letter.
9. Senior Product Manager – Music Promotion Platform at TikTok
Location: Los Angeles, USA
Experience: Must have a proven track record of formulating product vision, defining and executing product strategy, ideally in a consumer product setting with a large user base – Have proven product leadership and cross-functional collaboration experiences.
The Role
As Senior/Lead Product Manager on Music Promotion Platform, you will be building out a robust and fast-growing network of music influencers, along with tools to facilitate the entire process of music influencer marketing.
In this role, you will be responsible for developing end to end product vision as well as driving executions, in collaboration with partners across engineering, design, music partnerships, operations, programming and other product teams across TikTok.
About TikTok
TikTok is a wildly popular social media app that allows users to create, watch, and share short videos. With its personalized feeds of quirky short videos set to music and sound effects, the app isnotable for itsaddictive quality and high levels of engagement.
With over 1 billion monthly active users worldwide, they have global offices in Los Angeles, New York, London, Paris, Berlin, Dubai, Singapore, Jakarta, Seoul and Tokyo. The Music Promotion team's mission is to help connect artists with their potential fans in the TikTok ecosystem.
10. Partnership Manager at Gallery Vision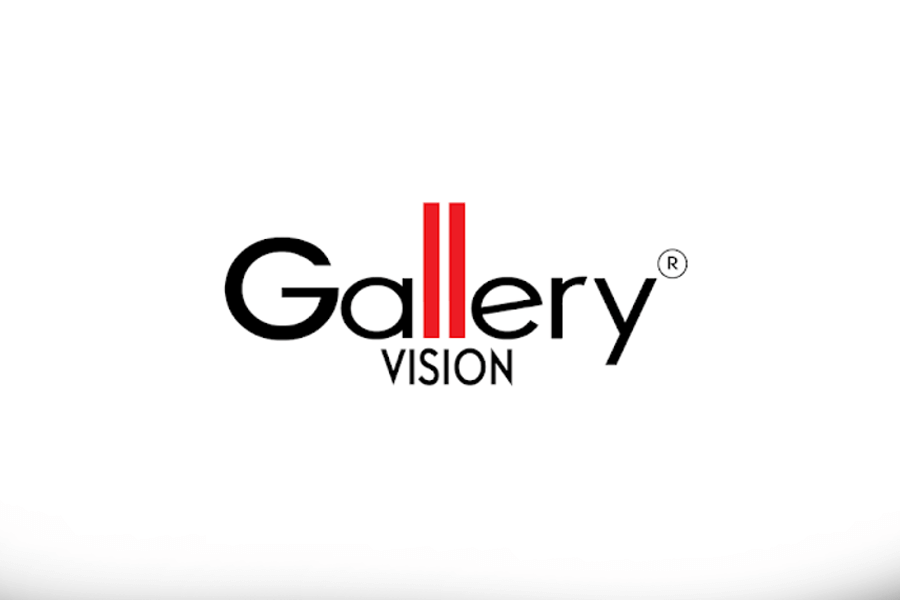 Location: Remote
Experience: Diploma/degree in sales, marketing, business administration or a related field.
The Role
As a Partnership Manager with Gallery Vision, you'll play a pivotal role in establishing and nurturing commercial relationships with the company's targeted music label partners. If you're passionate about the music industry and have an extensive network, Gallery Vision wants you! Your expertise and connections will drive growth and create impactful collaborations within Egypt, Middle East, Turkey, and Pakistan's vibrant music landscape.
About Gallery Vision
Gallery Vision are aggregators, marketers, and distributors, who cater to artists who love to showcase their talent to the world.
The company believes that artists deserve to be heard. Therefore they help in music distribution, production, and streaming on all platforms, including Spotify, YouTube Music, Amazon Music, Deezer, and iTunes. With their well-established knowledge, and presence gained over 16 years in the music distribution industry, Gallery Vision have made themselves experts in their chosen field.
Apply for Gallery Vision at mail@gallery.vision with your CV and cover letter.
11. Audience Manager at Atlantic Records
Location: London, UK
The Role
As an Audience Manager with Atlantic Records, you will be working directly with artists and their teams to drive digital strategy while educating yourself about their fan base as it grows.
The role is a key part of an artist's "SWAT team", ensuring that every moment of their journey is maximized online to the highest level. You will advocate for innovative release strategies, intricate storytelling via artist & third party socials, while taking into consideration ways to collect data to deploy the fan base throughout a campaign.
About Atlantic Records
Atlantic Records is the largest label of Warner Music Group. Atlantic Records UK is home to some of the most iconic UK artists from household names such as Ed Sheeran, Anne-Marie, Charli XCX & Burna Boy to emerging artists. The company was originally founded in 1947by Ahmet Ertegun and Herb Abrahamson. Atlantic Records soon became highly regarded as one of America's most important labels, specializing in jazz, R&B, and soul music.
Apply for Atlantic Records Here