Each month we bring you the lowdown on the best music industry Jobs to apply for and September is no different.
So, if you're stuck in that dead-end job or looking to take your career to the next level then look no further. Polish up that CV and shoot your shot – what have you got to lose?
1. Branded Social Intern at Billboard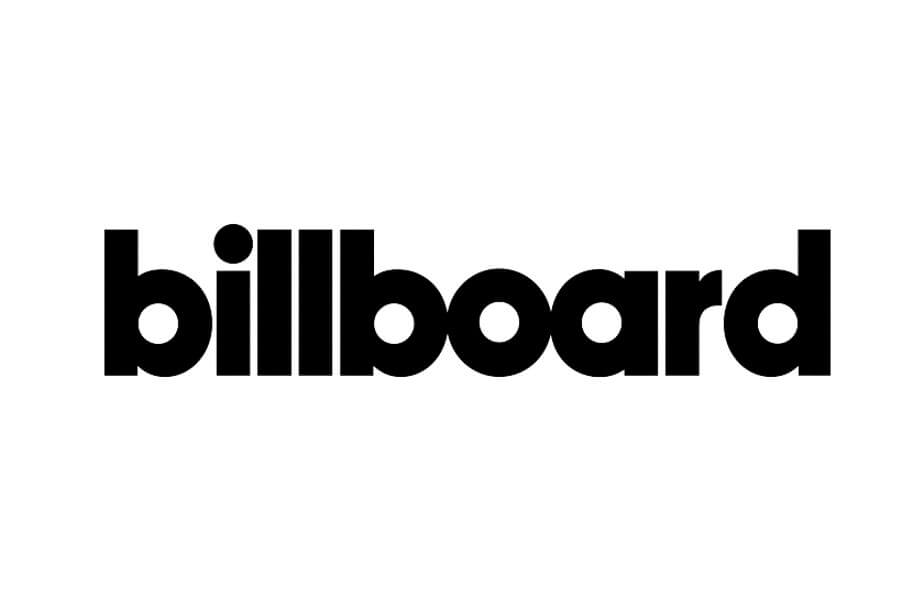 Location: New York, USA
Experience: Currently enrolled in an undergraduate or graduate program or recent graduate.
The Role
Billboard Music starts off our music industry jobs for September. They are looking to on-board a Branded Social Intern to help support the social media branding manager. You will be working 40 hours per week out of their New York offices from October 16th, 2023 – January the 5th 2024.

This is an excellent opportunity to get your foot in the door of one of the biggest global music brands. You will learn how to create comprehensive social distribution plans based on client goals and deliverables. Combine the Billboard voice and sponsored messaging to create engaging. Post content across Billboard socials and report on social posts and program analytics, such as engagement, impressions, and video views.
About Billboard
Billboard is a global music media brand, with a renowned authority among artists, fans and the industry. Billboard powers the ultimate global music destination and magazine. It features unrivaled reporting on music news, issues and trends. Billboard's industry's charts, encompasses the most complete and well-respected database of charts across all music genres. 
2.  Marketing & Social Media Intern at Little Underground Management
Location: Los Angeles, USA
Experience: Must have a passion for the music industry, and basic knowledge of marketing and social media platforms.
The Role
Little Underground Management is seeking a creative and motivated person to join their team as a Social Media and Marketing Intern. This internship opportunity will offer you an exciting and firsthand experience to work within the music industry. At the same time you will be honing your skillset within marketing.
You will be responsible for staying up to date on trends and best practices as well as assisting in managing and maintain all the social media accounts of LUM. If you love content creation, then part of this role will be to create compelling and engaging content for LUM target audience.
About Little Underground Management
Little Underground is a management company, whose clients have previously received dozens of Grammy nominations alongside several represented artists holding gold and platinum record statuses. They have worked with artists that include A Tribe Called Quest, David Bowie, Weezer, and ASAP Rocky to name a few.
Apply for Little Underground Management with a CV to laura@littleundergroundmanagement.com
3. Music Journalist Intern at Underground Sound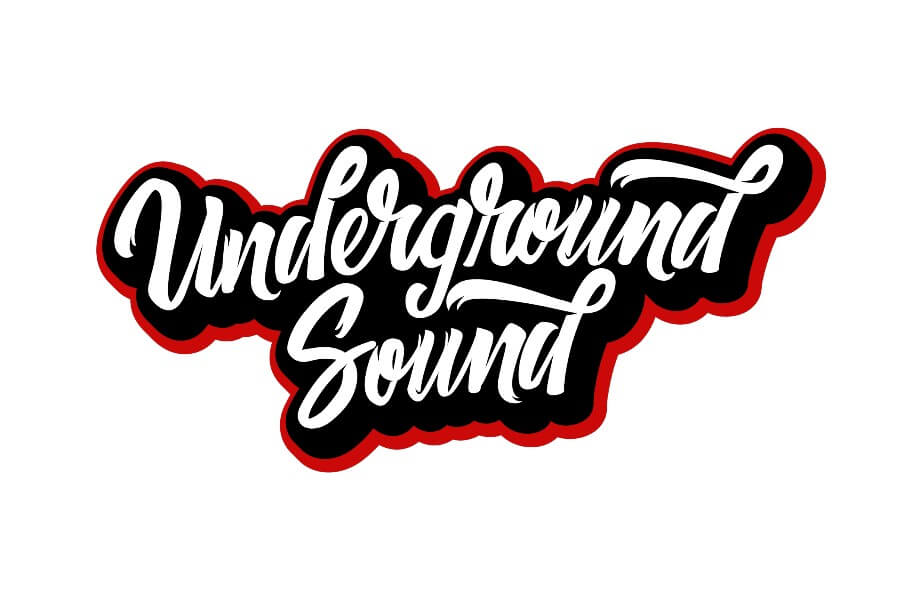 Location: Malta or Remote worldwide
Experience: Skilled content writer with native or bilingual proficiency in English
The Role
This position within Underground Sound is ideal for those that are studying music journalism. It allows you to help you gain a foot hold in the door of the music industry while building your personal network and offering a stepping stone towards a career in music through real world experience.
Underground Sound prefers quality over quantity, and we produce SEO-friendly content that captures stories in-depth and told through an alternative well thought-out lens.
About Underground Sound
Underground Sound is a global media hub that offers readers, listeners and professional's exclusive access to global underground music, events and culture. Consider us a collection of niches, a place where you can find rabbit holes of information encompassing all the aspects of culture.
Apply for Underground Sound at info@undergroundsound.eu with your CV and a writing sample.
4. A&R Research Intern at Create Music Group
Location: Los Angeles, USA
Experience: You must be based in Los Angeles, with 1-2 years of relevant internship or work experience, and driven towards a career in the music and entertainment industry.
The Role
Your internship will be at Flighthouse, a division of Create Music Group. You will be expected to work closely with the A&R Team to help in projects related to developing and maintaining relationships within the creative community. As well as help to cultivate a strong network of artists, songwriters, producers, engineers, managers, studios, and other creatives.
Other responsibilities include providing the A&R team with extensive artist and song research. and finding upcoming independent artists and songs using both personal research and software. You will gather data, analytics and conduct research on upcoming creatives from the world's leading platforms such as TikTok and YouTube.
About Create Music Group
Create Music Group is an LA-based digital music company that provides artists and labels with distribution, rights management, and creative services. They monetize over 12 billion monthly music streams and have collected over $150 Million in previously unclaimed revenue for artists and labels. Clients.
Their division company Flighthouse is the largest music tastemaker on TikTok with 23M followers & growing. They work directly with the internet's most popular influencers, labels, artists and brands to develop and execute unique entertainment content and campaigns catered to Generation Z.
Apply for Create Music Group Here
5. Advancement Intern at SXSW Music Festival
Location: AustinTexas, USA
Experience: You must be enrolled in an accredited university or college and live in Texas to be eligible for a SXSW Internship.
The Role
The SXSW Music Festival Department is seeking an intern from October 2023 to April 2024. The chosen candidate will learn about day-to-day operations, artist advancement, and data entry. This position will provide hands-on experience in producing a large-scale music festival and music conference.
You will learn how to update artist records with information communicated via email, this includes availabilities, visa information, and reminder emails at various checkpoints leading up to the event, to remind artists to upload materials to their online portal. Additionally, you will be required to take part in the 2024 SXSW Music Festival (March 11-16) this position will be on site at the Austin Convention Center and downtown Austin area and require up to 40 hours of work.
About SXSW
Founded in 1987 in Austin, Texas, SXSW is best known for its conferences and festivals that celebrate the convergence of the interactive, film, and music industries. The event, an essential destination for global professionals, features sessions, showcases, screenings, exhibitions, and a variety of networking opportunities. SXSW proves that the most unexpected discoveries happen when diverse topics and people come together.
6. Pop Culture and Entertainment Reporter at Newsweek
Location: London, UK
Experience: You must have experience in a reporting role for a reputable organization.
The Role
Newsweek is seeking a remote full-time Pop Culture & Entertainment reporter to join their team.
The ideal candidate will have a detailed knowledge of all aspects of U.S. popular culture, including movies, TV, music, and internet trends. As the Pop Culture & Entertainment Reporter you should be able to research, source, pitch, and write several stories each day, including breaking news, original news and features, interviews, and exclusives.
You will produce vibrant, concise, and clean copy to deadline and have a strong understanding of digital journalism and the needs of a fast-paced newsroom. You will be expected to monitor social media to find and identify stories and topics of interest to a U.S. audience.
Topics expected to be covered include but are not limited to: Movie and television shows and industry news; celebrity lifestyle and news; celebrity court cases; social and alternative media stars and influencers; music celebrity and industry news.
About Newsweek
Newsweek is a global media organization that has been running for more than 90 years. Newsweek reaches 100 million people each month with thought-provoking news, opinion, images, graphics, and video delivered across a dozen print and digital platforms. Headquartered in New York City, Newsweek also publishes international editions in EMEA and Asia.
7. A&R Manager at BMG
Location: Madrid, Spain
Experience: A degree in business, music, media or professional experience in the music business and a comprehensive knowledge of the music business and relevant/popular artists
The Role
BMG are looking for a self-motivated A&R Managerto join their team in Madrid. Within this role you will be responsible for frontline and catalogue signings on publishing and master side while constantly being on the lookout for upcoming artists to consider them for a partnership with BMG. It's essential that you have a strong networking ability to help build and maintain strong relationships with the many people that work within the music industries ecosphere.
About BMG
BMG's mission is clear, to help artists and songwriters make the very most of their songs and recordings in the digital age. They offer creative support, provide the access to platforms and work hard to maximize the value of each and every copyright, ensuring all their artists receive all payments promptly and accurately.

Apply for BMG Here
8. Label Manager at IDOL
Location: London, UK
Experience: 5 years minimum experience in the music industry (ideally digital background), related to Label Management.
The Role
This is an opportunity to work with some of the best record labels and artists in the World. This role works closely with IDOL's International teams however, you will be based in the London office. Your role will consist of assisting UK-based labels with the planning, daily management and implementation of their release campaigns.
You will be tasked with helping with the logistics of our labels release plans as well as launching creative and innovative campaigns to achieve commercial goals. Using IDOL's market leading B2B analytics platform Labelcamp you will also be responsible for analyzing results and using data to identify areas of success and possible improvement.
About IDOL
IDOL is an independent Artist & Label Services Company founded in 2006 with offices in London, Paris, Berlin, Johannesburg, Nashville, LA & New York. Following their highly selective A&R approach, IDOL offers a high level of marketing resources and personalized attention to its partners.
Apply for IDOL via Email with your CV and cover letter jobs.uk@idol.io
9. Sales and Client Relations Manager at Noatune Studios
Location: London, UK
Experience: Minimum of 3-5 years of experience in sales, customer relations, or a related role, preferably within the music industry. Strong understanding of music production and recording studio operations, and a proven record in CRM systems, sales strategy, and customer retention.
The Role
Noatune Studios close off the music industry jobs for September. They are looking to hire a Studio Sales and Client Relations Manager, you will be the primary point of contact for studio bookings and client relations, additionally overseeing marketing efforts. You will be given the chance to use your industry experience and connections to help Noatune grow its client base through strategic marketing initiatives. This is a pivotal role with the potential for significant impact.
About Noatune Studios.
Noatune offer a modern, Scandinavian-influenced recording studio based in the creative hub of Hackney, London. A stone's throw away from the popular Broadway Market and London Fields. Noatune have curated the perfect environment for songwriting, recording, mixing, and mastering. Whether you're looking to work with their experienced engineers or hire the studio to work with your own team, Noatune has all the tools you need to create and capture chart-topping recordings.

Apply for Noatune Studios by contacting careers@noatune.com