Here's a great opportunity for up-and-coming artists – meet New Skool Rules, an urban music conference and festival in Rotterdam taking place from 12-14 May.
Come to expand your network and gain knowledge of the business side of the industry. Here you will find seminars, concerts, afterparties, and more in this city with a thriving music scene.
What is New Skool Rules all about?
New Skool Rules started in 2009 with the aim of creating a network within the urban music industry between Europe and the US. This conference's goal is to bring like-minded people together, as well as to share ideas, beats and talents. Like most conferences, it aims at expanding each participant's network.
Who is New Skool Rules for?
If you're an artist who is unfamiliar with the business aspect of things, this conference is a great way to help you learn more about how this industry operates.
This event also offers the opportunity to showcase. This means that artists have the possibility of performing in front of festival programmers, labels, booking agents, music managers, publishers, and sync agents. In fact, in the last ten editions of NSR, many artists got record or publishing deals and were even booked by agents.
As written on their website:
"New Skool Rules unites the past, the present and the future. New Skool Rules takes this industry to the next level worldwide by creating a forum where everyone can increase knowledge and expand their network at the artistic and business level."
This "business-to-business-to-talent" event is made possible by NSR's' sponsors and partners, including Epitome Entertainment and Fonds Voor Culture Participate.
New Skool Rules – panel members
This year's New Skool Rules will feature 75 panelists, the majority of coming from the United States. Discussions will be held by the panelists on a number of topics, including business advice, song writing tips, social media strategies, demo listening sessions, and more.
Among the panelists is Khari "Needlz" Cain, an American producer and songwriter. He is also a multi-platinum, multi-Grammy award winner. Needlz mainly produces hip-hop songs and has collaborated with major artists such as Bruno Mars, Drake, PnB Rock, 50 Cent, Lupe Fiasco, and more.
Other panel members include Ben Wynter, James Supreme, Loubna Sabri, MS.ABA, Peter Astedt, Sterling Simms, and so on.
The full list of panelists can be found here.
An oasis of urban music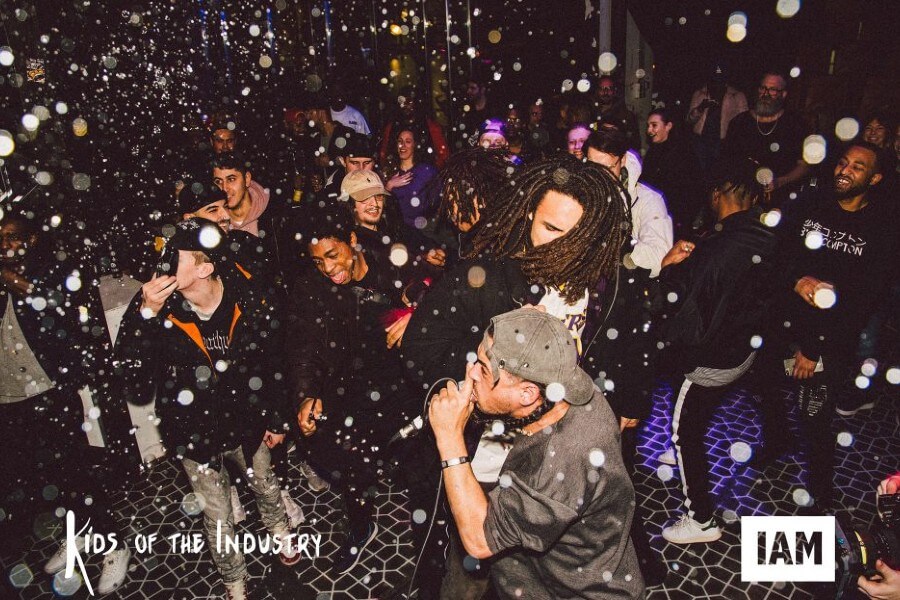 Over the course of three days, more than 80 artists from around the world will be performing.
Reggae artist Aleighcia Scott, rap lyricist Ashton Martin, DJ Kryptik, and some local talent like Comfort Creature, Elaine Dorlen, and Flora, are just a few of the artists who will be performing at New Skool Rules.
The complete schedule for the music conference and festival has not yet been released – so make sure to stay updated by visiting their website.
How to get there
If it's your first time going to NSR, here's your two transport options by air:
Fly into The Hauge Airport, a 20-minute drive away from the conference.
Fly into Schiphol Airport (AMS) and then take a 45-min train ride to Rotterdam Central Station. As part of their package, New Skool Rules offers pickups at Rotterdam Central.
Can't physically make it this year?
If you can't make it to Rotterdam, you will still be able to follow some of the panels, workshops, and masterclasses online.
However, to get the most out of a conference, we recommend you to be there in person.
Looking for other European music conferences?
Check out our list of European conferences here.
New Skool Rules Socials