Celebrating his 7th year in the UK capital, the Trans-Atlantic MC, Isaac B, drops his new single, "Love Yourz".
"Love Yourz" by Isaac B
It's a thoughtful number, reflecting on life's struggles and growth in self-love and perseverance. Unpretentious and poetic in its delivery, the first single presents lyrically charged hooks and melodic instrumentation throughout his 7-track EP.
Its entirety produced by Manchester-based producer Aleesai and mixed by Isaac B himself, an intro to their sonic dreams.
Pre-Save "Love Yourz" HERE before it's official release on Friday 8th May.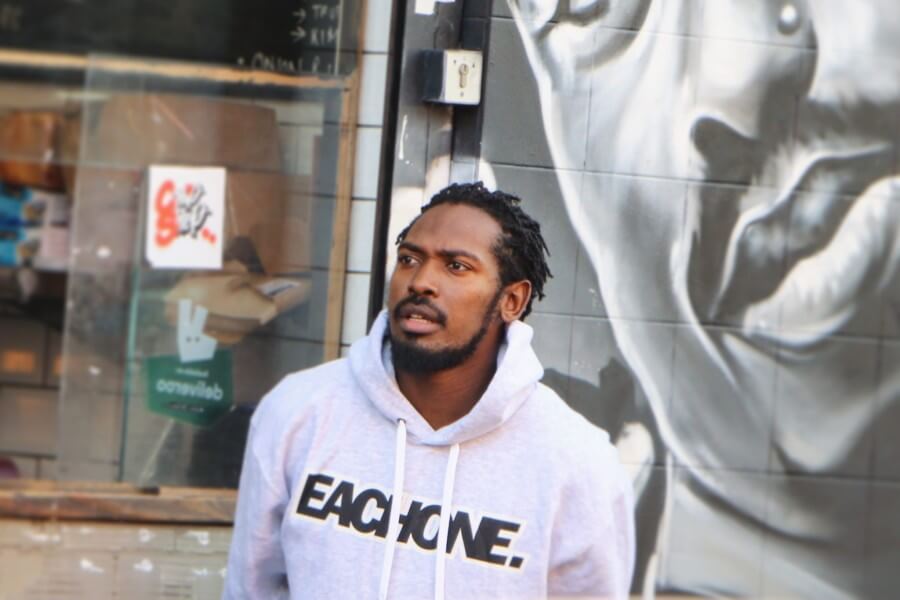 Isaac B: Florida meets UK
Cutting his teeth in the Florida rap cypher scene, Isaac B developed a knack for his spontaneous freestyle wizardry.
Often venting frustration at humanities systematic behaviors. The dual-heritage artist moved to the UK in 2013 where he now fronts the biggest underground hip-hop nights in South London with his collective And What? Ldn.
"Self-taught 'King Of The Cypher'… Isaac B acts as a key player within the growth of London's underground, live hip-hop scene." (​IAmHipHop Magazine) 
Independently he is known for his conscious deep dive singles, I Wonder and SNE HNE, which led to the sell-out of South London's Hip Hop Chip Shop and support act slots for Too Many T's (Colours Hoxton) and later Goldie Lookin Chain.
"Love Yourz" downtempo style
This gratitude for progression has inspired Isaac B's latest chill hop downtempo narrative. "Love Yourz" is laced with piano samples, harmonizing violins and live hi-hats. The track is charming and intimate, an organic conversation.
Isaac B sings "Why oh why we let our dreams die?" whilst his laid back satirical cadences poetically engross the listener.
His new release kicks off an elevating discussion on the tribulations of life's fears and desires.
The track is an instant motivator, made for reflection, lyrically disputing the pressures that hold us down, and turns our focus towards the internal;
"It's you". He demands we keep the flame burning, feeling the fear and fighting the self-doubt.
Isaac B says "I wrote "Love Yourz" in a sunken place, without direction I battled myself. But I find hope in my fellow artistic comrades and collective communities."
"The track title intends to pay homage to ourselves, it is a celebration for everyone, everywhere. This is just the beginning of our journeys, while we manifest the fruits of our labor to come."
"Love Yourz" is a call to action, for us to hold on to our childhood dreams. His 7-track EP 'Chances Ocean' is due for release this summer.
Isaac B Socials