The basis for most modern-day music is drug, sex, and violence, but no other artists take it as far as in Juggalo culture with their theatrics, face paint, and murder rap.
Juggalo music – murder, mental health, sex, and alcohol
The Juggalo culture is one that has been faced with many trials and tribulations.
It's only recently that we are beginning to see the light at the end of the tunnel after many years of court battles beginning in the early 2000s.
The most recent starting in 2011 when the FBI tried to classify Juggalos as a hybrid gang. Juggalos are a collective of people who generally think of themselves as misfits.
These outcasts find themselves belonging in the darkest parts of the world and the recesses of the mind.
Juggalos and the music they listen to are a part of a larger collective known as "The Underground" music scene. It is filled with talents such as veterans Tech N9ne, and Hopsin while constantly introducing new talents like Young Wicked, and Ouija Mac.
The subject matter associated with most of this music is that of murder, mental health, sex, and getting intoxicated.
The Fam
In other words, the music creates an experience of being the killer in a horror movie while being the life of the party.
Most songs have very violent, disturbing overtones however the underlining message generally speaks about politics, popular pop culture, religion, and how society wants everyone to conform.
Many Juggalos consider themselves to be part of the 'Family' or 'Fam' in short.
Being a part of the 'Fam' means that you are generally inclusive of all Juggalos, which in Juggalo terms means that an instant connection is born due to the cultural aspect.
One way to tell a Juggalo out from the rest of the pack is their unifying battle cry, "Whoop Whoop!"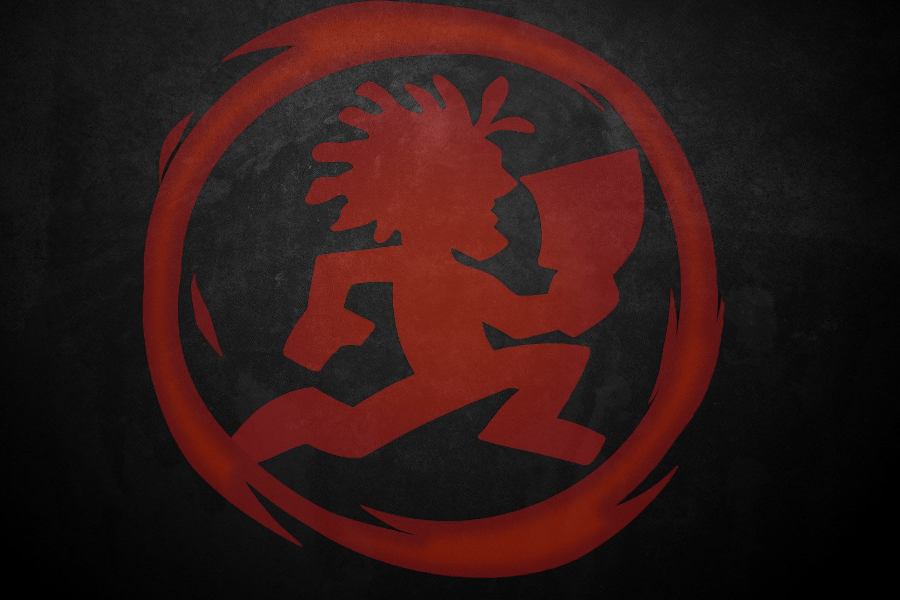 Psychopathic records vs. Magik Ninja Ent
Recently there has been a divide in the Juggalo culture.
Twiztid (consisting of the demented duo Jamie Madrox and The Monoxide Child) is one of the top-selling artists in the community who had split from the Juggalo patriarch record company 'Psychopathic Records' that was started by the founders of the Juggalo scene The Insane Clown Posse.
This divide deepened when Twiztid went on to start rival record label Magik Ninja Entertainment.
Although this divide fueled inner fighting it allowed for a new wave of Juggalo artists to hit the scene. .
"All branches from the tree must split to allow new buds to blossom"
Even though this divide has caused some controversy among fans, there is still one event that brings Juggalos of all walks of life together The 'Gathering of The Juggalos'
This annual festival has become one of the largest in the United States and is described by Violent J as 'The Juggalo Woodstock'.
It consists of 5 days of camping, carnival rides, games, wrestling, freestyle rapping contests, partying, and of course music.
The gathering consists mainly of Psychopathic Records' best talents as well as some interesting guest stars such as Ron Jeremy.
If you can't manage to get to the United States to view it for yourself, there are a plethora of videos online. There's also a book called 'Juggalo Country' written by Craven Rock that chronicles personal experiences within the Juggalo culture.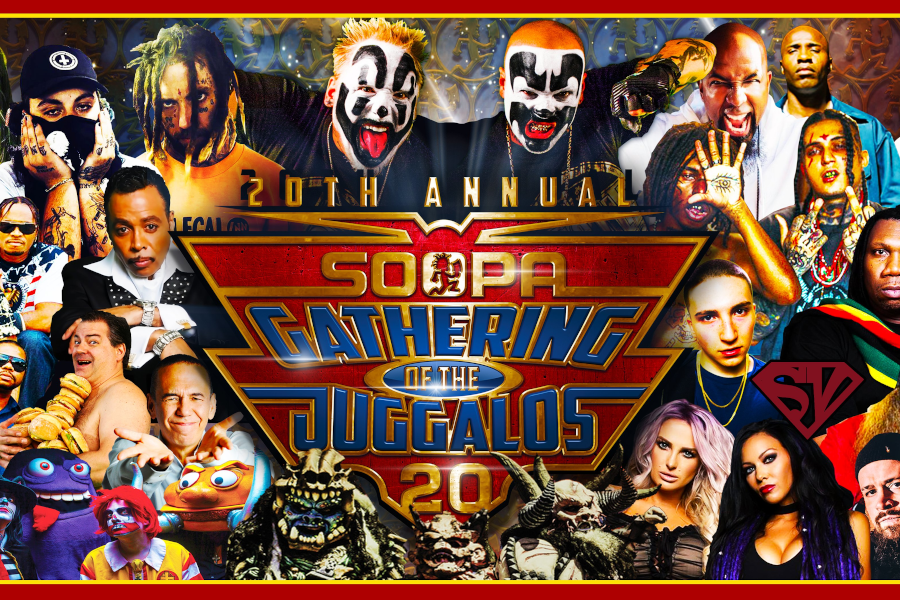 The Canadian Juggalo
On the other side of North America sits a place called Canada. Canadian Juggalo culture compared to American Juggalos is spread few and far between putting it more underground than it already was.
"It's a pretty rare occurrence that you actually meet someone who considers themselves a Juggalo." Says Cage, another Canadian Juggalo rapper,
"Besides the people, I've introduced to the culture and music I've only ever met a handful that considers themselves Juggalos, and that was at a concert."
While the term Juggalo is known by most Canadians, it is not a term of endearment (as it isn't in many places).
It is a degrading, depraved terminology for a stereotypical lazy, crazy, insane human being but not many actually know what a Juggalo is.
Since the culture is so spread out, the term has been washed down to its bare 1990's essentials. If you take it all into one big picture this is a spot in the underground culture that is still digging its mines and continuously spreading.
Motherfucking clown love
Many still do not understand what a Juggalo is due to the many layers needed to dissect so what happens is the majority of people will take bits of information from the mainstream media Which creates a lot of controversy surrounding Juggalos.
"All Juggalos are trying to do is get their message across. It's not one that you can understand on a surface level but one that must be surgically examined to understand.
One of peace, family, understanding, fun and a lot of motherfucking clown love",
"Juggalos don't always fit the stereotype". Quoted from the documentary "American Juggalo",
"Life is something special that you can only enjoy one time, enjoy the shit out of it."