Le Bruh has been filling dance floors throughout the Melbourne club scene and festivals on a local and international scale.
Catching up with Melbourn's Vibe Lord Le Bruh
Anyone witnessing his sets says that the vibe he brings is electric. This is one of the many reasons why he is at the top of his game right now.
We caught up with Melbourne's Vibe Lord, Le Bruh to chat about his music, his career, and the Pelican Villa.
How were you introduced to the electronic scene in Melbourne?
I grew up in Geelong which is one hour away from Melbourne, In the early days I was into psy-trance parties I used to attend some pretty wild doofs. Every so often these parties would run club events or I'd go see international acts. I was into it at the time when they did Melbourne shows. This was my first taste of what would become my future.
What was your first gig?
My first ever gig was when I brought my CDJ400's & DJM400 Mixer to my friend's birthday gathering. We set up everything in a public camping spot in the Otway's. We had brought the generator, sound system, and my decks. That was the first night I ever played in front of friends. I can safely say that was definitely a defining moment that led me on the journey I've been on ever since.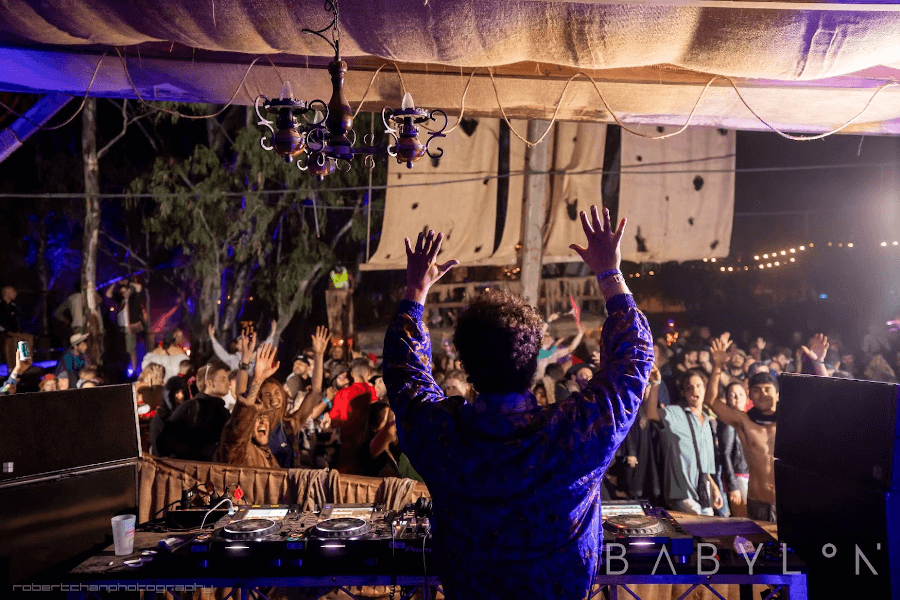 Finding the vibe
Did you attend festivals before you started playing at them?
I've been attending festivals since I was 19 years old, I flew over to Turkey in my early 20's to go to a couple of psytrance doofs.
What are the major differences between a club and a festival gig?
A club gig is a service to the people in the room. They are there to have a good night. You play an important part in helping them achieve that state of bliss. I tend to push less of my own musical tastes in a club and play a variety of sounds. If I find a certain vibe works for a certain venue or time slot I will expand on that sound for that place.
However, every venue has its own sound. This has definitely been something that has helped me gain residencies and gigs in so many different situations and environments.
At a festival, I tend to lean towards a more immediate & progressive/tribal-tinged journey. Usually with big chunky basslines & moments which plunge your heart and soul into the music and moment. Depending on the time slot is how heaving I will deliver that musical message.
Le Bruh and The Pelican Villa
What is Pelican Villa?
Pelican Villa is a theme camp/community created at Burning Seed. For over six years we have serviced the community. By bringing the best people together to connect and have authentic experiences expressing themselves freely. Pelican Villa is more of an umbrella of connection than anything else. But under that umbrella, we are known for throwing some pretty wild parties & events.
From warehouses to rooftops. To our theme camp when we decide it's party time you can trust it's going to be something special.
Where did the idea come from?
The idea originally came about from the fellow co-creators who are close friends. There seemed to be a mad obsession with Pelicans. One of our friends even had a Pelican tattooed on his leg. It was only fitting to include this in the name of the theme camp.
What has been the major driving force behind its popularity?
I think people resonate with a space that they feel accepted in that is not part of any clique. We tend to attract a certain crowd of people who have respect for themselves and one another. One of the most beautiful parts of our collective is how people are
Therefore when times get tough, it's truly one of the most outstanding values. This is something I've witnessed over the years. I think that's why it has survived the test of time for so long. We are known for playing some pretty saucy tunes. I believe this would definitely have something to do with people giving Pelicans the tick of approval.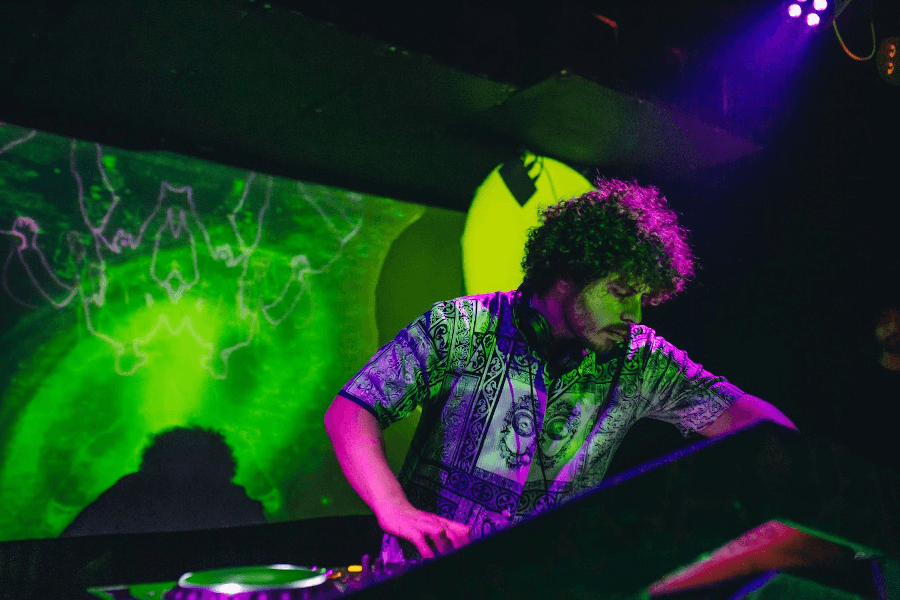 Unique hibernation period
Do you have specific goals to achieve this year?
This year I'm making the most of the downtime during this current situation. I'm learning new skills & subjects which I didn't give myself the time to previously. I'm also taking the time to work on my music in the studio. When this is all over I'll be out there performing every weekend.
Where can we see you and the Pelican Villa crew in action?
At the moment nowhere. But when and if restrictions lift we will be notifying our network and organizing some much-needed dance therapy accordingly.
What would you like to say to the community both locally and abroad?
You are each in control and responsible for how you perceive and respond to your reality in every moment. If you meet life with positive energy and action you will be rewarded & progress on whatever path you're on. Never forget to give yourself the love and attention you deserve. This will result in the best version of you when you give energy to other people.
"Also now more than ever take the time to learn about your body & your immune system. Over the years I've survived and remained healthy. Even though I've lost countless hours of sleep by keeping up mineral supplementation and learning what works to keep my mind healthy and sharp.
Other than that, just wanna say I love you all and hope you are all coping through this unique hibernation period."
Le Bruh Social
Images courtesy of Robert Chan Photography Yels aka 'Siracha Molly Ruth Photography