Capoeira involves live music, intensive bodyweight training, and a worldwide family, so when we were invited to play in Madrid along with the city's nightlife you better believe we jumped at the chance.
We went with four other Maltese residents for a three-day Capoeira workshop in Madrid with Capoeira Nagô Malta.
An international community of capoeiristas was there to give us a warm welcome.
Here we share what it felt like to train, play and party in the Spanish capital.
Here's the idea
Capoeira Nagô holds large events, mostly tournaments, and batizados where players can level up their belts as per recommendation by their professor.
It brings people from all corners of the world together to practice globalized Brazilian sport and culture.
How does it work?
The Madrid family meet then house us.
Capoeiristas look out for each other.
In Madrid, we were picked up from the airport and offered a place to stay at one of the local's apartments.
It felt like a cross between a school trip and the start of a semester at Erasmus.
Whether that means you stay in someone's flat or their nana's house, they find a way – there is room for everyone.
We were immediately immersed into Madrid, living as its citizens do – only as capoeiristas.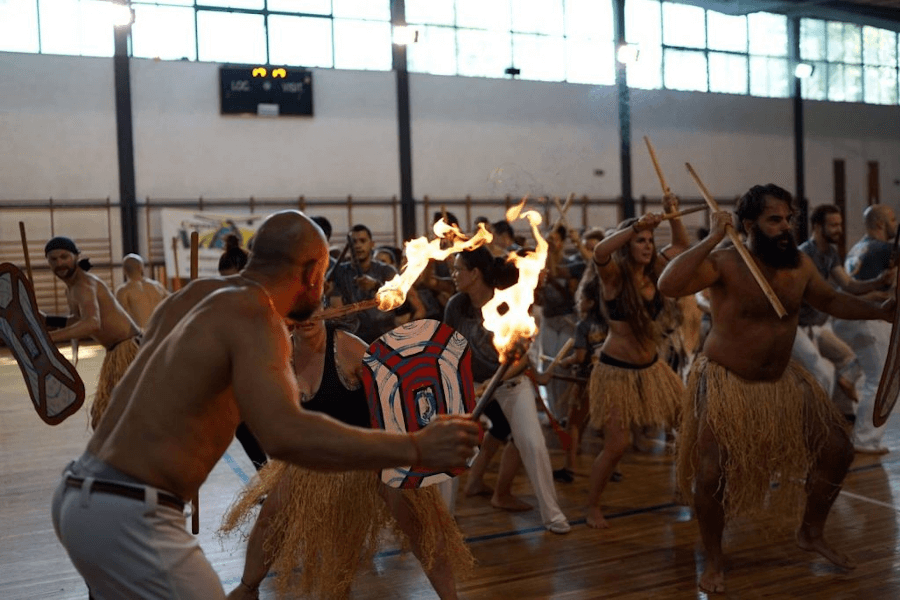 Next you play Capoeira
There is an immense love and pleasure for capoeiristas to play their sport.
Come to a Nagô event and you will play, dance, sing and shout.
On Thursday we played at Templo de Debod, a large park on a hill overlooking sprawling Madrid.
Spinning kicks, backflips and the general defying of gravity is the norm. Someone tested the nerves of a master and got hip kicked straight out of the game.
Friday saw a sweet warm-up routine followed by three rodas and Saturday at Parque del Retiro was the same at a large green space on a beautiful Saturday morning.
Every day the music of the roda started and didn't stop for hours. A real enthusiasm was felt here. Axé (ah-SHEH) they call it in Portuguese, or positive energy. Sore muscles and big smiles were a common denominator.
The twangy sound of the berimbau and tribal beat of the drum along with the beautiful voices of some of the masters put you in a trance-like state after a while.
On the last day, one of our Malta comrades broke into tears, unable to contain herself in this special moment. From tears to laughter.
Then you party Capoeira style in sunny Madrid
Don't forget this is a Brazilian national sport! It's not uncommon for a capoeira roda to finish with the whole group jumping and dancing like mad in front of the instruments.
Putting the gameplay aside, performances such as afro and makulele took place giving the floor to capoeiristas to express themselves even further.
At this year's afro performance was particularly good with the girls getting all the attention.
On Saturday night the Madrid clan organized a dinner and open bar in the basement of a restaurant in the city center.
Our alcohol levels rose confidently during a two-hour period that saw an equal rise in the rowdiness and vitality of the capoeira crowd.
Dancing engulfed the basement, the dinner finished and some 100 capoeiristas were released onto the streets of Madrid. The city's, bachata and reggaeton clubs stood no chance.
When it's all over, reflect
The Capoeira Nagô Malta crew had successfully made it to the airport. Alf had lost his voice and everyone looked worn out. Muscle cramps and wine-induced headaches aside,
Our souls were content with three days of this Brazilian sport.
After all that physical exertion, we merited that cold pint so much more. Instead of simply boozing away our travels, incorporating a sport as capoeira gave us a much more fulfilling experience.
Capoeira is a lifestyle after all. And if that means continued hard physical work with the compensation in the form of nights out in major European cities, I'll be the first to sign up. As I write this it appears the next workshop is set for London.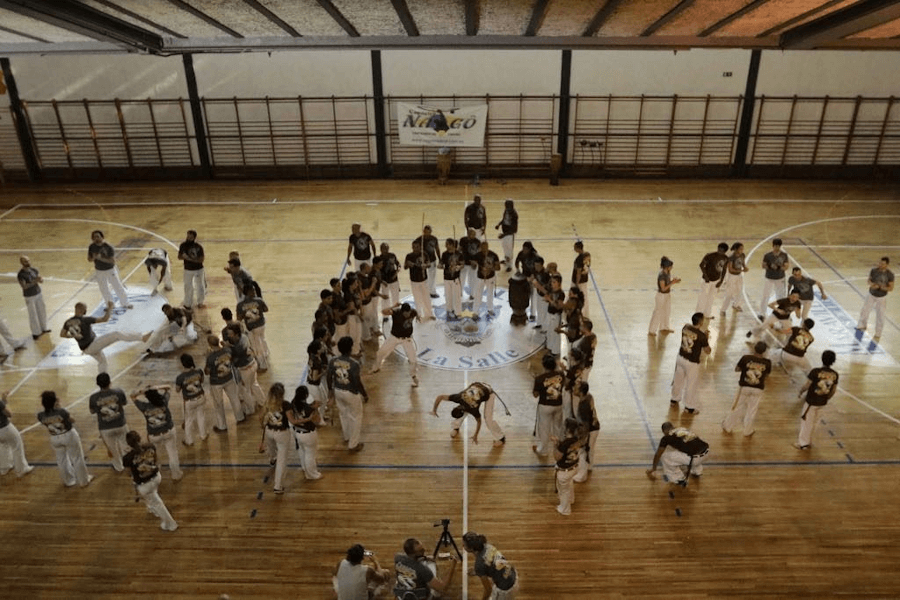 About Capoeira Nagô
Capoeira Nagô is a capoeira group practicing the Brazilian martial art of Capoeira. Under the auspices of Mestre Péquinés in Goiânia, Brazil, they have grouped all over the Americas and Europe, including Malta.
Led by Contramestre Alf, Capoeira
Nagô Malta often organizes travel to take part in the latest events in places like Madrid, Ancona, Rome, and in the Americas.
Images courtesy of: Capoeira Nago