30 Dec

Malta Underground 2017 – A Year in Review
Malta Underground 2017: See Parties, Raves and Festivals in Review
It's been a riot. Techno boat parties, breakfast raves and libertine festivals are just a few examples of how Malta celebrated underground music this year.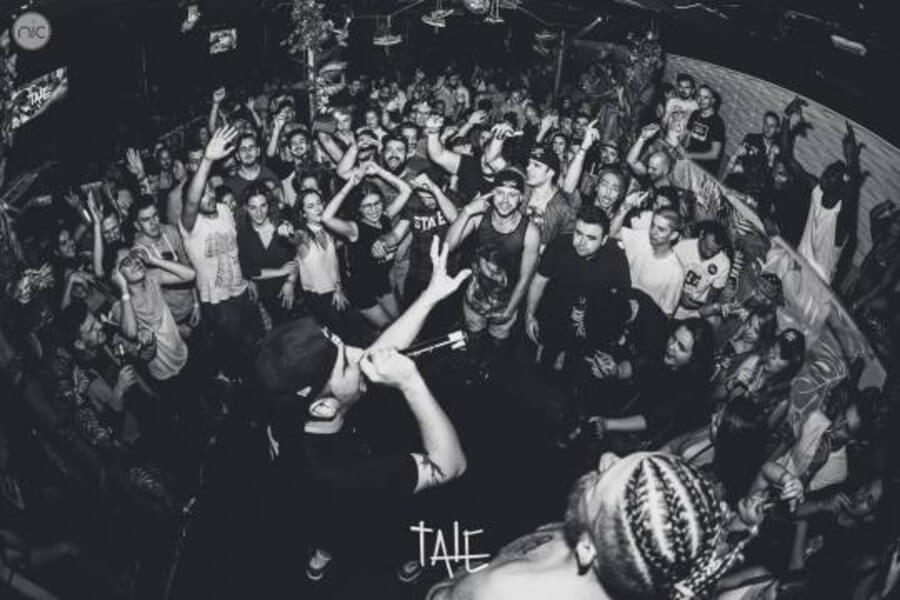 Be it long weekends, Sunday afternoons or mid-week nights out, we were out and about dancing and raving from January to December. All spectrums of the music scene in Malta have evolved and Underground Sound has been there to witness it all.
With 2017 coming to a close we take a moment to briefly reflect on the most successful countercurrent musical trends of the year.
A bubbling live music scene
Malta may not appear to be the most musical of nations. However do not be deceived – scratch a little under the surface to find a homegrown live music scene. This is apparent for those who attended two big titles of Malta's summer festival circuit, namely Earth Garden and The Bubble festivals.
Our embedded coverage of The Bubble available here.
At both events, Music Playground held nonstop jamming, an organization and platform that is well known for supporting local talent. The first jamming arena at Earth Garden was a resounding success, which was followed by The Bubble later in the year with more toned down spiritual sessions.
From artists they simply found on the street to headliners for these festivals (including members of Tribali), everyone got involved in a beautiful musical collaboration to the delight of revelers. They led us into the night until people puttered out and the sun came up.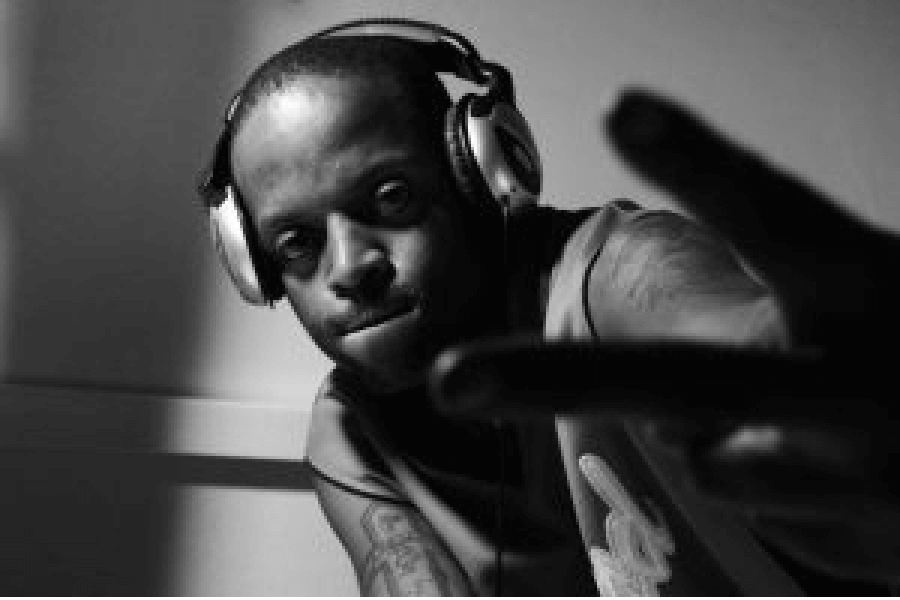 Freestylin' Malta
Malta is home to more freestyle elements than you think. BLANK's Notte Bianca event held a small hip-hop stage in Fort St. Elmos where local talent threw down their hardest lines. Digby and Kapitlu Tlettax were more than present representing Malta's hip-hop scene. Freestyling aside, Digby dropped his EP 300Mics on iTunes in October with his heartfelt music video "Forever" dedicated to his brother. It is also available on Spotify.
Underground Sound has been particularly busy working with international hip-hop talent based in Malta. We reference freestyle sessions with Fattima Mahdi and Abbas Kubaff, both of whom are ever-ready to fire off a verse at the shortest notice. Fattima is a fluid freestyler who can cover any topic you throw at her and is quite used to juggling multiple projects at once.
Case in point, she recently published her new book called "Love Don't Come Easy" and told us she will hold launch parties in both Malta and the UK. Abbas Kubaff, who we interviewed earlier in the year, is a true freestyling gem. Having witnessed the rise of hip-hop in Kenya from the early 90's, he is now based in Malta, having been inspired by the island after vacationing here.
Check out one of his freestyles on Instagram.
We also witnessed the random appearance of a recently expatriated Baltimore freestyler called AJ Cashland at The Bubble festival. An unlikely venue for freestyle rapping, but during his first few days on the island, he blew us away. Count on impromptu rap over acoustic and drum elements.
Techno on techno
Malta is a little techno island and we love it so. It continues to be a place where high profile and up-and-coming DJs and live acts demonstrate their skills to very thirsty crowds. Let's round up what went down at Liquid Club, the Maltese bastion of techno in all of its forms.
Located on an obscure San Gwann roundabout, this local techno institution was on fire again this year and hosted the likes of Redshape, Randomer, Detroit Techno Militia, Rebekah, Jeff Mills, Dr. Rubinstein, SøS Gunther Ryberg, Radioactive Man, Timmo and Under Black Helmet.
We cannot forget that the club was also witness to numerous local acts that equally carried their weight to the pleasure of the crowds such as Acidulant, Bionic, Carl Lautier, Inc. Mode, Manthrax, Serial Depth and Unik C. The line-ups of rising and truly underground artists continue to add up, and Liquid holds true to its name as the home of techno in Malta.
Click here for our coverage of Timmo at Tigullio.
Aside from techno in dark and crowded places, September saw the return of Malta's massive outdoor techno festival, Glitch. Having moved location from last year's Buskett Gardens to the Gianpula fields, techno fans were giddy about the event since the first names dropped.
We bore witness to one hell of a lineup including Marcel Dettman, Maceo Plex, Jon Hopkins, Ben Klock, Mr. G., Recondite, Blawan, Dax J, DJ Seinfeld, DJ Stingray, Legowelt, Palms Trax, Vril, Jupiter Jax, Hail BLK, Cain, Manthrax and Kerg.
Both DJ and live sets blew us away, although we were particularly amazed by the musical journey Recondite led us through and the sheer energy that Maceo Plex, Jon Hopkins and Dax J brought to the island. The parties were followed up by daytime boat raves, which were adored. This was techno, Malta style.
Malta's creative locations
Despite the large number of unattended buildings on the island and the spacious outdoor fields, we must admit that Malta has a venue issue. The number of clubs and venues no longer supports the growing number of party promoters and upcoming events, which is leading to competition for space and time. Despite this, Maltese promoters have reacted by becoming increasingly more creative with the whereabouts of their parties.
Some of this creativity is hiding in plain sight. The use of iconic locations in Malta has been a notable example. Annie Mac's Lost & Found Festival this year deserves an honorable mention for the rave held in front of Mellieha's Red Tower, which saw Annie herself and Eats Everything lay it all out in this daring location overlooking Malta and Gozo. Malta's ancient construction is prevalent throughout the island and it would be shame not to throw a party in a castle or a fort.
Lucky for us, veteran party promoters BLANK threw a free of cost rave at this year's Notte Bianca at Fort St. Elmo featuring live acts from many great artists. Throughout several stages, techno, hip-hop, deep house and experimental electronic music blessed our ears.
We were treated to notable live sets from the likes of international artists such as Jupiter Jax, Bugo Hoss and Oded Nir. The same promoters raised the bar earlier in the year with one of the last summer parties on a hillside in Imtarfa, opposite the Mdina castle. We ask for more, please.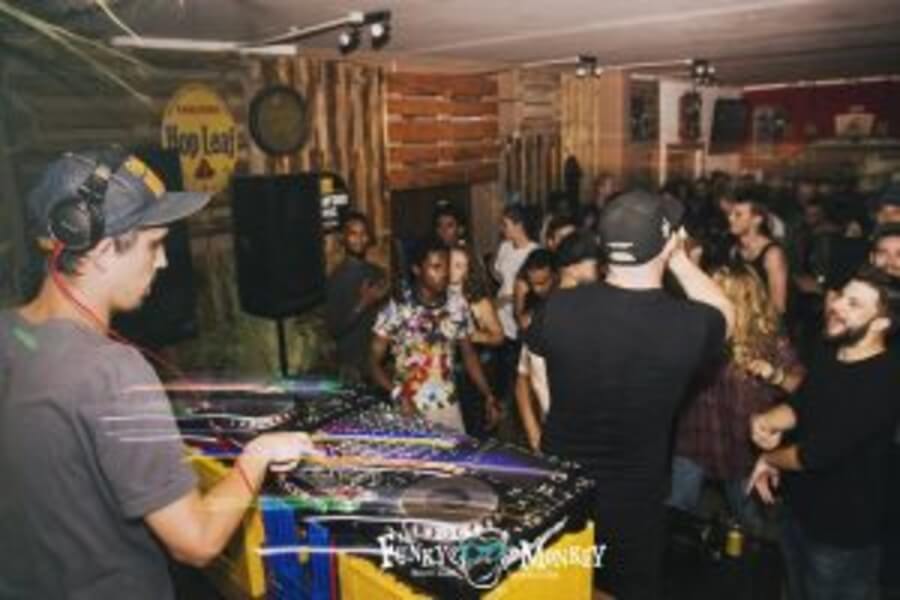 Drum and bass rising
We cannot cap off the year without acknowledgment of the fast-rising drum and bass scene. Despite a limited following in Malta, promoters have managed to bring some of the biggest names to local dance clubs, which includes The Prototypes and the Guinness World Record holder for the fastest rap, Harry Shotta.
The Harry Shotta event was a DnB showcase that has seen no precedent on the island, and the intimate location of the event allowed for the crowd to be up close to the action. The English MC was also joined by Nuklear MC, supported by Balistik.
More on Harry Shotta's event here.
We also credit the push for Drum and bass to the Urban Kaos Promotions crew. Not only were they active with their DnB events, but they also brought the element of internet radio via live stream from Gozo featuring Canadian DnB rappers MC Zee and Killah Emcee. No doubt we will be seeing more from these guys in 2018.