Underground Sound year in review. Check out the best of what went down in 2018.
Events are getting consistently better.
People find a lot to complain about Malta – such as overly talkative Taxify drivers and the general lack of places to continue your night after 4 AM. But there is one undeniable fact: music events are getting consistently better.
Based on our coverage of different music scenes on the island throughout the year – interviews, discussions, and from simply partying – we confirm that Malta's underground music scene is heading in a good direction. However, to look forward one must first look back, as we revel in the crazy shit we saw in 2018.
Freestyling day n' night
One thing is certain, there are more freestylers than ever in Malta right now.
The scene is seeing events like Underground Sound's Cypher Showcase, Botta u Risposta, and the Realest offer open opportunities for rappers to show their talent.
March saw Malta's first cypher tournament with a good mix of locals and expatriates pitching their flow and their rhymes to a very harsh crowd.
Fattima Mahdi won first place and bottle of Hennessy by crowd decision with the two runners-up being Caro from 215 Collective and McMark from Denmark.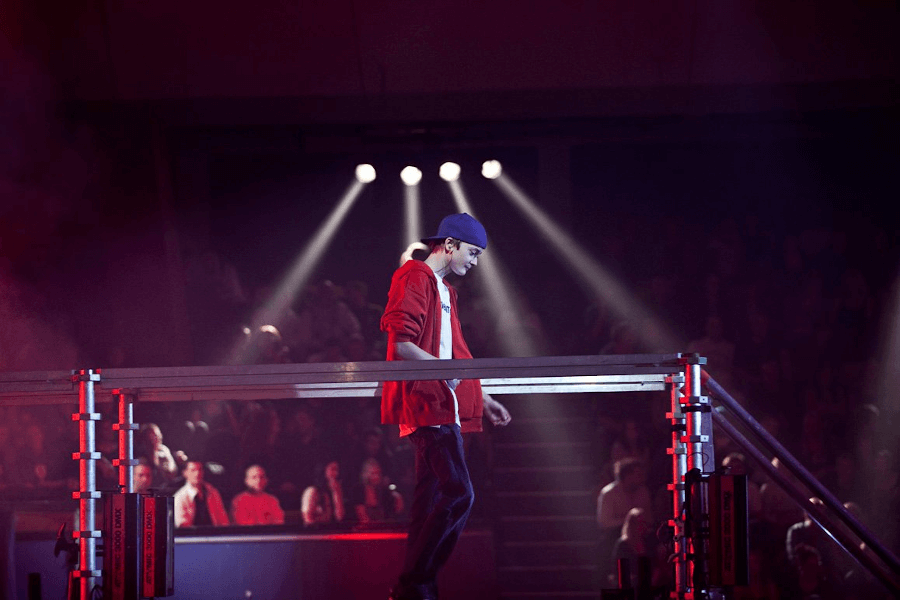 Malta's underground techno pulse
GLITCH gets the techno trophy again – more awe-inspiring electronic artists than you are physically able to see in one night. Amelie Lens and Dax J completely blew us away. GLITCH has their marketing machine churning already with super early bird tickets already sold.
One event we kept hearing about was the rave held at the old prison in Corradino – basically a stone's throw away from Malta's most high-security prison facility.
DOX and REVOLT threw a 12-hour party featuring five international artists. From the people who went, we heard it got very high marks.
With the slew of techno events, promoters are forced to become more creative in distinguishing their events from the pack. Entropy did just that, doing a great job of combining high-quality techno DJs with laser and light shows. We give the example of PERC who played all night at Liquid in early December.
New underground Clubs appear
Malta is evolving. New venues opened in 2018, with more in the pipeline.
Malta is a country deficient in the number of clubs versus promoters and we are glad to see a change. We list the success of Mute in Naxxar and Cloudberry in Sliema as well as the hype for the soon to open jazz-centric Storeroom in Ta' Xbiex.
While not technically a new club, Tigullio saw a revitalization of its former self.
Managed by an insanely creative and forward-thinking Sicilian–Serbian duo, this club has been resuscitated offering a place to chill out, meet friends and listen to DJs and live music nearly every night of the week. It was the creative space of the year.
Early risers
Sunny-Side Up sees their second year, reconfirming that, yes, it's still ok to drink at 10 AM. Whether it's just juice or a gin & tonic,
Sunday mornings were bouncing once a month at perfectly shaded Uno. Get juiced with Dr. Juice and you're off for a house music brunch!
In.di.go. is a place where techno doesn't have to stop at 8 AM. Flash Gordon and friends brought it together for a solid first year of Sunday poolside raving.
Our team enjoyed our Bombay Sapphire listening to in.di.go's a careful selection of tunes from Sunday morning all through the afternoon. We heard the season closing party was one to remember.
In complete fairness, Coffee Circus deserves a mention here for their early morning chill-out sessions at The Bubble Festival.
Underground and Indenpendent acts to lookout for
The Interpreterr
Transcending into his new pseudonym, Ilija Mandic as The Interpreterr is digging into Malta's progressive scene, and damn he's getting good. Check out his set released in May, here:
Zac
Zac's debut act was on the Hip Hop Loft and he nailed it once again at the Zombie Apocalypse.
Lucy's Last
The band that refuses to be categorized – saw them at Rock the South, would see again.
Actin Wild Boyz (AWB)
You may remember AJ in our 2017 Review. He now is one of three members of the Actin Wild Boyz (AWB), an expatriated Baltimore clan that has been mixing it up since they got here.
Notable mentions from the Underground:
Nigel C
We wrote about Nigel C earlier in the year.
He is fast-moving and plays between deep house, techno, and anything that transports you.
Having played in nearly every club around Malta and Gozo as well as holding a couple of residencies on top of this – he's built quite a name for himself around the islands.
For those who like: Afro deep house, progressive techno.
Where he plays: Gianpula, Amsterdam Dance Event (ADE), and Zombie Apocalypse
ManaTapu
They kicked the summer off by launching their second album at a sick event in Ta Fra Ben to showcase their uplifting mix of ska and reggae to the Maltese Islands.
On top of all that, they headlined the Thursday night on the Roots Stage at Earth Garden. Taking it a step further, ManaTapu also played a surreal set at The Bubble Festival. What a year.
For those who like: Reggae, ska, beach vibes
Two albums out: Timpana & Tuatara