Malta sex shops are not the most obvious of storefronts. In fact they are more than often well hidden from view. See below to find out about this next shop following our last article.
Online Malta sex shop
What are the inner workings of an online sex store in a place like Malta?
We popped round to Toys Pleasure Malta. It's an up and coming online sex shop that's in Malta since last October to chat with the director Flavio.
He talks to us about the sex shop business, best-selling products and sexual taboos on the island. Basically, how these taboos make selling dildos, condoms and strap-on's ultra-sensitive work.
Nina and I jump in the car and make our way to Mriehel at around 3:30pm. It is in a business area full of high, industrial buildings, cargo vans and hustling workers. The last thing you would expect to find in a place like this is a room full of sex toys. But it exists nonetheless!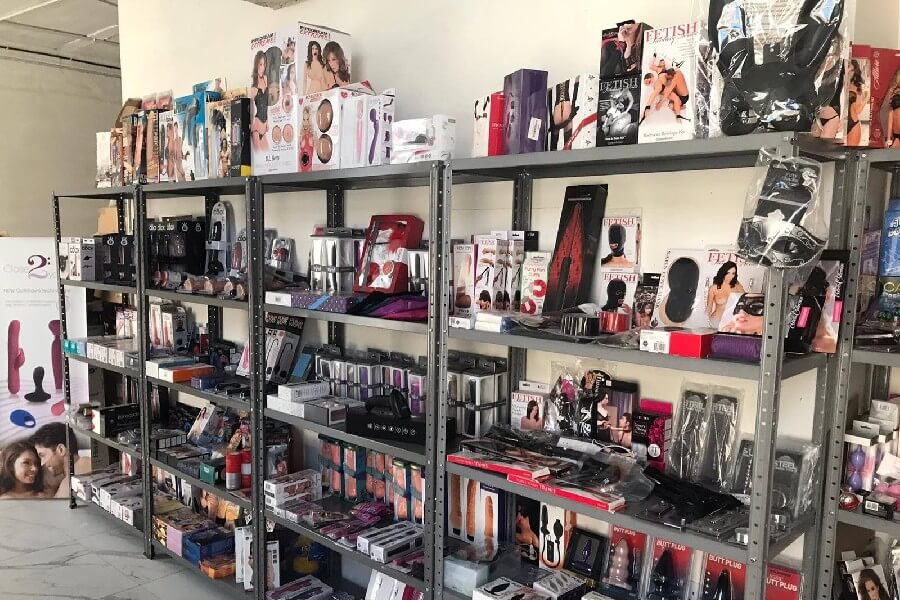 Welcome to the silicone dick dimension
We do not even need to ask Flavio any questions. Because he gets right into story-telling as soon as we wak into the silicone dick dimension.
We were taken up to the third floor and before our eyes we saw a shelf full of dildo's, serums, cock extensions, handcuffs, face masks and so on (you get the point).
It felt a little funny to see these kinds of products in the flesh (light) here in Malta at first, because talk of sex toys and let alone a selection of them is usually kept under wraps but the longer the conversation went on, the more normal it felt.
How it all began
So, first thing you should know about Toys Pleasure is that Flavio's parents established the business in Sicily back in 1994. But Malta's a totally different ballpark!
"Malta's market is totally different. In Italy, clients want to buy a product for as low a price as possible. But in Malta, people search for the highest quality and are willing to spend a little bit more to get that guarantee."
And they're doing the right thing! Flavio could not stress the importance of buying high quality products enough. Most of the products he sells come from places like Holland, Germany, America and UK but Flavio says it is best to avoid getting products from China. Why?
"Watch out for plastics. Most Chinese products are made without certification, which means that they haven't been verified as being safe for use.
"This means the materials they use can cause damage to one's physical health. So, if you buy a cheaper product, chances are you will be getting something that's not of reliable material with a shorter battery life."
But when you're buying your products online you don't always have that 100% guarantee.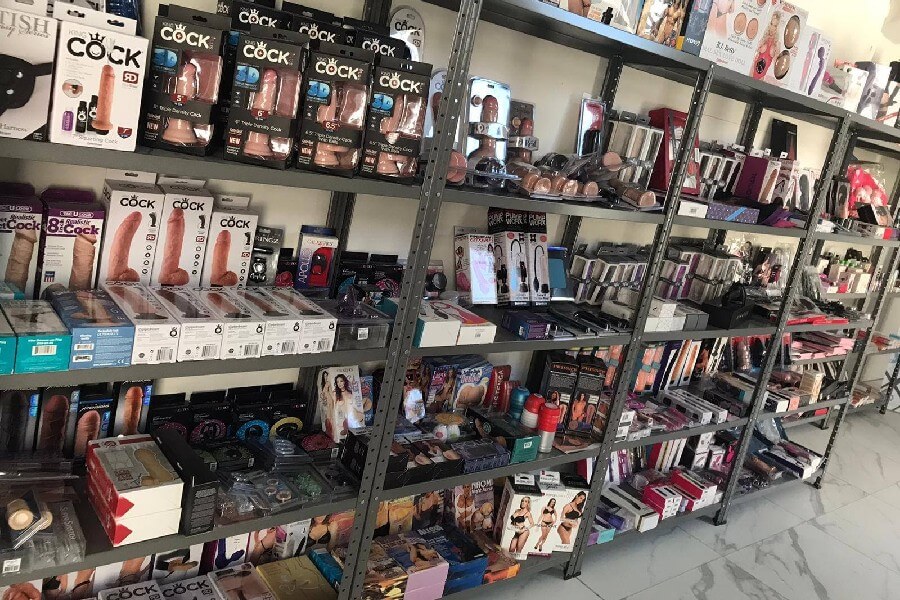 Why people prefer buying in store at Malta sex shops
We turned to our local readers to ask if they'd rather buy their sex toys online or in store. It turns out the vast majority said they want to buy them from retail shops. One of the reasons being to check out materials – for example, see one of the anonymous responses below:
"I'd prefer a store, get to see how some of the things feel. Most toys would have a part in the packaging that lets you feel the material and texture. Depending on what you're buying, I'd prefer a shop to be able to see and compare."
So, why is the sex shops market in Malta mostly online? Flavio explains:
"We can't open up shop for clients here in Malta in the same way I'd open up any other kind of store on the street."
"When we speak of opening up a sex shop we don't wish to do it with the same open door policy you would for a pizzeria or a bar. We would open up a sex shop with the doors closed."
"But with the logos on the top, you'd come by, ring to be welcomed in and have your ID card checked at the door to ensure you're of age and then we can let you in. We don't want to have our doors open for everyone but for Malta, even discreet stores are impossible."