26 Jan

Meet Siconix, Maltese Master Producer Of Trap Music
Meet Siconix, Maltese Master Producer Of Trap Music
We visit Siconix in his trap music lair to find out more about his style, his current projects and what's next for this Maltese DJ.
House of Siconix
Walking into a discreet garage on a street corner of Paola, you would expect to see loads of car parts and dirty mechanics tools. Not in Siconix's place, you don't.
Only after opening a double paned glass door followed by opening another Rockwool-insulated gateway do you enter a place created around the concept of sound. Wooden parquet, double insulated gypsum walls and bass traps.
This is the studio of Daniel Borg, otherwise known as Siconix, Malta's biggest name in the trap music industry.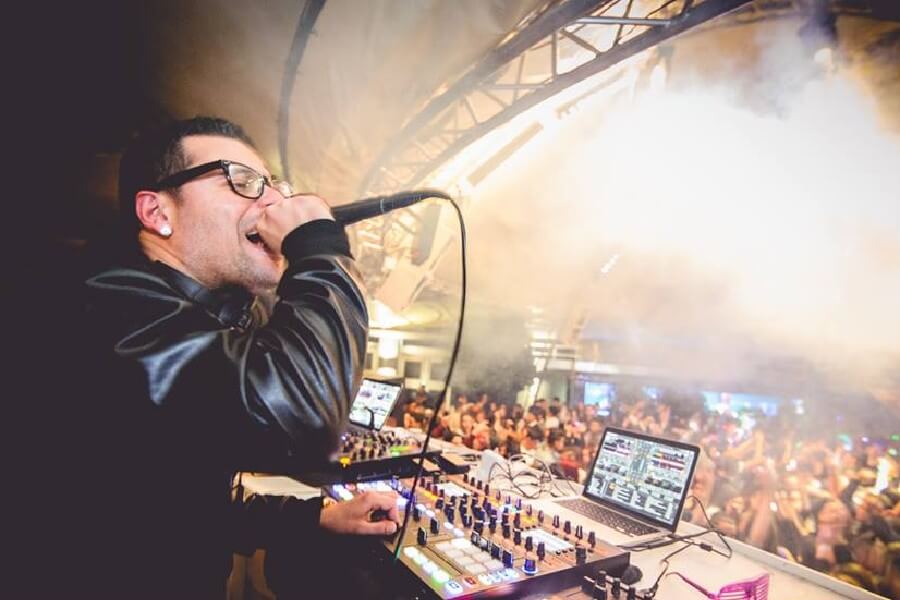 Siconix Music
Under Siconix Music, he has been mixing, creating and performing hip-hop and trap music in Malta for the past 12 years, producing his own tracks both independently and on select record labels. He also has several remixes out that sound like they have a leg up on the original track.
Opinion aside, what is irrefutable is the level of production skill and experience. He has simply put in the time and effort to understand his trade and its complexities. Call him a professional or call him a down & dirty trap DJ, he won't mind either.
Siconix recalls the moment that changed the path of his trap music journey in Malta. It was the moment he was approached by his present day back-to-back partner, Supre.
It was when they kicked off an exclusive residency at 808. It's a project the two have run from the very beginning that has become a legacy of hip-hop, rap, RnB and trap in Malta's biggest entertainment district. Siconix and Supre made 808 Club what it is today – a name in the Paceville underground.
Trap style
Sipping on coffee in Siconix's classy acoustic lair, he tells me about his style of trap.
"I wanted my trap music to be mostly beats and no vocals. Part of how I developed into my style is by dropping beats through online competitions and seeing how they worked. It is where I first started seeing progress in my production skills".
To Siconix, timing is everything in this game. He seeks to interpret his music in a very precise way. His two key characteristics are versatility and adaptability. "A good DJ for me is someone who can play anything".
"I define my style as minimal trap". He then suggests that it is probably better that he shows his style rather than telling me about it. What comes next is a wave of sound that I am not prepared for.
Crisp sounds, complex high hats and kicking bass – all with a smart wobble or two in there. Right from the beginning I understand that I am sitting with a master of his trade.
Mindfuck album
Offering me a preview of his upcoming album "Mindfuck" he jumps around the different songs he has been compiling. It will be a part of a huge 20-50 track track list.
"Deception," the first he shows me, sounds like pure fighting music. It has a fast kick and sounds like he is waging war. The drop cuts and the beat whisks me off my feet.
You expect one thing and then Siconix raises the standard, along with all your expectations from the first track. "I am piecing together a story – it is not in order yet, but it's all organized in my head".
Under the name Siconix, Dan has developed a specific DJ and production style. He likes his horn sections, deep and low. It's just plain menacing, as if you are facing an entire army.
Music is something physical for him and it must have meat on the bones. His music is characterized by low sounding, blaring brass that boards you on the next plane to trap heaven.
Concept of movement
A life in music production comes naturally for Siconix. Case in point he is the official producer for the Maltese hip-hop dance crew Concept of Movement.
He has worked with several record labels already for certain tracks, such as Stop and Replay Records. Siconix knows his underground tracks, but can flow into the mainstream sounds effortlessly.
This guy has his finger on the pulse of the international trap scene and he produces impeccably clean beats from an impeccably clean studio.
Check him out every Saturday at 808 Club underneath Havana in Paceville.
Siconix Socials
All images courtesy of Siconix