17 Dec

Niggy Raw By Name & Nature – Raw Rap Talent From Liverpool
Niggy Raw By Name & Nature – Raw Rap Talent From Liverpool
Niggy Raw, AKA K.O.D, is changing the game when it comes to how we define UK rap music. His versatility on tracks is what makes him such a promising talent and one you need to watch out for.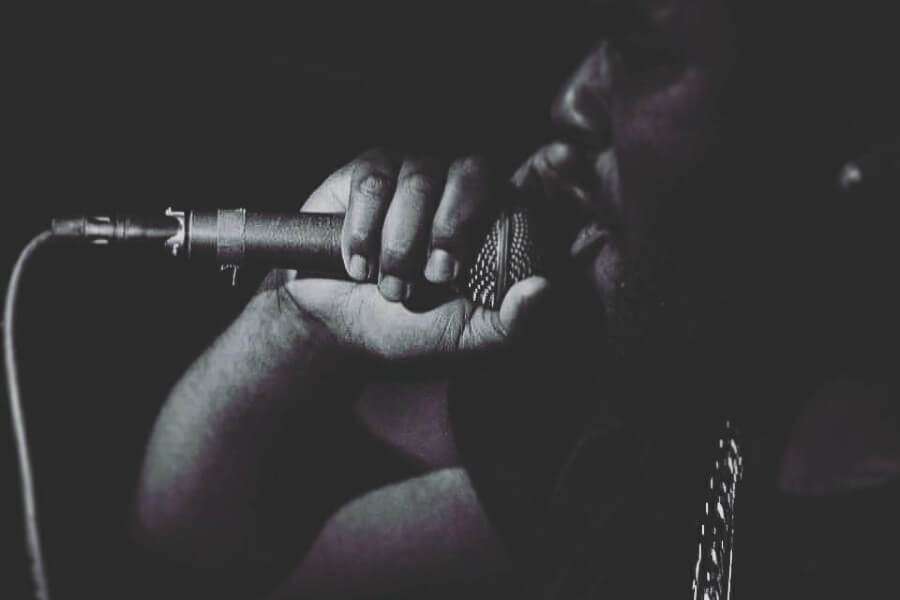 Lyrics and flow
He has the ability to shock you with graphic lyrics and aggressive flows, or slow it down and make you feel for his struggle, with his more emotionally driven tracks that speak from the heart. He is an anomaly in the UK Rap game, but his talent is unquestionable.
It has not been easy, and his past has been filled with hurdles, but now, he is releasing more music on more platforms than ever. And so, with an ever-expanding reach who will listen to his impressive back catalogue of tracks, it will only be a matter of time before we see Niggy Raw take the scene by storm in the UK.
Hailing from in the North West of the UK, in the Toxteth Area of Liverpool, he is the second artist we have spoken to from this area, the first being the Surgeon. The pair have worked previously, and it was through The Surgeon that we managed to get the link up, so shout out to him and check out his interview here!
We spoke to Niggy Raw about his music:
The interview
Why did you start making music?
Initially, I was trying to replicate a lyric from Tyler the Creator off one of his tracks called Tron cat. I loved the idea of edgy content and wanted to make something similar.

Who were your musical influences?
It all started with Tyler, but as I became older, my direction in music changed, as I mostly got my influences from the likes of DMX, Kendrick Lamar and being the son of a Motown singer, you can't help but be influenced by The Temptations, Marvin Gaye, Al green and some Teddy Pendergrass.
How has your upbringing influenced your music?
I think being brought up in a neighbourhood like mine, you automatically become aware of violence, poverty, drugs and money from a young age, and for many like me, hip hop became almost the soundtrack to our everyday lives. Giving our music that little bit more of a raw and gritty element to it.
The Surgeon connection
We got in contact with you via The Surgeon, how do you know each other?
If I can rightly remember, I met him at the Bugsy Malone event in the Zanzibar about 2 years ago.

I was battling Evila at the time, my first ever battle, so we went and bought a bottle of Courvoisier between us. Which by the way, I still owe him half to this day! Let's just say nerves got the best of me. Kinda' got carried away.
You have been putting out a lot of music lately, is there something big on the horizon?
I hope so haha. Naa, I'm literally a perfectionist when it comes to my music and I've been sitting on hundreds of unrecorded songs, so now I'm becoming more content with my sound, I'm starting to release a lot more.
You seem to be putting more stuff, including older tracks, on YouTube and making videos. Why now?
I've always slacked when it comes to releasing material to the public or being consistent. So, my aim was to put out as much as I could even it was old material, that way you get to witness the progression and development.
Lab T.V.
So, you have done a few bits on Lab T.V. How important are platforms like this for underground artists like yourself?
Platforms like Lab TV are imperative when spreading a name in the underground scene. You have got to mix with all kinds of artists to see where you stand out.
Your freestyles are also fire. How does freestyling compare to putting out tracks that are complete and have a high-quality production quality?
Appreciate that. I love finishing off a final track in the studio and playing it back, but that feeling you get when your just spitting pure flame with no specific content, is second to none! Freestyling is our playground where there are no rules. That's where you witness most of your favourite rappers' hottest material.
You talk about a similar subject in your latest, Ego Death. How important is being real to you?
In the end you are left with no choice, being real to yourself is what will keep you alive, having an identity crisis' is a sign of somebody weak, a follower. Just my opinion by the way.
If you are grime/hip hop artist. Does that mean you have to be from the streets and live that road life? For example, you rap about crime etc. If you were from a different background could you make the same tunes?
No, not at all. It just so happens to be most artists from these genres are brought up in these backgrounds, so the likes of grime, becomes almost the soundtrack to our more deprived cities. I probably would make the same stuff because not all my music is too situated with crime etc.
There were different emotions expressed on January 14th. What was going through your mind then? And, what happened on January 14th?
Being brutally honest, that was supposed to be my suicide note. I was at breaking point with everything and I felt like it was the only way I could explain myself to those closest to me, it was only for the mass amount of feedback and support did I realise I was actually addressing the elephant in the room.
Knowing that I wasn't the only one going through what I was feeling was what kept me going. The actual date is also my Mother's birthday, it was a symbol for duality.
There is a big juxtaposition between these ones and the rawer tracks like Cartmen Complex and Gully Gang with their flow and content. Which do you prefer making. Tracks like that go in hard and push the boundary with lyrics, or the more chill/emotionally driven ones?
I'm not really sure it's whatever day you catch me on really, someday I like to just go in! Then others I need to just get some stuff off my chest, it's when they both meet each other! That's when I get gooseys!
Speaking to Niggy Raw was an enlightening experience and one that helped to understand his music a lot more. Fundamentally, Niggy Raw is all about keeping it real and keeping it pure and that is what adds such a realism to his music and makes it so hard hitting.
He was brutally honest in our interview and this guy is clearly not hiding from his demons or his past, but using them as a tool to build his future. His ability is undeniable and his content superb, so we expect to see Niggy Raw, not just make waves, but completely flood the UK scene very soon with his unique character and style.
Niggy Raw Social