Flyness is a website designed to help creative people find work and to help businesses find credible talent.
It brings both talent and employers on the same platform face to face, connecting the dots of past work experiences. With beta version released November 2021, Flyness has a promising outlook for 2022.
Who should sign up for Flyness? The website will host profiles of people operating in the media, music, design, modeling, film, creative and influencer sectors.
Flyness – imagine Linkedin, but for creatives
A project that has been in the works for the last three years, imagine Flyness as a niche Linkedin for the creative sector made by creatives. Shehu Adams, the co-founder of the project, explains further:
"Flyness is a job matching site that enables recruiters and talent (in the creative space) to find one another."
"We want to create a community that we'd want to be a part of. Everyone in our team has first-hand experience as a creative or in the entertainment industry. We're building something that we'd have loved to have for ourselves when we were starting out."
Shehu is no stranger to the industry, creating a name for himself internationally with his music production for The Lost Okoroshi, as well as and his afrobeat events in Malta under the NOOK event promotion.
"I've always been into music, and have been DJing for a while now. I'm still in touch with the creative scene back home in Nigeria, and I know what makes it tick. The rest of the team has a similar story, and we're all creatives at heart"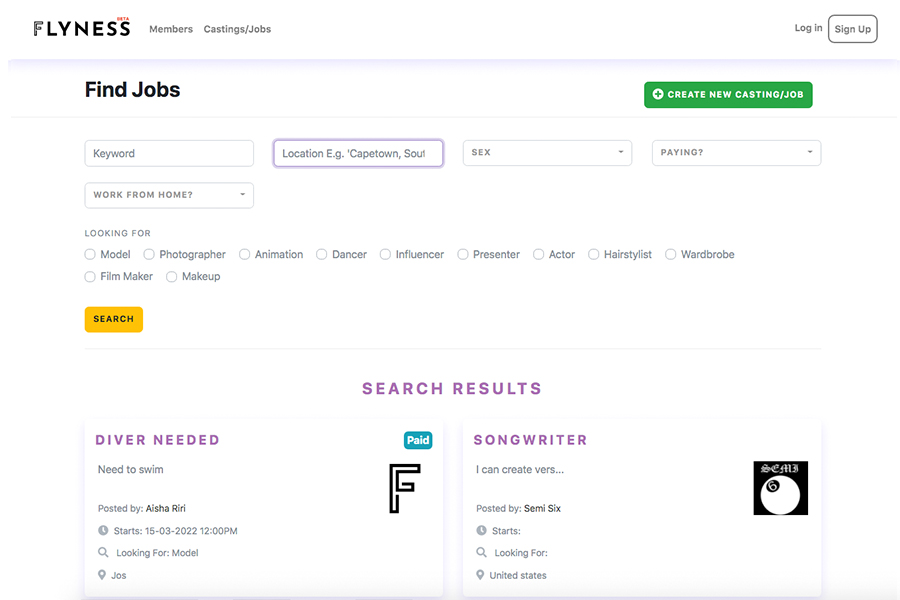 Helping artists find work
Many people working in the creative industries are struggling to find gigs and collaborators at the moment. In some places, this has always been the case. Considering the upset of the creative sectors over the last 2 years, this has only been further aggravated. However Shehu has an answer.
"We plan to address this struggle. Being in the industry and interacting with different sides, you constantly see how much people need one another, yet can't find a place to connect. Flyness is that place now."
"Finding jobs and talent here is just so much easier. It takes away all the fluff and helps you find a great fit with almost no hassle. That really doesn't exist yet, and we are changing that."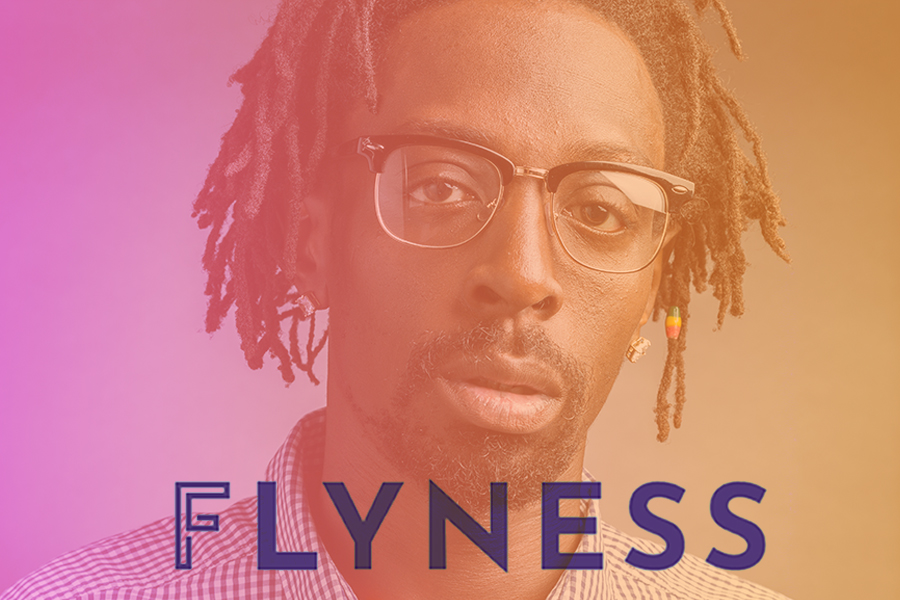 Flyness connecting Africa
With a focus on connecting talent with talent seekers, Flyness will connect Africa and Europe in the best way. That is, in a way that is mutually beneficial for all.
"As the African market grows and attracts more international attention, why not make it easier to find talented creatives within it? We got started in 2019 and we feel like we're hitting our stride."
Shehu's objective is to change the industry and to "introduce the world to a continent of talent and world-class expertise they haven't had access to. In contrast, introducing that talent and expertise to the world."
Solving the problem of verifying credibility
The Flyness team is taking on the issue of 'credibility' (or the lack thereof) in the industry. Shehu explains that in the current industry most folks can make just about any claim about their work experience.
"We are creating the ability to build an 'industry verified profile'. From 'I was the editor behind the first Avengers movie' to 'I did makeup at a Naomi Campbell photo shoot'. People say all sorts in order to impress. In these cases potential recruiters may not be able to verify any of these claims."
Flyness makes it possible to notify the person you claim to have worked for of your claim and gives them the opportunity to verify your claim. So as time goes on you will notice some people have profiles with a lot of verifiable claims and others have less.
"In this way, you can have a greater sense of a person's credibility. I think this is really significant. So we don't just connect you, we hope to be a place where you know there is a good chance of not just connecting with a collaborator, but one who is credible also."
Beta launch at SIGMA 2021 and the future ahead
Last year we were able to catch up with the Flyness team in Malta. They were exhibiting at the SIGMA conference, a hub where startups in innovative sectors in Malta can meet and mingle.
"We got exactly what we needed out of SIGMA. Startups get a lot of goodwill there, you have to give the organizers a lot of credit."
We ask Shehu how he plans to overcome the obstacles of entrepreneurship.
"Our project hinges on creative people buying in and believing in Flyness. Getting that critical mass isn't going to be easy, but we've got plenty of hustle."
"Once people get it you see their eyes light up. It's an 'oh' moment when they immediately can see how this can improve their career want to get on board."
Click here to register your profile on Flyness.
Flyness Socials