A wave of hip-hop and rap is engulfing the island of Malta. The ultimate expression of the art will take form of Botta u Risposta III, Malta's most recognized rap battle event on July 14th at the Garage in Zebbug.
Rap and Maltese society
Rap is becoming more important in Maltese society. There is a visible increase in the amount of hip-hop artists, producers and events on the island. The logical progression of this scene is towards rap battles. They present moments for local talent to come and dish out their best for all to hear – and certainly for all to challenge.
Botta u Risposta, is a recognised Maltese rap promotion that is back for the third edition, this time with a truly Maltese rap tournament.
"Botta u risposta" (loosely meaning verse and response) in the Maltese language refers to taking a verbal jab followed up with a sly comeback. Mix typical Maltese wordplay with a bit of aggression and you're in for one hell of a battle.
The tagline of the promo video is "Ghal kull daqqa hawn mitt rima". This translates to "for every beat there are a hundred rhymes". This is a twist from another Maltese expression "Ghall kull ghadma mitt kelb," meaning "for every bone there are a hundred dogs". It refers to the constant competition for resources in life and the need to be cunning and crafty.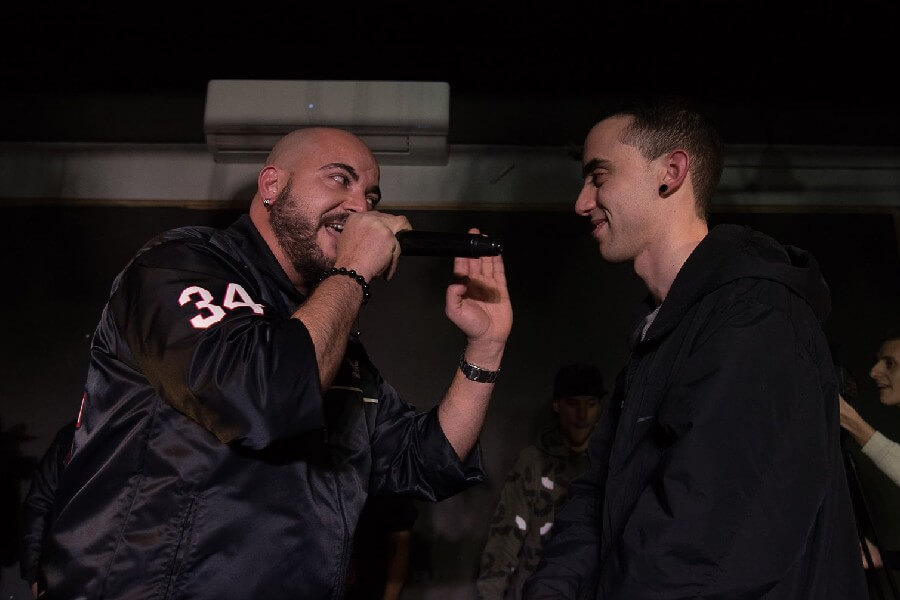 Rap for Maltese and English speakers
Let the real interpretation be made by a selection of Malta's finest. Come see the best rhymes and verses of Kalakku, Digby, RG, Lapes and Jay Tee on July 14.
For those who don't understand Maltese there will also be two showcase rappers Fattima Mahdi and REA, who both wowed the crowd at Rock the South this year, showing what they are truly made of. Host DJ will be DJ MAC.
Check out the promo video here – with a keen ear there is some definite appreciation for the rhymes these guys deal out, regardless whether you speak Maltese or not.
The rap battle of the summer is to be held at the Garage in Zebbug, right above the Sofra Kebab along the Mdina road.
Buy your tickets in advance here
Images courtesy of Botta u Risposta & Jonathan Brincat