18 Mar

Rave Stories: Bristol, Clubbing Before the Crisis

"Take advantage of it now, while you are young, and suffer all you can, because these things don't last your whole life."
― Gabriel García Márquez, Love in the Time of Cholera

The city wasn't paralysed, Cheltenham races were on. People in Bristol were up for a party, I had booked the weekend off work due to Luc's visit and we were meant to be going to see DJ Marky and Calibre at the Marble Factory, an event organised by The Blast.

The plan was to take Luc on a bass tour of Bristol going to iconic music venues and areas of the city where sound system culture is more prominent. Unfortunately, Luc got quarantined in Malta.

The Prime Minister announced that Britain was not going on a lockdown, mass gatherings were still going ahead and the general attitude was to continue activities as normal with precautions. Bristol at that point had just three confirmed coronavirus cases.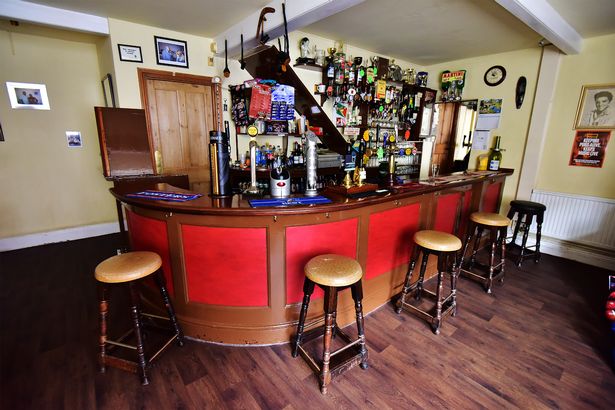 So on the Friday to honour Luc's absence, we went out with a friend for reggae at the Beaufort pub in Montpelier, an area of the city with strong Caribbean culture and tradition. The historic pub certainly gives some character to the neighbourhood as it's been run by a Jamaican family since the 80's.
There was a guy on the dance floor wearing a Corona t-shirt. I smiled at him with thumbs up to show my appreciation. Being Mexican, I had to.
One thing to point out is that the coronavirus knock on effect is a threat for some businesses, like small pubs, for instance. The Beaufort had been at risk of closing recently and it is difficult to maintain given the landlady Patsy, who has been running the place since her husband passed, previously asked for support from the community to keep it alive. It was a lovely night and was glad to be there, pure reggae vibes from DJ Foxy.
On Saturday I went out for a friend's birthday meal. At first, the city centre didn't seem any different, up until when we went to a venue for a drink where the bar staff mentioned it had been very quiet all night. I made an invitation to Tubbs (birthday boy) to go clubbing with me, he had never been to the Marble Factory – in fact, he had never been to a drum and bass night. It was my absolute honour and pleasure to be the one taking him for the first time.
There was something really lovely and special about witnessing someone's first DnB club experience, the excitement of getting to the venue, interacting with queue buddies, friendly and cool, getting searched on entry, ID, ticket scan and issues getting resolved nicely.
The place was packed, the show was on full swing, there had been amendments to the line-up. Due to travel restrictions, Calibre was unable to make it to the UK, however they added Skeptical to the line-up.
The sound was well balanced and quite pleasant. Given the excitement of the moment I didn't wear earplugs. To be honest I don't recommend anyone to go clubbing without earplugs – I damaged my ears beyond repair on my early rave days in my teens and later on with sound system. It is extremely rare for me these days to attend music events without them, so I irresponsibly and delightfully enjoyed the rawness of the unprotected DnB sound.
The place was kind of magical. There was an atmosphere – the usual DnB high energy – but pumped up with the exclusivity of the moment, being perhaps the last big night until further notice. Punters were partying like there was no tomorrow, celebrating what felt like the last of many nights of freedom to gather in mass, before a potential isolating period, trying hard not to panic, to just keep dancing.
We grabbed a few drinks, went out for a smoke, we bumped into our queue buddies/new friends, Tubbs was enjoying himself a lot, he loved Skeptical, DJ Marky was on form and the crowd too.
Time evaporated, before we knew it the night was coming to an end, we walked back to town starring at the empty-looking city. We have a conversation about music, to be precise about Pink Floyd and the psychedelic music era. We decided to play the Dark Side of the Moon album, singing loudly walking by the canal 'Us… and them, and after all… we're only ordinary men'. We parted ways thanking each other for the wonderful moment in times of crisis, because time is the master and can be a disaster.
This weekend has been about personal reflection on the potential effects of a health crisis in my immediate music scene and impact in the nightlife economy: to observe how our system can be fragile as paper, how illness can take over when we may not have a cure.
We must notice that nothing can take away our purest creative expressions: dancing, singing, making music, painting, writing. We humans have a gift to hold tight.
Every generation faces challenges – underground culture is a result of those challenges, a beautiful product of hard times, expression of urban history, a political statement of freedom, a tribal mark to define a culture of acceptance and a coping mechanism for social sickness.
Clubbers – keep strong and listen to advice from the health department. If we face isolation and a possibly negative economic result, we must find a way to support each other and unite.
And if they say we can't meet anytime soon, I'll see you on the dark side of the moon.
Images courtesy of: Dan Regan & Itzel Rodriguez