Argentian, Brazilian funk DJ and producer Santi Requelme from the state of Cordoba is set to land in Malta to play our much-anticipated Summer event SWEAT
New rhythms from the Brazilian funk world
This guy is far from home and ready to bring you the beats of his homeland; or a variation of it.
Growing up playing in rock bands in high school, he soon discovered his talent – and interest – in mixing and producing music. Local clubs, local rhythms, a local boy.
Until he moved to Brazil, hitting the clubs with his unique combination of rhythms and beats. We've met the guy and will tell you why he's exactly the right fit for what's coming. up this Saturday 29 June at SWEAT.
You came at the right point in time, SWEAT is kicking off and we're excited to have you.
I am very anxious to be in Malta, and at the same time interested in what SWEAT is going to be, my first time in Europe after all.
Tell me a little bit about your music. What is it and if you can, let me know what you think is unique about it.
For the last few years I've been experimenting with new rhythms, non-commercial remix sounds, that people do not always know, but they move with every beat that comes from the speakers.
For example, today in Brazil "moombahton" and non-commercial funk are rhythms that are growing fast and today people enjoy a lot of those parties.
Brazilian funk top 3
Tell me your process, what do you do to "write" a track? Or a set, for that matter.
I'll be honest, I almost never have a tracklist 100% armed, most of the time I only read the audience, I see how they react and I'm flowing with the music so to speak.
When you've finished your set do you join the crowd, or go home.
The truth is that I like to be like something we call SIEMPRE ARRIBA (always up) and end up with the audience. I really enjoy watching people dance, seeing them happy makes me feel insanely good.
What kind of artists can I listen to, to ease myself into the realm of Brazilian funk music?
It's difficult to select if I'm honest, the field is giant and there are artists who are not very well known but have incredible tracks, where they kinda stand out of the typical sounds you'd expect.
Beats of the electronic music that we used to hear, some of my favorites in this field and what I really like are for example Tropkillaz, Leo Justi, Tomcio. Although they have their own style of Brazilian funk.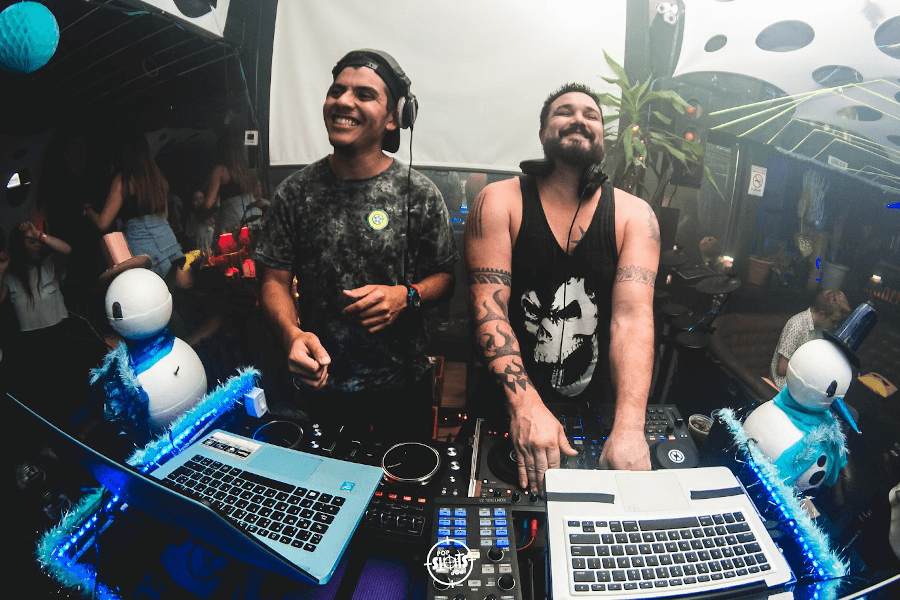 Want to see Santi Live?
What's your daily summer routine – if you had the choice – how would your perfect summer day look like?
I grew up on Brazilian beaches, I like to get up early for a surf session, eat a good barbecue and play at the sunset beach parties… I don't need anything else!
We think that Santi is definitely a force to consider, be sure to check him out onstage – on the 29th of June, should you have forgotten.
Sani Socials
Event Details