Support GAZED and their "Plastic Is Not Fantastic" fundraiser to save the environment and support artists. We've interviewed Joanna, Magdalena and Praga – the Malta-based Polish trifecta – to find out why donating to their cause is so important.
#PLASTICISNOTFANTASTIC
GAZED – the new brand in Malta selling only organic and fair-trade clothing.
GAZED is set to become the way forward for sustainable clothing design that you actually want to wear. Using a state of the art digital printer they reduce cartridge waste with bottled ink.
When Joanna, Magdalena and Praga met in Valletta, they were working at three different restaurants on the same corner of Strait Street.
Little did they know that all three would move in together. Then they would pool their talents towards an avant-garde startup with a wholesome objective: change the face of the fashion industry, promote eco-friendly lifestyle and support designers internationally.
WHAT DO YOU MEAN THERE'S PLASTIC IN MY T-SHIRT?
Yes, plastic commonly has used in fabrics and clothing. Coming from the GAZED website: "The textile industry is the second biggest polluter on the planet".
The girls have done their fair share of homework. Most of the clothing we wear does not decompose as it contains plastic fibres such as polyester and nylon.
Not only does it hang around the environment for over 100 years, it is also bad for your skin. Instead of letting it breathe, it traps sweat on your body.
Thus, PLASTIC IS NOT FANTASTIC was born. It was a GAZED campaign to raise awareness of plastic pollution in our environment and the fashion industry.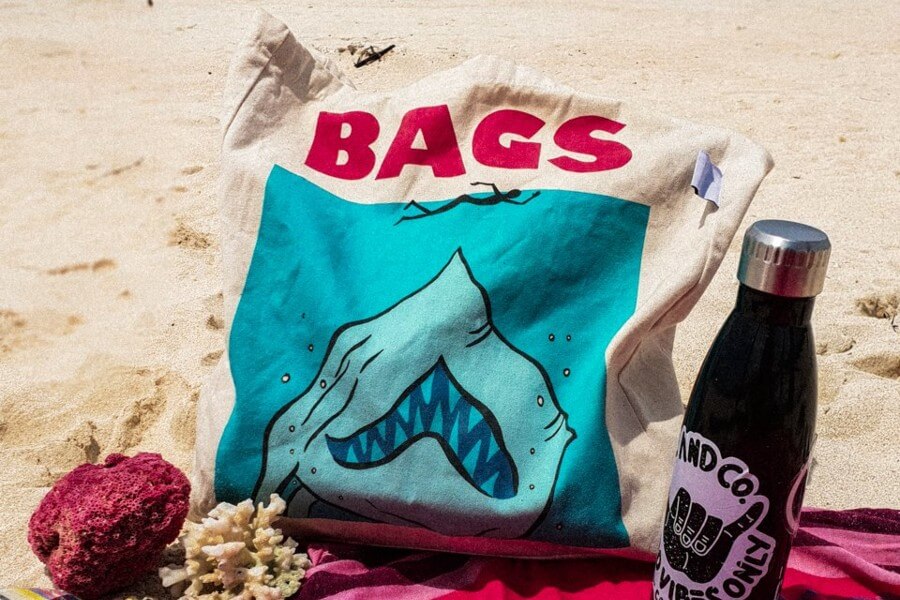 How to be sustainably fashionable with GAZED?
Why wear sustainable clothing if it doesn't look good? GAZED currently has six local and international designers working with them.
"You see on one side, the expensive non-sustainable designer clothes, and on the other end, the organic, fair trade (repetitive) hippie-style clothing. GAZED is the middle ground".
GAZED has tattoo artists, graphic designers and illustrators on their side, and they are always looking for more collaborators.
"We are open to bringing on designers on board – we want the designer to earn from every product sold".
The mantra of the company is to offer a platform for artists and to provide commission for every piece of textile sold featuring their designs.
They are currently working with Lisa Falzon, who is known for her intergalactic underground style.
DONATE AND GET YOUR TOTE BAG HERE ON ZAAR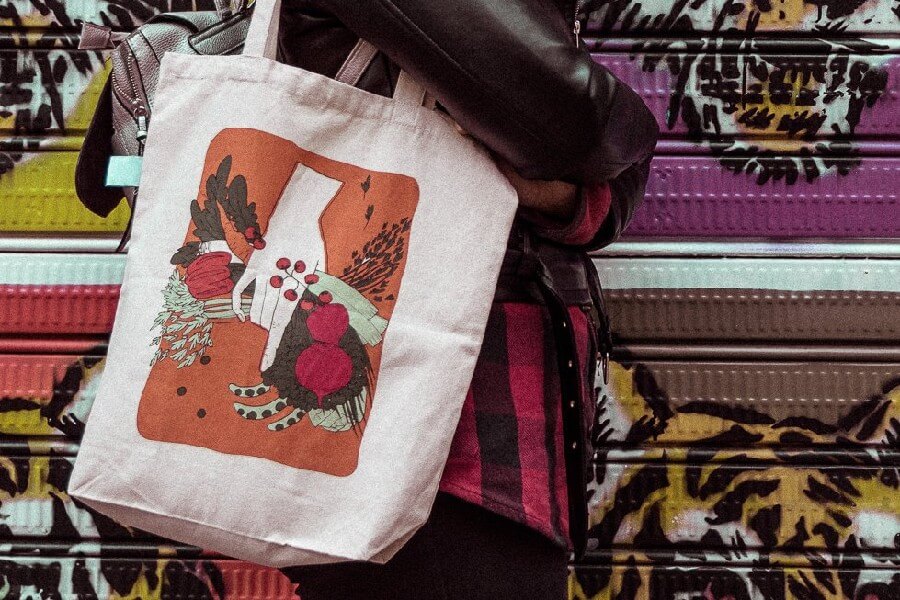 There's a GAZED fundraiser – what's the deal?
Donate €25 and secure your own designed tote bag!
The money the girls are seeking will go towards the launch and all the expenses involved in printing the first order on their brand-spanking new printer.
Yes, they are taking production into their own hands and will have a state of the art printer here in Malta.
Instead of supporting mass production, why not buy clothing that lasts from a company that's looking out for our planet?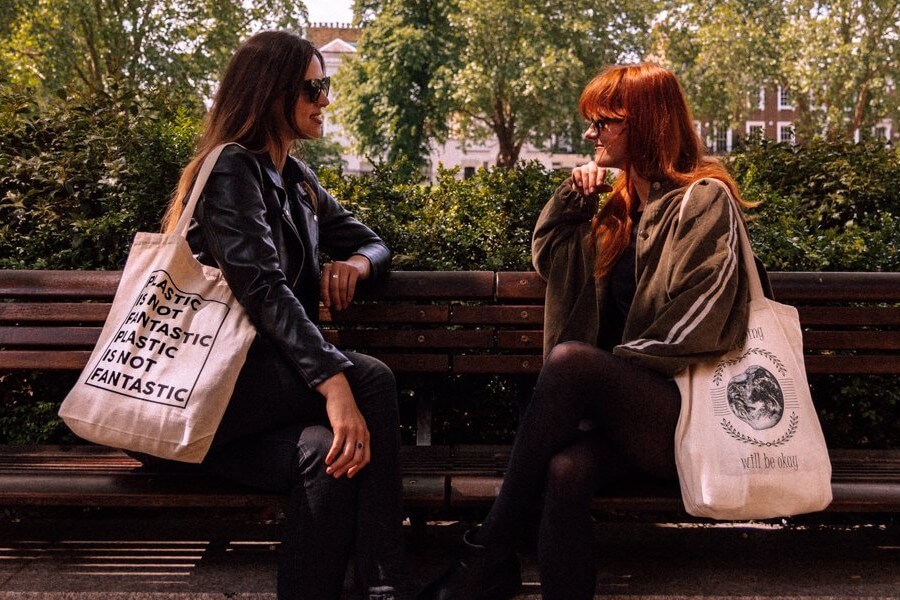 How does it feel to be part of the change?
"It feels amazing" says Praga, "we are glad to be pushing the situation in Malta in the right direction and a model for other companies to become sustainable".
"You need to have passion in this industry if you want to make it – otherwise you will sink under the pressure with nothing to keep you above the water" chimes in Magdalena.
Jo adds, "a landmark moment would be to own our own factory in textile producing countries that offers a fair wage to local workers – we want to take fair trade into our own hands".
GAZED have also partnered up with Żibel an NGO that organizes beach cleanups around Malta. Catch them at their next clothing swap on October 5th to promote the sustainable reuse of clothing.
DONATE AND GET YOUR TOTE BAG HERE ON ZAAR