Hallucinogens have been used for thousands of years, and today we live in a time when you can go to a psychedelic conference and (legally) get involved in the practice, science and market of these amazing substances.
That's why we've chosen six psychedelic conferences from around the globe to shift your perspectives and widen your horizons.
What do you mean by "psychedelic conference"?
Psychedelic conferences are events where people can come to learn from one another about the world of hallucinogens and what they can do for our society. Speakers from different backgrounds can be present such as researchers, scientists, professionals in the medical field, experienced users and more.
You can attend talks, debates, panels, workshops all a part of the conference's program. All of these activities help you delve into the future of psychedelics and network with other individuals with similar mind sets.
Why attend a psychedelic conference in 2023?
Almost three years from the start of the pandemic and the world feels ready to kick the uncertainty and look forward to a fruitful future. A future filled with more or less war, more opportunity and now – psychedelics!
Psychedelic conferences are a forum of communication and discussion regarding the way forward for these hallucinogens to be introduced safely into our society. These intersections include art, clinical, and self-reflective components. Conferences are the perfect opportunity for communities to learn and educate each other on what the future may look like through the introduction of such substances.
Attending such events allows you to expand your field of expertise and gives you the opportunity to talk to experts one-on-one about what they are working on and how you might be able to involve yourself. It's the perfect way to get your name and face out in the industry with the ones who are already in it.
Who attends these types of events?
You will find a plethora of interesting individuals attending psychedelic conferences, including professionals looking to make connections and network.
Retailers and investors are also present at these events, with opportunities to do business, pitch their products and seek or provide investments for projects. This is also a perfect place for businesses to recruit individuals who are interested in working within the field.
You will have the opportunity to speak with professionals, practitioners, scientists, educators, consumers, and enthusiasts interested in hearing and sharing ideas that may change the psychedelic world as we know it.
1. Cannadelic Miami, an immersive world into cannabis and psychedelics
When: February 2-4 2023
Where: Miami, USA
Cannadelic Miami is a conference that gives an immersive experience into the world of cannabis and psychedelics. It has grown into a very popular go-to conference in the states.
This specific psychedelic conference drew in 8,000 attendees in their very first public event, along with being the first ever hybrid cannabis and psychedelic conference in 2022. Three days of influential speakers, and markets where you can buy legal cannabis, hemp and psychedelic products.
The conference is designed to have an expo and trade show set up, allowing efficient industry deal making available. Cannadelic Miami is the perfect place to learn, network, discuss, and attend workshops. Those attending can also experience and enjoy sound healing lounges, after party celebrations, recruitments, investments, visionary art galleries, and so much more.
Choose to spend the beginning of the year in Miami shifting your perspective and learning about the potential of psychedelics and cannabis in a new world where hallucinogens and cannabis products take control of the medical, social, and cultural fields.
2. Convergence, a psychedelic conference combining culture and science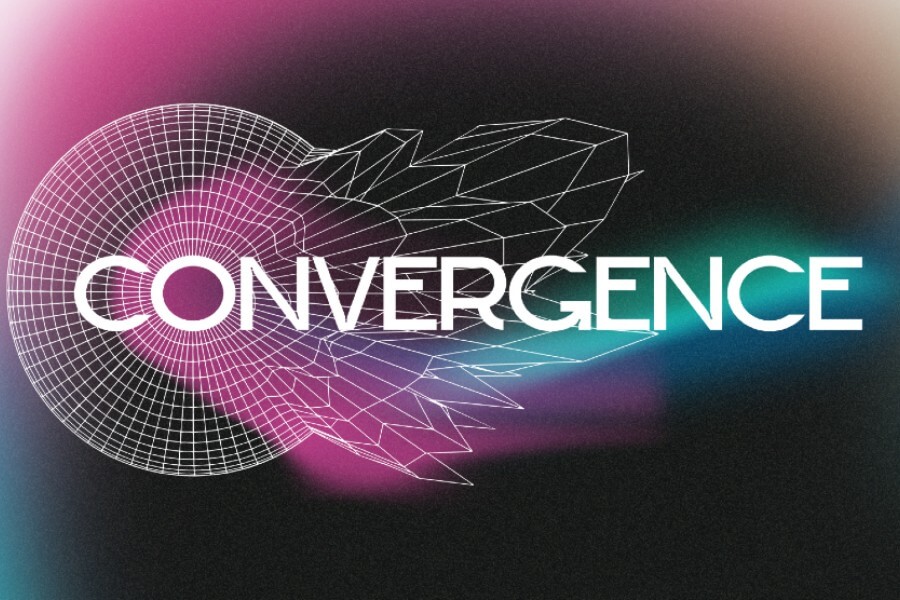 When: March 30 – April 2, 2023
Where: Los Angeles, USA
Convergence was created by Psychedelics Today, a leading media platform that follows current psychedelic research and discussions.
This psychedelic conference is aimed at creating an innovative space where brands, experts, artists and others can come together and create a life changing scene immersed in art, culture and community.
Like-minded individuals are encouraged to discuss, network, and learn together to share knowledge and ideas for a potential future of a culture intertwined with the possibilities of safe psychedelic use. The days are split carefully to create a motivating and creative space for all those involved.
Weekdays are allocated to business, students, and investors to discuss, share and ask is an important part of the conference to allow networking and opportunities to present themselves. The weekend is dedicated to creating a community space of artists, enthusiasts, and all those wanting to be part of a psychedelic culture. Here workshops, and scientific exploration take place.
Lastly, every night of the conference has concerts and a nightlife plan set up to allow everyone involved to enjoy live productions and decompress through art and music.
3. Science of Psychedelics & Spiritual Medicine, shifting the perspective of hallucinogens of the future
When : April 28 – 30, 2023
Where : Phoenix, USA
Science of Psychedelics & Spiritual Medicine is a conference aimed to shift the perspective and culture of psychedelics to a healthier outcome. This is done through immersive talks and discussions revolving around science and culture.
The chosen speakers are a panel of passionate and dedicated experts who aim to share knowledge and have open conversations regarding the perception and reality of such substances. This specific conference focuses on the scientific research on these hallucinogens and the way that legalization of certain substances has begun to shift the discourse amongst communities.
If you are looking to network with experts in the field and learn both about the history and the future of these hallucinogens, this is the conference for you. It's a space that allows individuals to ask, contemplate, learn, and discuss while meeting other intellectuals with similar views and perspectives.
4. Psychedelic Science, be part of the breakthrough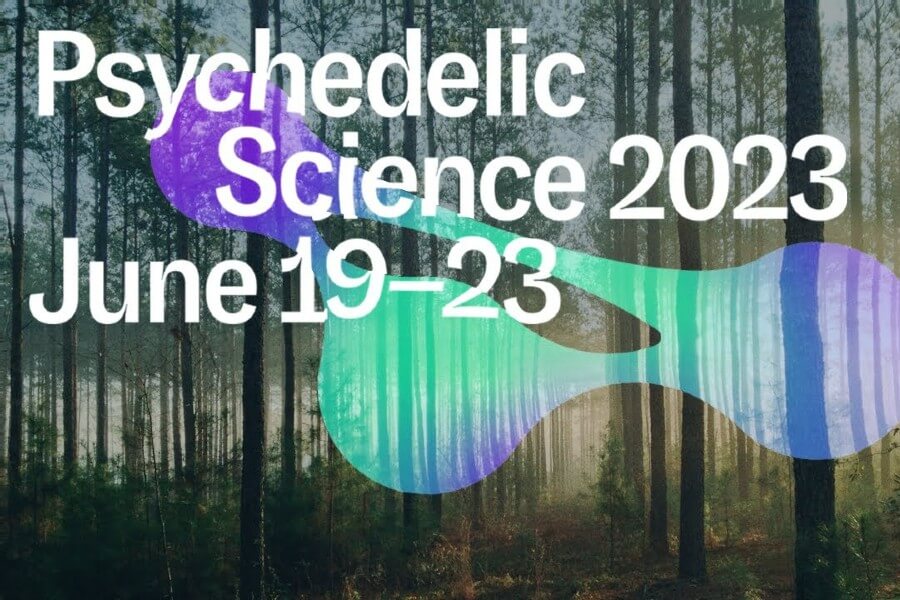 When: June 19-23, 2023
Where: Denver, USA
Psychedelic Science has grown into one of the largest psychedelic gatherings in history, combining 5 days of conference talks and events, and 4 days of community spaces. Multiple workshops are offered to be able to dive into the scientific world of psychedelics through various categories.
The days are split up accordingly to be able to explore a multitude of topics done through community programming. The agenda includes workshops, dinners honoring special guests, therapy sessions, spiritual development talks, talks, discussions, breathwork, and much more.
You can expect to be part of revolutionary talks revolving around new drugs and diagnoses, religious links to hallucinogens, cultural perspectives, and many other open-minded discussions about the way forward. A community formed through such a conference will be highly beneficial to those wanting to expand their knowledge, work in the field, or just want to form part of a psychedelic community.
5. Psych Symposium, shaping the future of psychedelic healthcare
When: July 6, 2023
Where: London, UK
Psych Symposium is a unique conference aimed to discuss and discover the potential future of healthcare through psychedelics. The main focus is discuss clinical trials among experts and knowledgeable researchers, bridging psychedelic medicines with healthcare.
The panel of speakers will be presenting research and findings regarding this topic while opening the floor to discussions, debates, and questions. This allows a community of enthusiasts to come together and gain and share knowledge amongst each other.
Through this conference they hope to gain an improving system of access to psychedelics in relation to both mental and physical health needs. The social, economic, and financial benefits will also be a part of discussion, revealing opportunities and milestones that can be reached in the near future.
6. Insight, bridging therapy, research and society
When : August 31 – September 3
Where : Berlin, Germany
Insight Conference 2023 has curated a program for all attendees that is improved from their last Insight conference in 2021. New multilingual conference tracks will take place to cater to people with different backgrounds, along with therapy sessions, research analysis, and social advantages of such studies.
You will be able to chime in to a number of very interesting talks discussing both past and ongoing studies. They have invited a number of professionals such as psychotherapists, researchers, those in the psychedelic industry, and more. They will be holding discussions and panels to review what a world with safe use of hallucinogens could mean to the world and its population.
This conference is held by MIND Foundation who conduct psychedelic research, educate those around them, work with other professionals and communities, translate scientific findings to different languages, and encourage communities to network and build a communal space which is open-minded and safe.
Are you interested in psychedelic culture?
Check out Psilosin, psy-trance producer & DJ.