What's worse than waking up with a splitting headache, wondering what on earth possessed you to down that last shot? Let's face it, we've all been there.
Lucky for you, we've discovered the 17 best hangover foods from around the globe that will leave you feeling like a new (and less regretful) person.
1. Full English breakfast, one of the ultimate hangover foods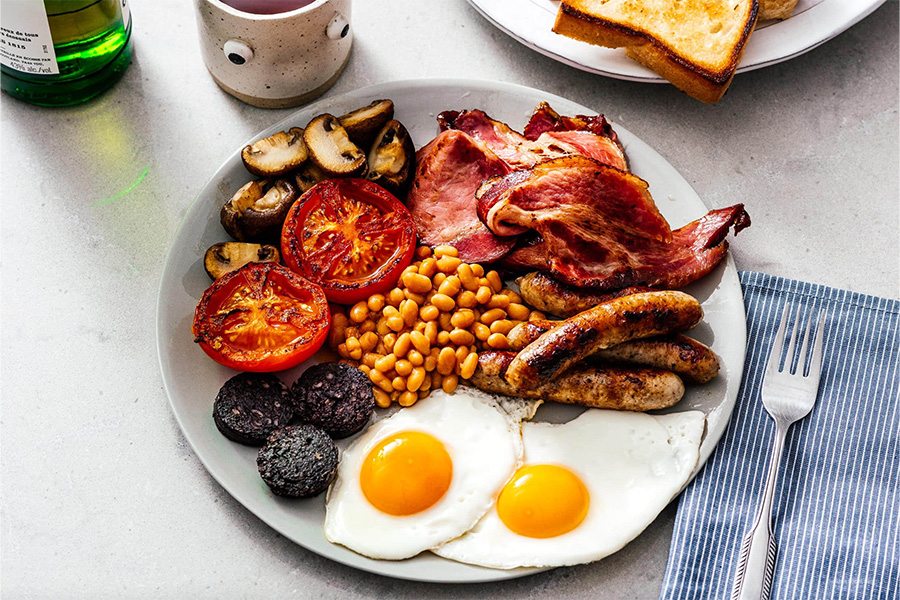 When it comes to hangover foods, the UK's full English breakfast is a heavyweight champion.
The full English breakfast is a popular choice for curing hangovers due to its protein, carb, and fat content. It includes eggs, bacon, sausages, black pudding, baked beans, tomatoes, mushrooms, and toast.
Essentially, it consists of every possible breakfast item thrown onto one plate.
To make it a true hangover stopping English breakfast, throw a cup of PG Tips in there and you're sorted.
2. Poutine, Canada's hangover food secret weapon
When it comes to comfort food, Canada's got it down.
Poutine is a masterpiece of simplicity, with its three key ingredients – crispy fries, gravy, and cheese curds. It's a lot to take in (even on paper), but believe us, it does the trick.
Because nothing says "I regret everything" quite like a pile of carbs covered in gravy.
3. Breakfast burrito, a pick-me-up for those on the go
The breakfast burrito is a hangover staple for a reason.
It's an on-the-go meal with scrambled eggs, bacon or sausage, cheese, and sometimes potatoes. Plus, the protein from the eggs and bacon will give you the energy you need to get through the day, while the carbs in the tortilla will help absorb any lingering alcohol in your system.
It's the perfect hangover food that will leave you feeling full and satisfied, and ready to tackle the day.
However, we all tackle hangovers differently, so, if taking on the day is the last thing on your mind, but Netflix is, then hit the couch wrap yourself up in this giant burrito blanket and get your binge watching on.
4. Katerfrühstück, a traditional German hangover breakfast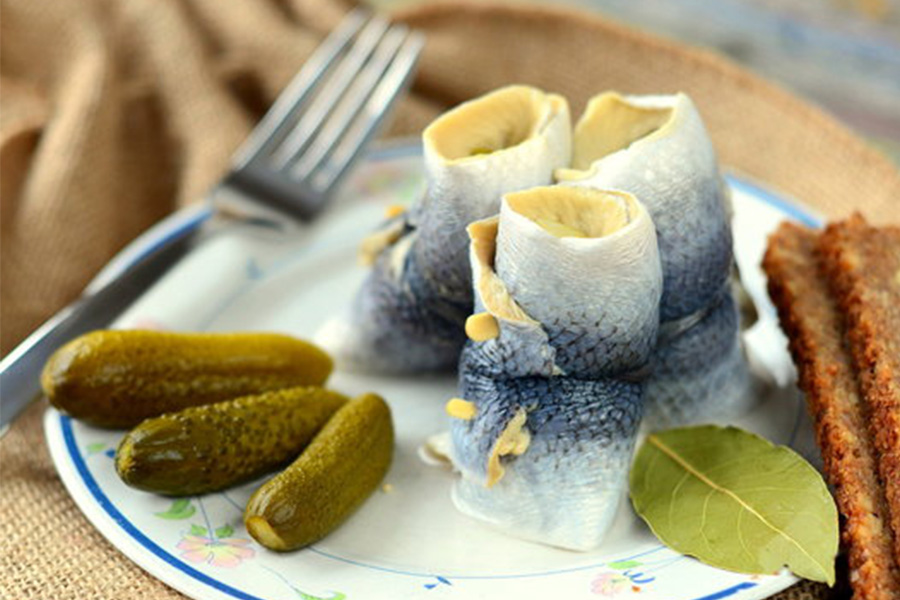 If you think a greasy breakfast is the only cure for a hangover, think again.
And that's where Katerfrühstück comes in – which literally translates to "hangover breakfast".
This traditional hangover dish includes marinated herring, bread, and pickles. It's not only delicious, but it also has all the right nutrients to help nurse you back to health.
It may not sound like much, but it's worth the try.
5. Khash, a bizarre yet a surprisingly effective hangover cure
When it comes to hangover foods, sometimes you have to be a little adventurous.
Take Khash, for example, the Armenian soup made with boiled cow's feet and other spices. It may sound a little odd, but who are we to judge?
It's not for the faint-hearted, but if you're willing to give it a try, it might just cure your hangover (or at least distract you from it).
6. Menudo, an iconic Mexican broth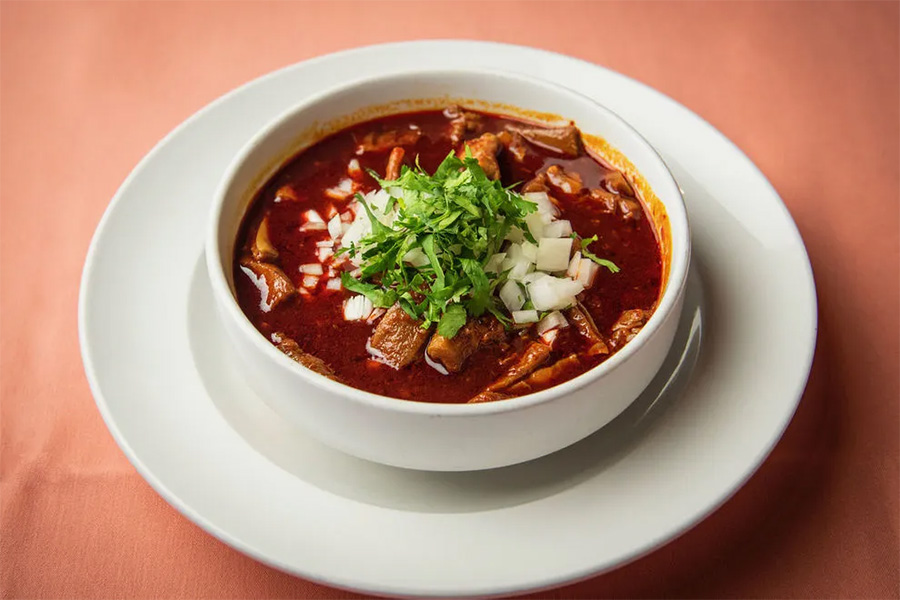 They say the best cure for a hangover is to sweat it out. And if that's the case, Menudo might just be the ultimate hangover food.
This spicy Mexican soup is made with tripe, hominy, and chilli peppers. And it will undoubtedly have you sweating out last night's tequila.
In areas of the United States with a significant Mexican population, you can find restaurants that feature menudo as a special on the weekend, with some believing that it cures hangovers.
We can't promise it will be for those who can't take the spice it might not be the most enjoyable experience of your life, but it's better than the alternative, i.e., feeling like death.
7. Ramen, the comforting and savoury Japanese noodle soup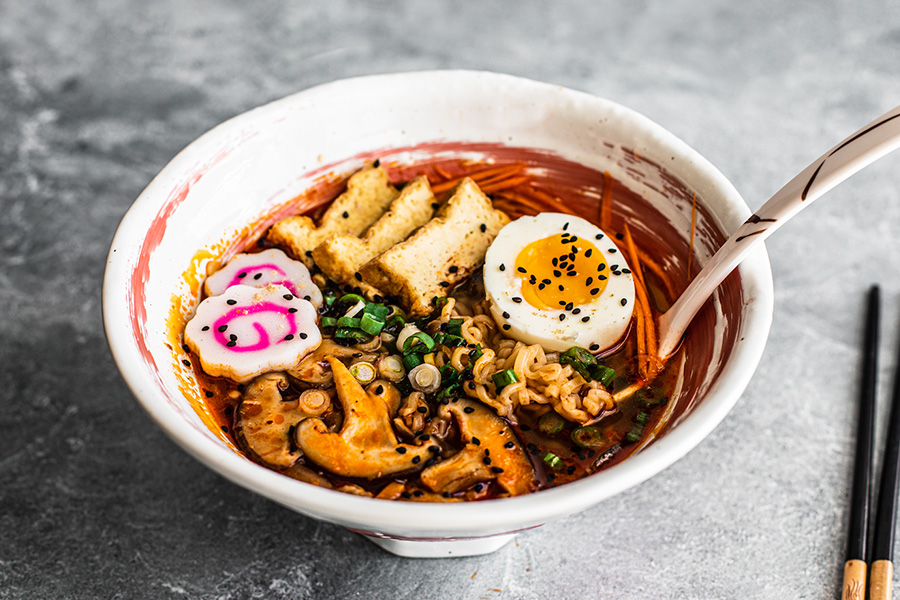 If you're looking for a comforting and hearty meal to cure your hangover blues, look no further than ramen – the Japanese noodle soup topped with meat, vegetables, and a soft-boiled egg.
Not only is it delicious, but the noodles, and protein will help to fill you up and replenish those lost nutrients from the previous night's debauchery.
It's like a warm hug from your mom, except it's from Japan and doesn't ask you about your life choices.
8. Bánh Mì, the sandwich savoir for hangovers everywhere
This simple yet satisfying Vietnamese sandwich is a perfect hangover food.
What more could you want than a baguette filled with meats, and pickled vegetables?
And let's not forget about the fresh cilantro and jalapenos, which add an extra burst of flavor and a much-needed dose of vitamins.
It's the perfect combination of sweet, sour, and salty all in one bite.
9. Feijoada, one of the Brazilian hangover foods that's a party in a bowl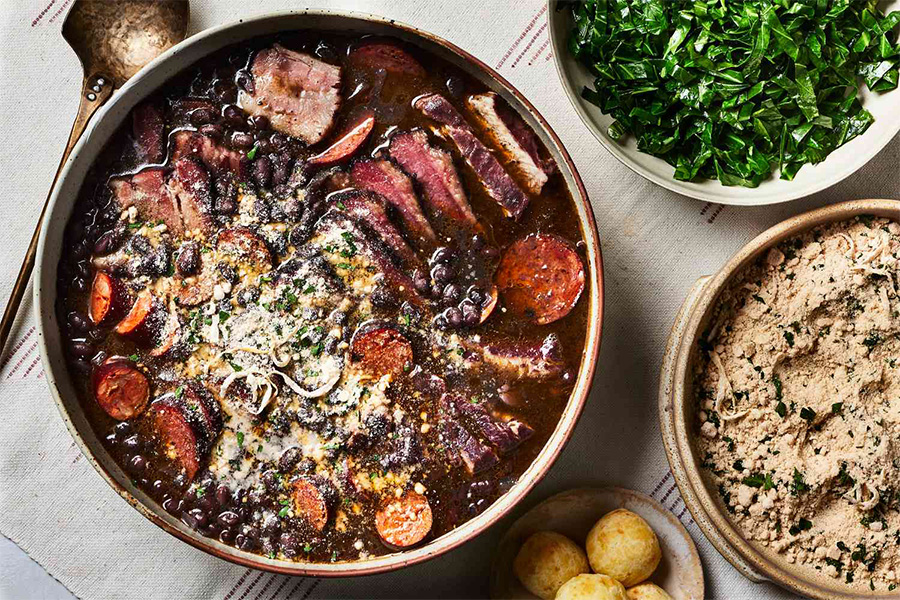 Make sure to loosen your belt before digging into this dish, because you're going to need all the room you can get.
Feijoada is a Brazilian stew packed with protein, iron, and other nutrients that your body will be craving after a night of boozing.
It is made with black beans, pork, and beef – it's like a party in your mouth, but without the headache and nausea.
10. Borscht, a Russian delight packed with nutrients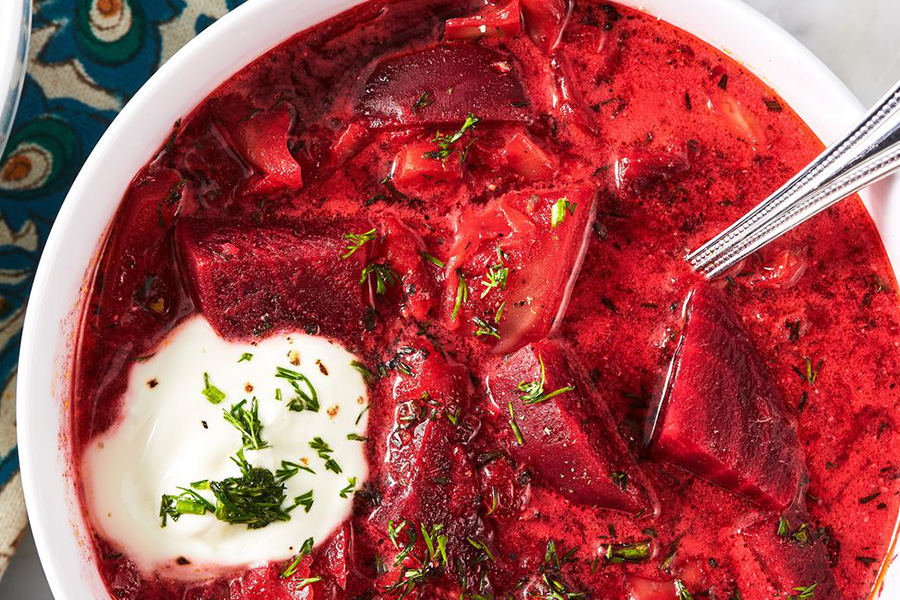 This soup is not only a delicious hangover cure, but it's also a great way to sneak some vegetables into your diet.
This vibrant and tangy soup is made with beets, cabbage, and potatoes. It's healthy, colorful, and it's sure to make you feel better about all the vodka you drank last night.
11. Chicken and waffles, the perfect combo of breakfast and dinner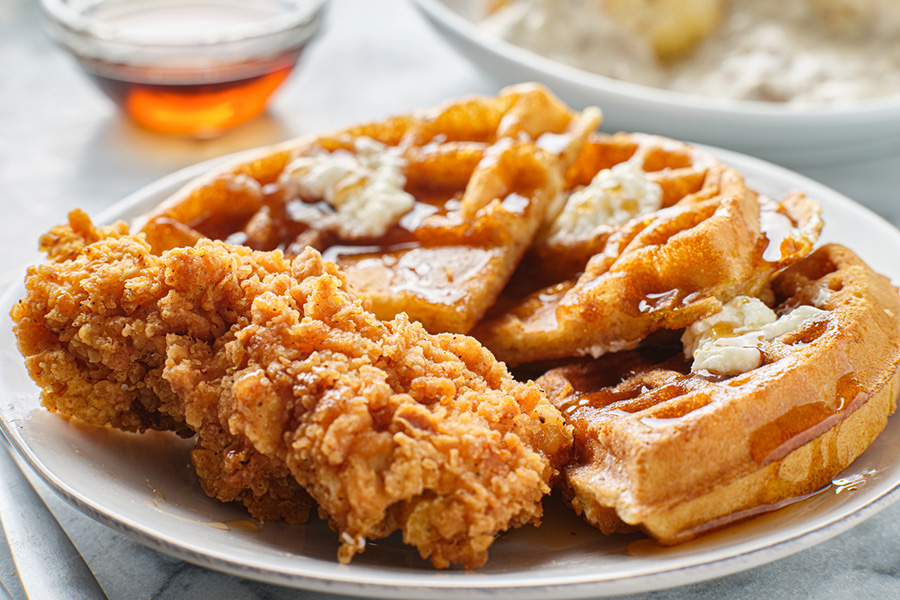 Imagine this: a crispy, juicy, golden-fried piece of chicken, paired with a fluffy, syrup-drizzled waffle.
It's the perfect hangover food to satisfy your hunger and soak up all that alcohol from last night's shenanigans.
So next time you wake up with a pounding headache and a stomach that feels like it's been through a hurricane, remember that there's a magical dish out there called chicken and waffles that can make it all better.
12. Empanadas, the perfect hangover bite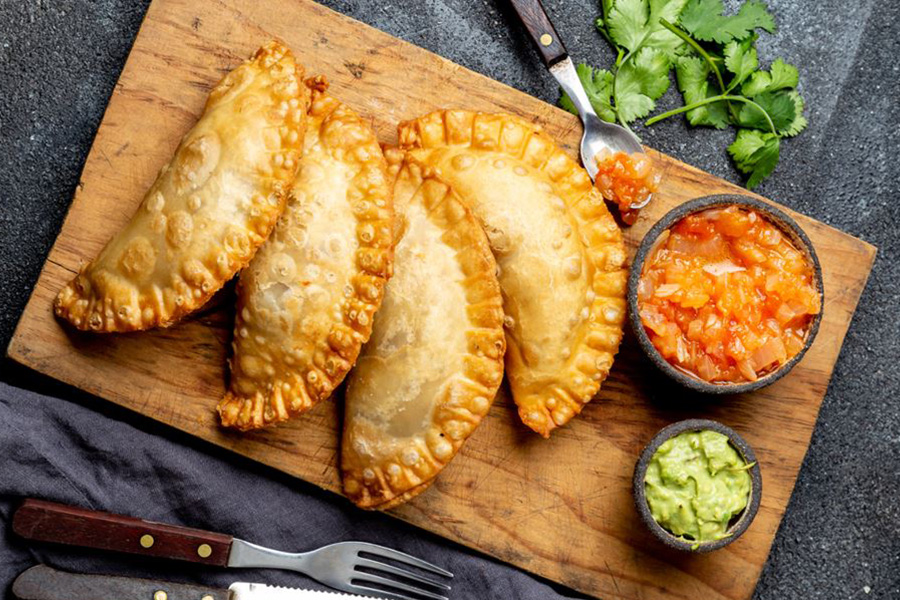 Empanadas are the handheld savior of the Latin America and Spanish hangover crowd.
This hangover food essentially includes a crispy, flaky pastry filled with an array of delicious fillings, like savoury meats, spicy veggies, or even sweet fruits.
But one thing is for sure – they're all loaded with flavor and will satisfy your hunger pangs, even if you can't bear the thought of sitting down for a proper meal.
13. Jerk chicken, one of the fiery and flavorful hangover foods from Jamaica
This iconic dish is known for its signature blend of spices, like allspice, thyme, scotch bonnet peppers, and garlic, that is rubbed into the chicken before it's grilled or smoked to juicy perfection.
However, the spicy heat can be intense, especially for those nursing a fragile hangover stomach.
But hey, no pain no gain, right?
14. Fried plantains, the MVP of hangover foods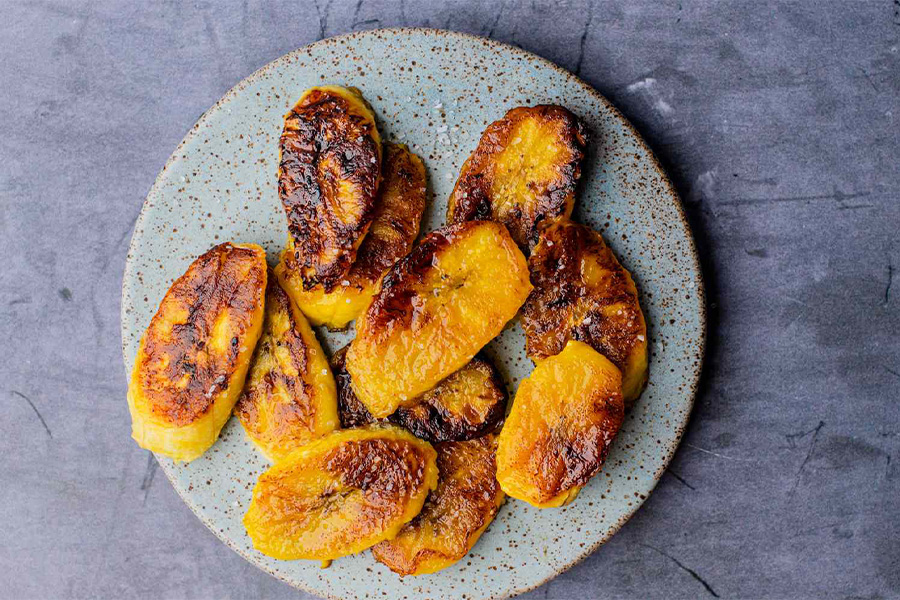 This dish is definitely a staple when it comes to hangover foods. They're easy to make, delicious, and packed with energy-boosting goodness.
Plantains are actually a type of banana, but not as sweet which makes them perfect for frying. When you slice them and toss them in a hot pan with some oil, magic happens. The plantains turn crispy on the outside and soft on the inside, with a natural sweetness that pairs well with salty or spicy toppings.
Just imagine waking up on a lazy Sunday morning with a killer hangover, and then biting into a warm and crispy plantain with some scrambled eggs and bacon. Suddenly, everything feels right in the world again.
15. Dim Sum, the gift that keeps on giving
If you haven't tried this Chinese delicacy yet, you're missing out on a hangover cure like no other.
From fluffy steamed buns filled with savory pork to fried shrimp dumplings, there's something for everyone in the world of Dim Sum. And let's not forget the endless pots of steaming hot tea to wash it all down.
In short, the next time you wake up feeling like a zombie, don't reach for the aspirin – head to your nearest Dim Sum spot instead. Your taste buds (and your soul) will thank you.
16. Matzo Ball Soup, a Jewish penicillin that'll heal your mind, body, and soul
The Matzo Ball Soup is a classic Jewish hangover remedy that's been soothing the minds and bodies of the hungover for generations.
The soup is made with chicken broth, herbs, and fluffy matzo balls, and it's the perfect combination of comforting and nourishing.
The warm broth will hydrate and provide you with essential nutrients, while the matzo balls will give you a filling carb boost. The herbs in the soup are said to have healing properties that can help you calm your stomach and soothe your headache.
It's also easy to make and digest, making it a go-to hangover food for those who want a quick fix.
17. Falafel, one of the hangover foods that will revive your soul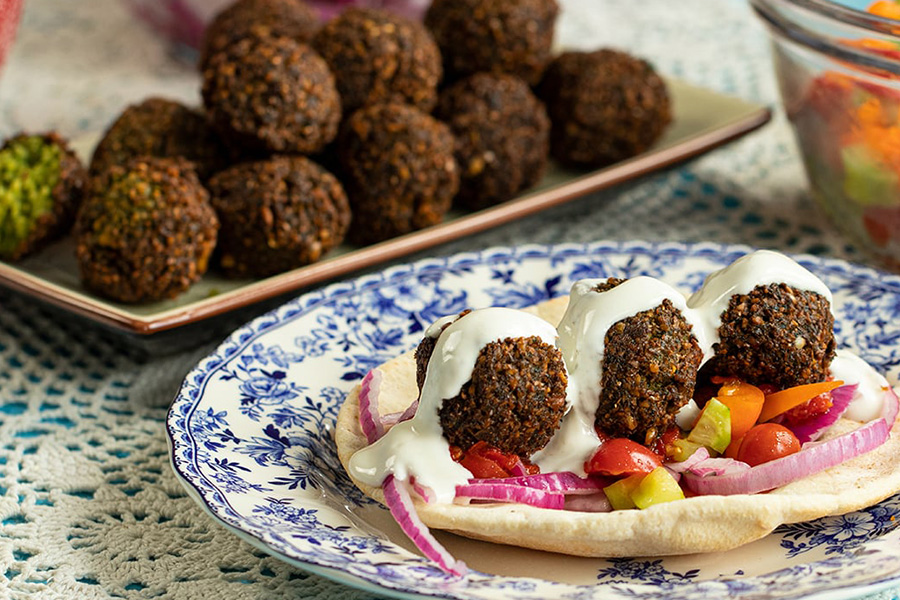 Feeling like a hot mess after a wild night out? Don't worry, falafel has got your back (or should we say stomach?).
Packed with protein and fiber, these little chickpea balls will have you feeling full and energized in no time. Plus, the savoury flavors and crispy texture are sure to satisfy your post-party cravings.
Partying in Beirut? This Middle Eastern dish will have you back on your feet in no time.
This article includes affiliate links & as Amazon Associates we earn from qualifying purchases.