There I was in Valletta waiting on the arrival of two contemporary artists from Germany. Music fills the air from the buskers that were blazing away just a short distance from me.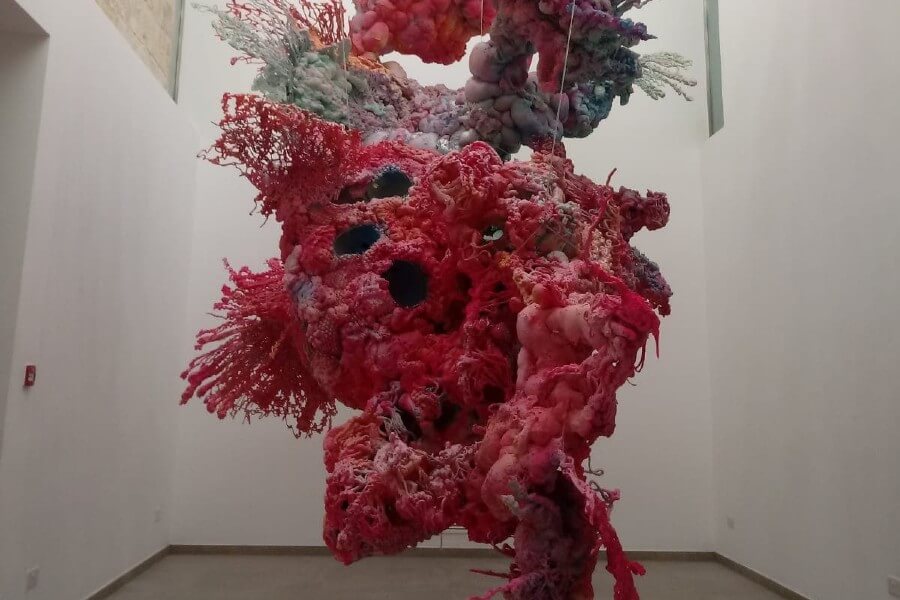 Contemporary Art in Valletta
I'm here at the Valletta Contemporary Art Gallery to meet the curator of Pristine Paradise: Occupied Objects. Nadine Baldow and her assistant and close friend of 15 years Josefine Lehner who have come from Germany and have been working side by side for the past week in Gozo to put together the exhibition.
Running from the 1st March to 5th April and starting off the gallery's 2019 calendar, Nadine tells me:
"The name and the materials used comes from everyday objects that humans dispose of, which have been occupied by fungus and are shown as alien-like sculptures".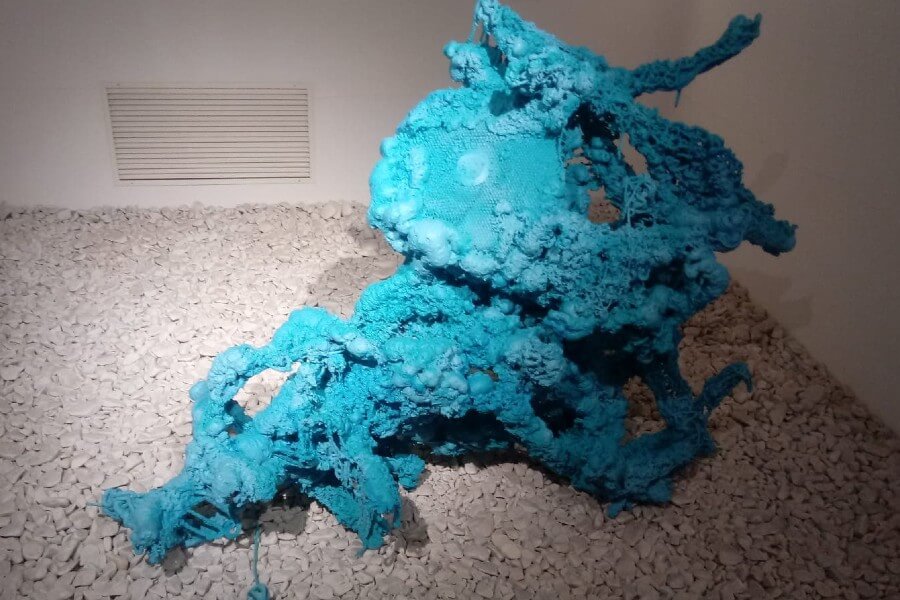 Feeling dwarfed
As I stand here among Nadine's sculptures I get that dwarfing feeling. The height of the sculptures — some standing at six meters — makes you question more about what we use and throw away. You can see very familiar objects inside each piece displayed. Basically, you can see evolvement from what ordinary people see these objects as.
I ask Nadine what reaction she's hoping to get from showcasing her art in Malta:
"I hope that I can make people think about the topics I draw my inspiration from. What is our relationship with nature, are we still a part of nature or are the surroundings that we are creating on the planet nature itself?"
"On my mission to expand my knowledge I've spent a lot of time within nature itself. Most notably I spent time on an abandoned island in Germany, which is now a nature reserve."
"It can only be worked but not lived on and even within the island itself there are no-go areas for humans due to the fragile ecosystem. This got me thinking that if I can't go into nature are we actually nature itself? Being in these environments gives me a lot of inspiration for my art and how it's evolving".
"Are we evolving from or into our own new nature? Maybe the objects that I have used such as fridges and the telephone are some kind of thought experiment where everything went wrong. When the phone lost the cable the cable got attached to the people."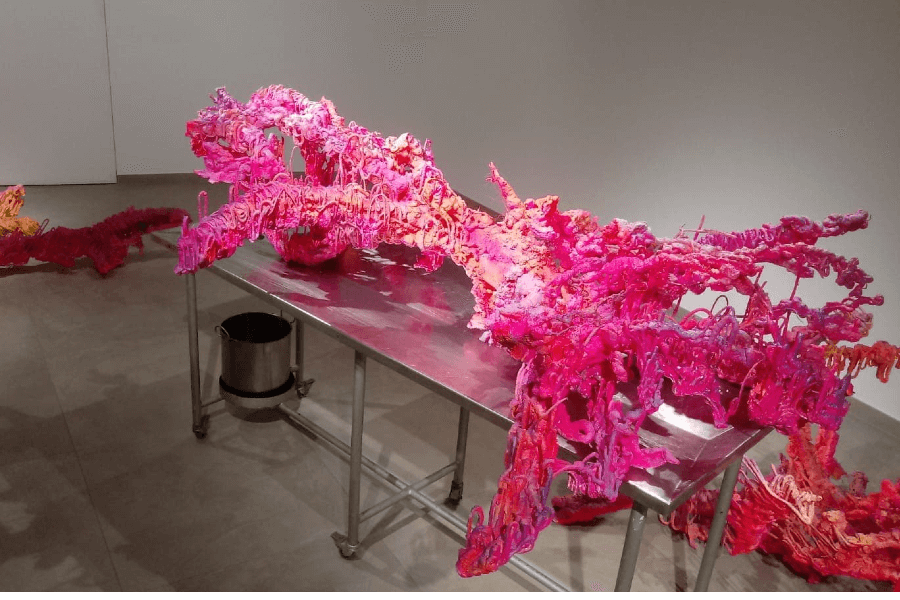 Organized chaos
"When I first started putting together the plans for this project I realized I was screwed as the vision was getting bigger and bigger. Then I thought about my long-time friend from school Josefine Lehner a metal founder of brass sculptures."
"She's now helping with this organized chaos. Myself and Nadina have worked on a number of projects together over the years."
Josefine tells us "There was a time in my life that I was unhappy and uninspired with my art. I was offered the chance to work with Nadine in her foundry and I haven't looked back since."
"On this project at times throughout the process, it has felt overwhelming for the both of us. It was mainly due to the size of the pieces and the number of materials needed to be sourced over a very short time and in a foreign country. Putting it all together has not been easy."
"However we both had a strong belief in the project and are very happy with the results at the end I'm sure that any visitors that come along to see the exhibition will feel the same and leave asking their own questions".
Where to find more contemporary art from Nadine
If you are interested in seeing more work and the evolvement of Nadine's work over her five weeks in Gozo you can follow her website.
Photography by Underground Sound