Psilosin is an Australian psy-trance producer and DJ based out of Melbourne. Discover his transformation from deep house to the world of psy.
Psilosin – keep an eye on him.
Meet Nic Bishop aka Psilosin. Staying true to his transformational name, he has evolved into a producer to watch in the Australian underground psychedelic trance scene.
We sit down with him in Melbourne as he prepares the release of his EP 'Voices In The Deep'.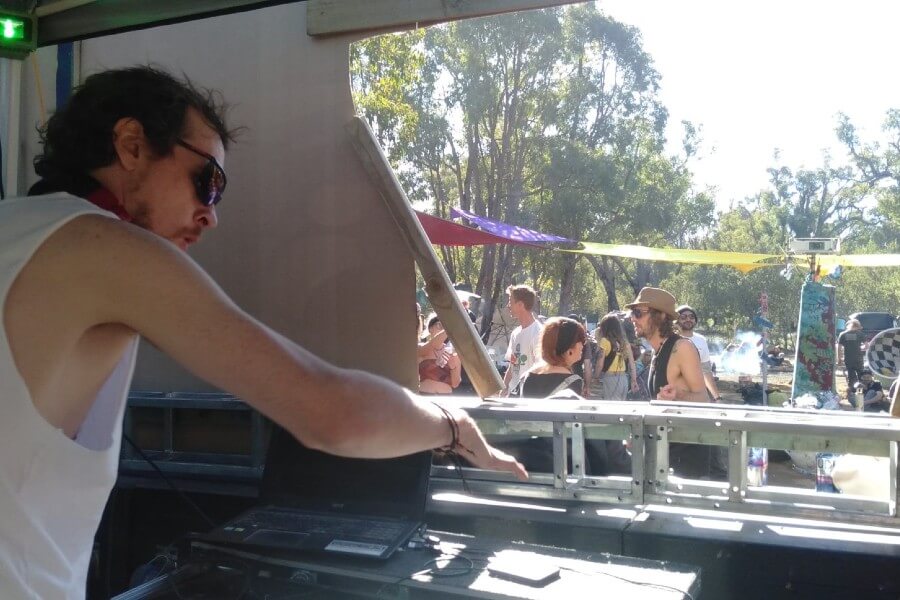 Psilosin origins
Thanks for joining us Nic we really appreciate your time, first of all what does Psilosin mean?
Thank you for having me. It's a play on words as psilocin is the active chemical in magic mushrooms. It is derived from psilocybin and is produced in the stomach during the digestive process.
Why is this type of name common in the psy-trance scene?
Because as artist's we aim to create a psychedelic experience purely through sound without the aid of illicit substances.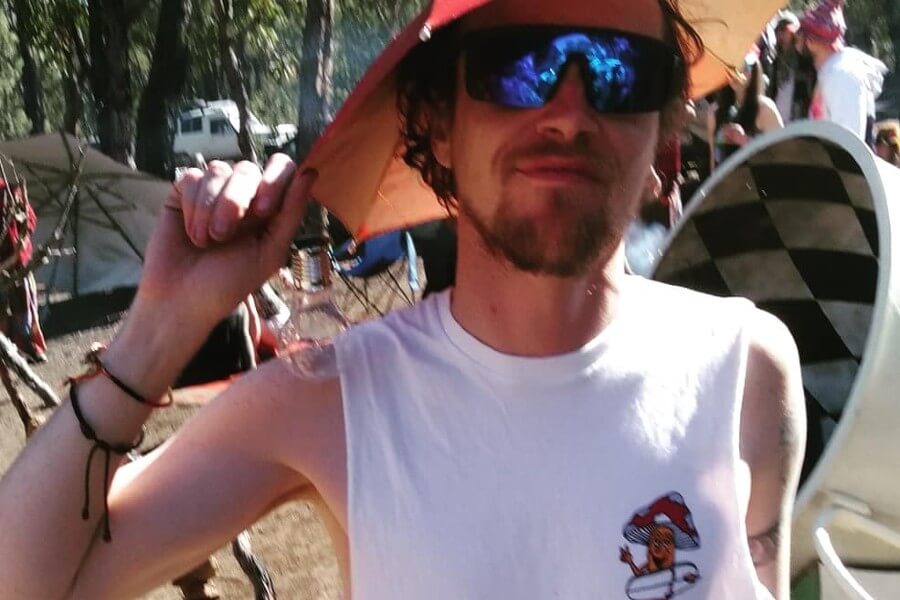 That first listen to psy-trance
How were you introduced to psy-trance and what was your first impression?
I was living in a share house in Geelong, having already been DJing deep house since 2013, I was blown away. Thinking 'what the fuck is this' and why haven't I been listening to it? I was impressed by the lack of commercial keys, it was deep and rolling, thought provoking and had high pitch sounds that weren't annoying.
How long have you been producing psy-trance and what have you released?
I started producing in 2016 using Ableton software on my laptop. I signed my first in 2018 to Geomagnetic Records. It was a surreal feeling and I am extremely proud of my accomplishment, to date I have 3 personal releases, I am also featured on 10 VA's, which I am extremely grateful for.
Do you prefer producing or DJ'ing?
Personally I prefer the production process, mostly because it's just me and my sound, once the track is completed and signed, the job is done.
Aussie psy-trance scene
What are the major strengths and weaknesses of the Australian psychedelic scene?
We are fortunate to have a very supportive community that breeds extremely high quality sound and artists. Our crowds are world renowned to be highly energetic and interactive which is fantastic!
We seem to have a limited genre fan base, here crowds prefer slower BPMs than in Europe. For example we don't have any Hi-Tech festivals and on occasion we over promise and under deliver.
What are you working on right now?
I have just completed my next EP 'Voices In The Deep' and I am preparing a remix for 'Perspective'.
Listen to Psilosin here
Psilosin Socials
Images courtesy of: Claudia Jasmin-Clement