Beef? Buffalo? Donkey? Sicilians will go to great lengths to free your mind of the daily grind and let you focus on what really matters in life: greasy, juicy, fattening, and unhindered late-night grub for a reasonable price.
Late night post party pork
Only a short walk away from Funky Monkey in Gzira, Penzalapanza (Italian for "thinking about the belly") is the name of an inconspicuous hotdog trailer propped up in the parking lot gas station across the street from Sphinx pastizzi.
Run by a Sicilian named Johnny, more than often supported by his wife, they bring fresh meat from Sicily and prepare it in an artesian style. Just one street down is Testaferrata, the infamously known as a red light street in Malta, locally giving the area a bad name.
Yet the area is not as run-down as people make it out to be. Do not heed the calls of that lady in the doorway, instead follow the voice of Cristian, who supports Johnny serving up really good food to the late-night crawlers, always wearing a smile.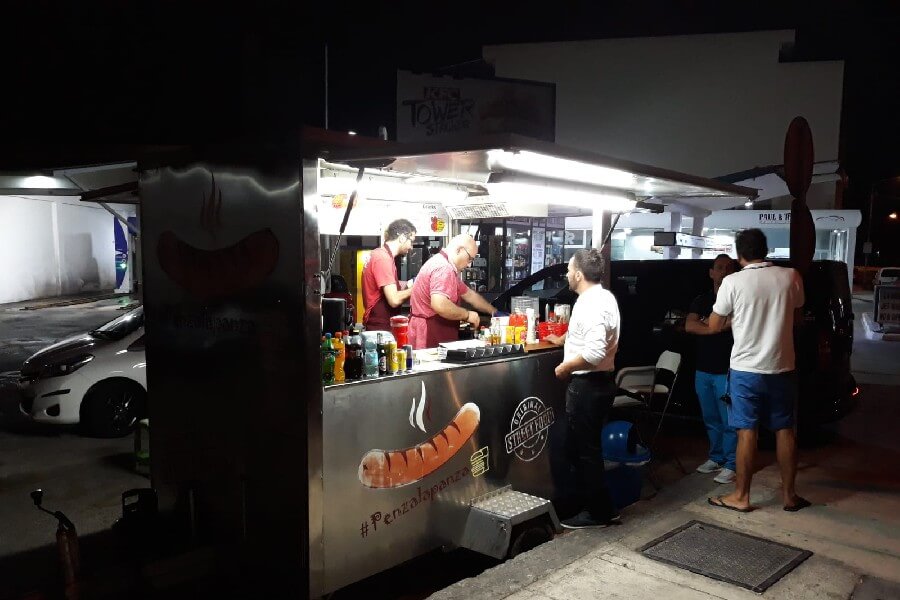 Vegans steer clear
Hotdogs and burgers of all types. Without hesitation, I would recommend that you say "yes" to the caramelized onions and "yes" to the seasoned olive oil. They generously drip onto the meat-packed bun, which is absorbed and consequently fried.
They even offer wild boar hotdogs depending on availability. Their selection depends on what they bring back on the boat from Sicily, but a surefire option is the Sfilacco Cavallo, a bun that is cored out and stuffed with horsemeat, onions, cheese, and olive oil.
All of that goes down really well with a beer and a chat with Cristian about people, places, and ideas. Cristian, also known by the name of Truthseeker, is a multi-genre DJ that is big on reggae – find him playing at the newly inducted Rocky Valley Garden. His little red Bluetooth speakers are always on, playing some bouncy tune.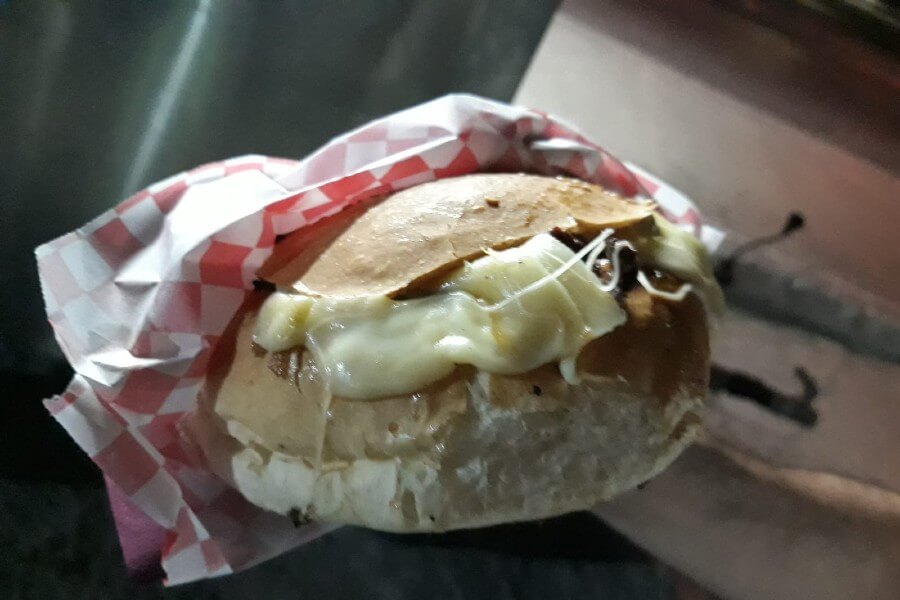 La Famiglia of the Night
Spend at least 10 minutes sitting in front of this van and witness the Sicilian community come out of the woodwork for their late-night food. Fratelli. Brothers in arms out of a fatigued economic situation at home, who have left looking for prosperity in Malta like so many others.
Penzalapanza is a favorite among the Sicilians living in Malta and Johnny & Cristian are glad to have company throughout the night until the early hours. The place is open until 4 AM most nights.
It is during these late-night hours that not only Sicilians but also late-night troopers tend to fancy something fat and greasy. Hence UGS gives Penzalapanza our seal of approval for a late-night stop for food and beer.

Pro Tip: Knock back a Beck's with your Sfilacco Cavallo, you'll thank us later.