Bam Bam Boogie Dance Fitness invites us to dance and twerk. Read about what Bami, entrepreneur and founder has to say about her work.
Twerk after work
For International Dance Day I joined an event on Instagram to raise money for the Young Women's Trust. Through the @twerkafterwork channel, this event had something that really grabbed me – twerking.
I don't have any formal training in this discipline, but I'm a big fan of Afro-Caribbean music culture. Dance is one of their essential components and I can't deny that I love shaking ma' booty.
Bami of Bam Bam Boogie Dance Fitness
The day started with Rise n Whine hosted by Bami, the founder of Bam Bam Boogie Dance Fitness. She runs a twerking dance workout class in London that empowers participants and gets them fit, happy and confident!
Since COVID-19, this has shaped into an online movement. I was invited to join their live feed for a few minutes for some dancehall moves. I felt really proud to say I live in Bristol, a place where there's a massive Caribbean music scene!
The event featured eleven classes with instructors from all over the world, engaging with a global audience of twerkers managing to raise funds from every corner to support women. It was a fantastic and successful event that certainly got me hooked.
Join the twerk revolution
Who can twerk and how can they join the twerk revolution?
Everyone can twerk doesn't matter who you are all what you do it's truly inclusive and open to everyone! Check this super easy beginner tutorial on how to twerk here .
Are you seeing a twerk culture growing worldwide?
Yes, especially with the growth of social media platforms like Tik Tok and music influence from African-Caribbean culture stars like Meg the Stallion, City Girls and Cardi B have sure helped bring real authentic twerking mainstream, which I am loving.
For International Dance Day you put together an event with a roster of international dance instructors and global audience – how have you created such a wide and diverse network?
By staying authentic to who we are as a team of fearless females and by collaborating with other queens around the world. We truly believe in community over competition so our global fearless collaborations have allowed us to expand and reach all different areas of the world. In addition to this we are really FUN online and offline so this helps people gravitate towards us as a community.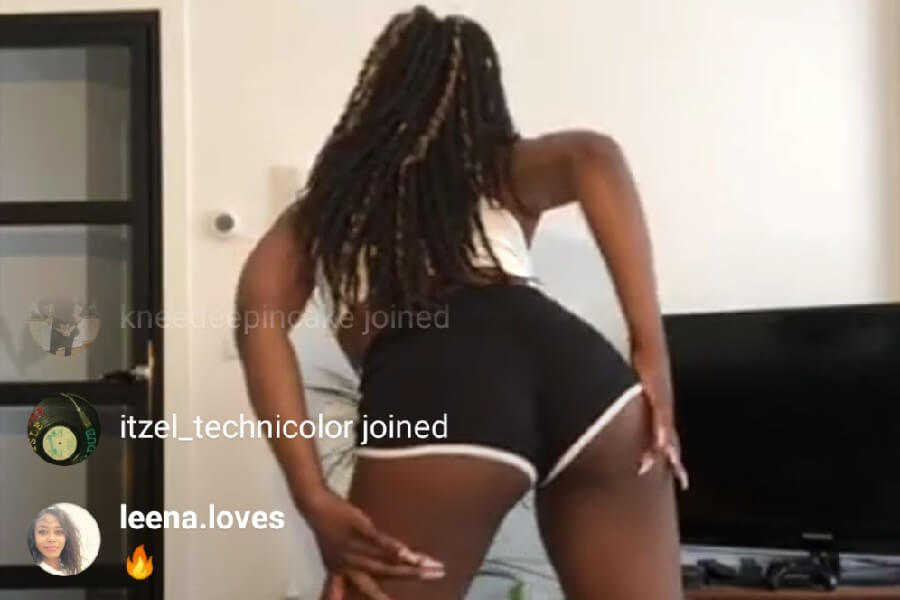 Twerk for feminism
Tell us about the event – what made you decide on putting on a fundraiser for the Young Women's Trust?
We had been thinking about international dance day since January when we were planning out our social calendar but it was only about 3 weeks ago when the lockdown became really serious that we decided we needed to celebrate BIG this year and bring together our community to put our money where are twerks are and truly support an amazing cause that is the Young Women's Trust.
How have you managed to keep it together during COVID-19 times?
TWERKING. Our fearless community has kept me productive and positive during COVID-19. I feel like I'm alone but never lonely with these amazing queens hyping me up online!
About the music
What's your favourite music genre to shake your booty to?
I love to twerk to Afrobeats, Soca and dancehall the most as it reminds me of my culture and heritage but I also LOVE to twerk to Brazilian funk and reggaeton. Truly I can twerk to anything.
What advice would you give to the dancing youth?
Never give up! People might make fun of you for what you do but if you keep putting in the hours and being unique to your style you will get to where you want to be. No goal or dream is too big visualise it believe it and make it happen.
Any other comments that you'd like to add?
We have fun, inclusive beginner classes every single day on the Bam Bam Boogie App you can download for free or checkout our website here.
Bam Bam Boogie Socials