Harm Reduction Malta is set to educate at Earth Garden 2022.
Festival season is in full swing and no matter your stance on substance use, there will always be people who experiment or take recreational drugs. As such, it is important to ensure the safety and wellbeing of individuals who wish to take substances.
Education is key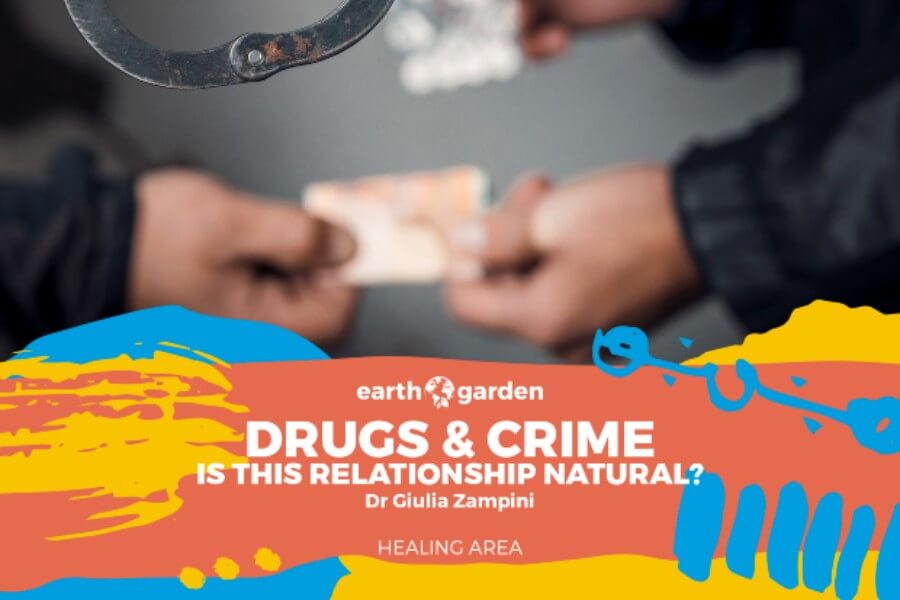 Of all the places people use recreational drugs, festivals, live concerts, and raves remain places you will find the highest number of people experimenting.
We have commented on many occasions that it's impossible to stop the use of drugs at these kinds of events. It's only through education and acceptance that we can shine light and offer safety for those who are taking.
Over the past years, harm reduction tents have been popping up at festivals globally to offer much needed support. In some cases, testing tents have been deployed. These tents offer the public a safe free zone, to test the purity of drugs with no threat of arrest or stigma.
Karen Mamo of Harm Reduction Malta
Karen Mamo is an MSc Addiction student at the University of Malta. She'll be present at this year's Earth Garden Festival in Malta. Expect her to be helping to educate the public on the safe use of substances.
Karen started the Maltese social media page Harm Reduction Malta. She's been active in bringing awareness about the importance of dialogue. Karen is all about a more inclusive approach to promote the health and wellbeing of society. Especially regarding the rights of people who make use of substances.
This is certainly a step in the right direction for Malta. So it's with this that we pass the proverbial pen to Karen. Read on to see what's coming up at this year's Earth Garden and what harm reduction is all about.
Living young wild and free
So, what we get drunk, So what we smoke weed, We're just having fun We don't care who sees, So what we go out That's how it's supposed to be Living young and wild and free

Wiz Khalifa, Snoop Dogg
This was Snoop and Wiz back in 2011. Maybe this is also you. Great! Let's talk drugs!
There should be no shame in living young, wild, and free. National statistics on the drug situation in Malta (and by drugs, I also mean alcohol, nicotine, caffeine and sugar) present a wild nation of consumers.
Non-judgmental educational material is available for legal drugs. The production of legal substances takes place in controlled environments and is regulated by appropriate measures and quality standard. The labels detail their content and potency. So, the consumer of legal drugs knows what they are taking and can make informed decisions. These decisions help to mitigate risks and maximize the positive benefits.  
Risk vs benefit
All drug use comes with risks and benefits. But, if the production and labelling practices for drugs aren't standardised, taking these drugs is going to be riskier.
So, you like the benefits, but hate excruciating hangovers the next day? Maybe you had a bad experience while partying with friends and felt too ashamed to seek help? There is another way: harm reduction.
We already apply harm reduction to myriads of substances and behaviours. For example, using a condom is a fact-based, harm reduction approach to minimise the risks and maximise the benefits of sexual encounters. It's simple: your partner(s) and you are protected against unwanted pregnancy and sexually transmitted diseases.
Back to drugs: what is a harm reduction approach exactly?
Harm reduction includes a set of principles and practices ,that place the rights and wellbeing of people who use drugs at the center of policy. Through respect, dignity, and empowerment, harm reduction aims to reduce the negative health, social and legal consequences of drug use.
Harm reduction works with people who use drugs to bring about positive and long-term change. This is done by delivering fact-based information and tools. Harm reduction supports when needed, without requiring the person to stop using drugs.
Examples when applied include, among other things. The availability of safe consumption rooms, drug testing to identify adulterants and potency and the provision of safe consumption equipment.
Harm reduction gaining momentum
Within Malta, harm reduction is gradually gaining momentum and gaining interest from people who use drugs and the public. I established the social media page Harm Reduction Malta. I wanted to provide people with additional tools to make informed decisions and encourage a more educated approach to drug use in society.
Harm Reduction Malta teamed up with foreign experts in the field of drug policy, criminology, and toxicology. In collaboration with Drugs and Me, the People and Dancefloors project and The European Coalition for Just and Effective Drug Policies (ENCOD). We will bring a daytime harm reduction information booth that will be operating at Earth Garden Festival. Workshops will be taking place at the Healing Fields stage, on 4th and 5th of June.
At the information booth, people will be able to access fact-based information. This will cover about different substances, and experts will be on site to answer any questions. The aim of the information booth and workshops isn't to promote drug use, but rather to encourage an educated approach if drug use happens.
About the author
Karen Mamo is a Masters Graduate in Conflict Resolution and Mediterranean Security. She also holds an Honors degree in Italian Language and Literature. She is currently following a Master of Sciences course at the University of Malta, focusing on addiction studies. In 2019 she set up the first Maltese social media page about harm reduction.
Socials
---