Attending a music conference is a great way to get back into any industry. Music is no different. What the music industry needs in 2022 is connection.
Some say it's not what you know, but who you know.
Meet people and promote your project, expand your network, find inspiration from other projects. That's what industry fairs or music conferences are made for – rubbing shoulder (or elbows).
Find below our selection of European music industry fairs happening next year. Whether you are a songwriter, producer, event promoter or label, it's time to level up.
1. Amsterdam Dance Event (ADE) – the ultimate music conference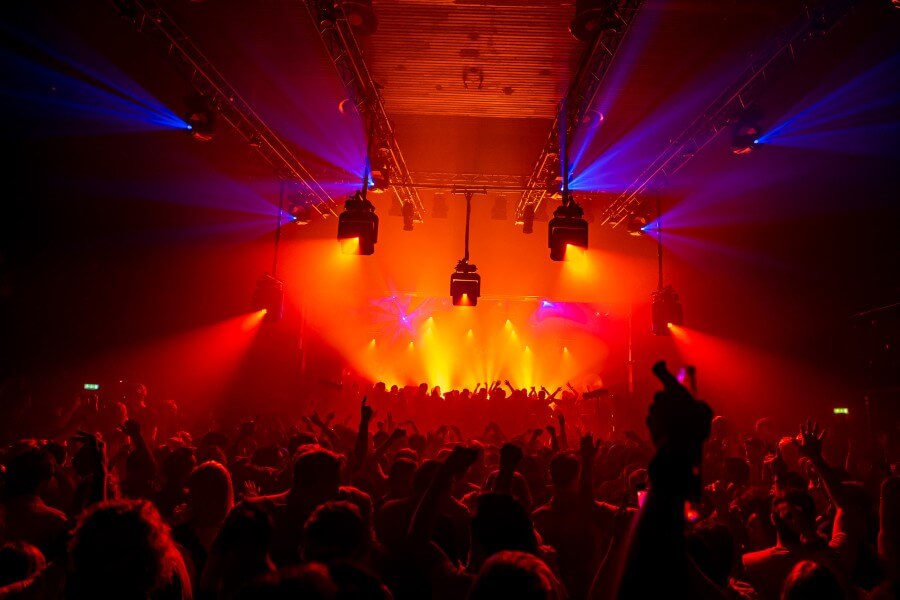 Dates: October 2022
Where: Amsterdam, Netherlands
ADE is the biggest electronic music trade fair in Europe. This music conference sees over 400,000 attendees. Starting in 1996 as a 3-day event, today it is a whole 5 days (the increase due to the many ongoing "afters" events).
It's considered the event to get in touch with electronic music trends in Europe and worldwide. Conference events are directed to new guests as well as seasoned veterans of the music business. For the 2021 event, the day conferences were cancelled, however we predict them to take place again in 2022.
During the day attend one of the many conferences. At night, rave to the finest in all of the many clubs pumping out music until the early hours. We encourage you to attend both for maximum benefit.
2. International Music Summit (IMS) Ibiza
Dates: 27th April – 1st May 2022
Where: Destino Pacha Resort, Ibiza
Ibiza is a famous hub for the electronic music industry. Today this is even more true for promoters and DJs.
IMS Ibiza is a key conference tackling key areas of the sector and the future of club culture. Some past concepts covered include gender diversity, depression, the role of data, streaming technology and others.
Founded by Pete Tong, it serves as the kickoff to the summer season of events in the Spanish isle of Ibiza. Taking place every year since 2008 with the exception of 2020 and 2021, IMS Ibiza sees many exhibitors and high profile appearances in the music industry.
In 2022, expect pitches, speed networking events and the latest tech for the music industry. After a two-year hiatus, this will be the grand reset. Also, imagine that after party.
3. The Great Escape (TGE) – the new music conference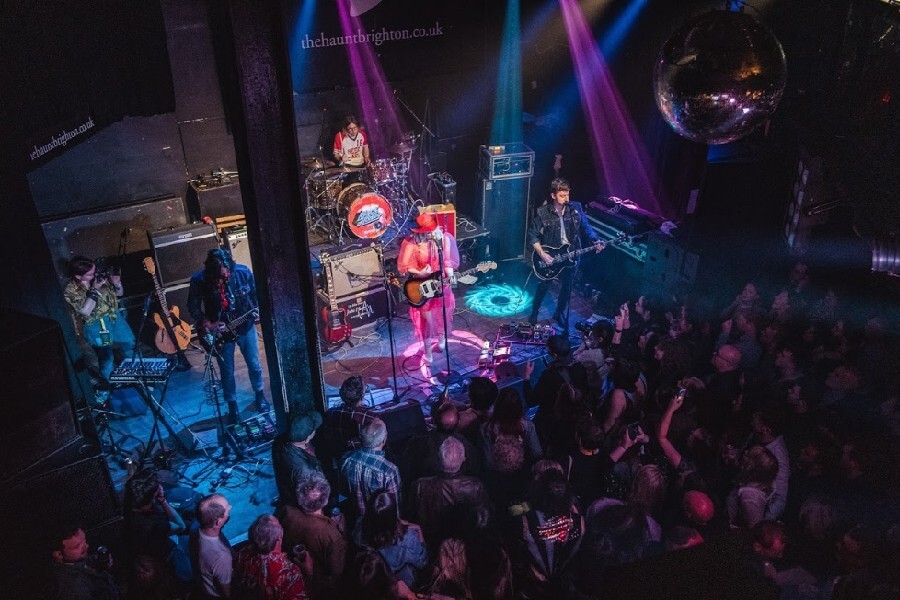 When: 11-14 May 2022
Where: Brighton, UK
The Great Escape is a festival for new music. Expect panels, debates, keynote speeches and networking opportunities everywhere you look. It is attended by music industry leaders, early career artist label managers, promoters, song writers & producers, entrepreneurs and basically anyone wanting to get in the industry.
Established in 2006 this is a classic UK music industry fair in the city of Brighton. The types of genres at the shows includes include rock, alternative rock, indie rock, punk rock, hard rock, dance, techno, electronic, acoustic, hip hop and more.
Over 3500 delegates attend every year. Every day at TGE is another perspective on our unique industry. This includes discussions on what music of the future will sound like, post Brexit, post COVID era themes and all the tech that will soon be at our fingertips.
On top of this there is the Alternative Escape, secret gigs, club nights and random collaborations that give this festival and conference all the added value.
4. MaMA Festival & Convention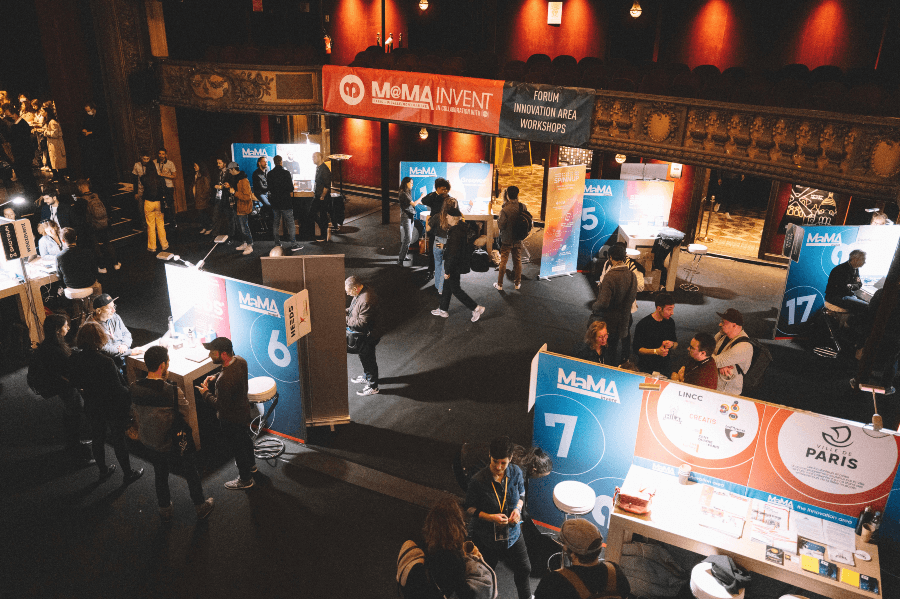 When: 12-14 October 2022
Where: Paris, France
If you are in France and want to get ahead of the game, there is always MaMA. It is France's largest music industry conference taking place in unique locations in Paris over three days. MaMA is chalk full of panels, workshops and keynotes. Plus plenty of opportunities music industry actors over match making sessions and cocktails.
Like every good music conference, they present a platform for plenty of up-and-coming artists to perform. Taking place in epic Parisian locations, you can expect experimentations in new and different types of concepts.
2021 saw 150 conferences and 80 concerts all taking place in the neighborhood of Pigalle-Montmartre. There you can find the presence of organizations dedicated to the advancement of the musical, cultural and creative sectors, but also technological too.
All of this is followed up by an "apéro". Basically a cocktail where industry actors and creative can intermingle to exchange ideas on new projects and innovations. With France as the fifth largest market in the global the music industry and the third in Europe, consider MaMA as your gateway to the French market.
5. Brighton Music Conference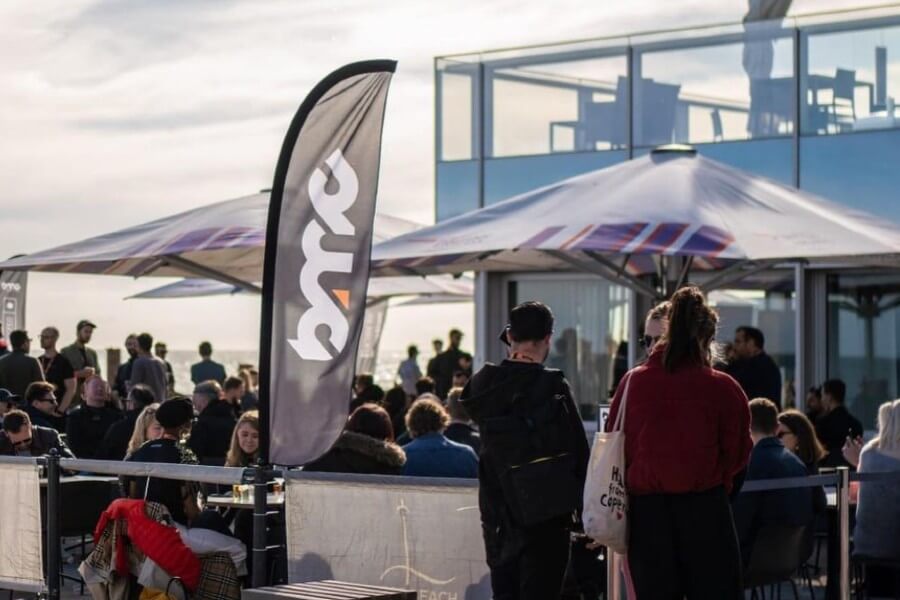 When: 25-28 May 2022
Where: Brighton UK
The Brighton Music Conference is labeled as the UK's foremost electronic music conference. It's considered an important networking event for professionals and enthusiasts, with 2021 being the 9th edition featuring 200 speakers and 60 panels.
In a nutshell, the conference program usually features Theatres, a networking hub, a Pro meeting Lounge, and a specialized exhibition/tech and services zone.
Themes of mental health & music, underground music style discussions, reentering the industry post COVID-19 were big topics in 2021.
Along with many DJs there is a heavy presence of important companies that operate in the music sector. Previous companies present have been Ableton, Korg, DJ Mag and many more.
Aside from companies, you will find record labels active in panels and events such as Armada, Hospital Records, Ultra Records, Island Records, Defected, Axtone Records and the like.
6. Electronic Sound Summit (ESS)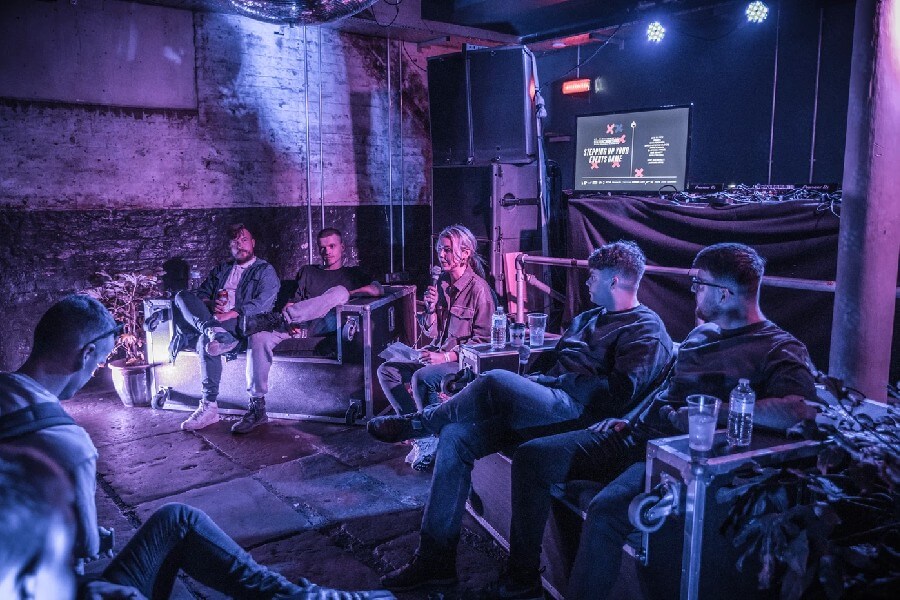 Dates: Early September 2022
Where: Liverpool, UK
2021 was about rebuilding the future. Electronic Sound Summit made that very clear. ESS is an important opportunity for fresh artists to learn from established members of Liverpool's thriving scene. It's an artist centric music conference focusing on education, access and opportunity.
This year's event had 50 guest speakers and 40 master classes, panels and demonstrations. On a more personal note they had networking hubs, track feedback as well as more in-depth artist development.
Electronic Sound Summit is the culmination of a year of work of the Liverpool Audio Network and takes place in the center of Liverpool. Their guiding principles are all about artist enrichment and positive community impact.
There is a lot of ambition out there, and ESS is trying very hard to help you achieve just that.
7. Pop-Kultur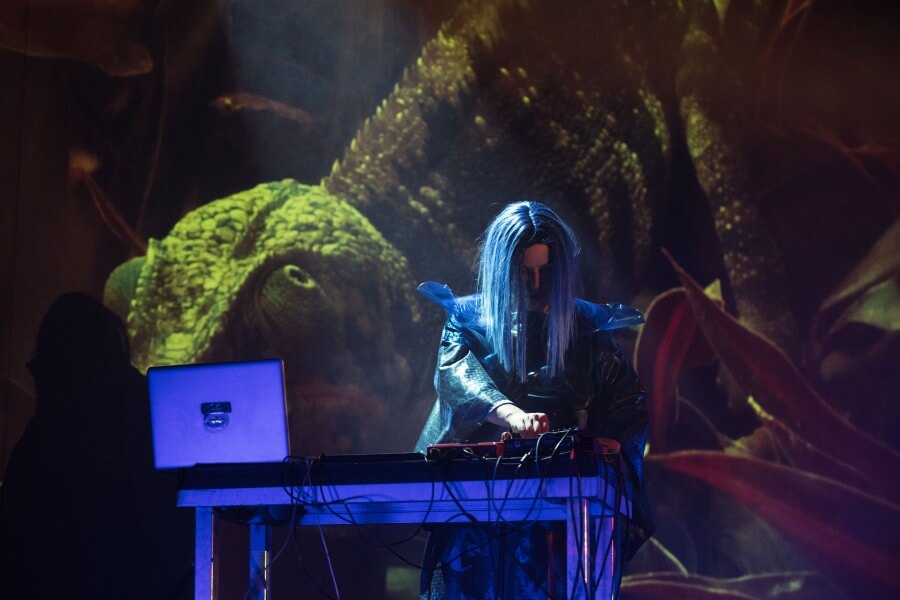 Dates: 25-28 August, 2022
Where: Berlin, Germany
According to Pop-Kultur, the event is a bridge between artists and society. The conference has outdoor and indoor events hosted by collectives and artists. Expect talks about music, subculture and a "breakaway from musical expectations all contribute to creating a space for mutual exchange."
If 2022 is the same as this year, there will be dialogue on intersectional discourse, post-migrant identities, inclusivity, diasporic narratives and LGBT+ perspectives.
Expect the unexpected from avant-garde artists from all over. After all, this is Berlin.
8. Sónar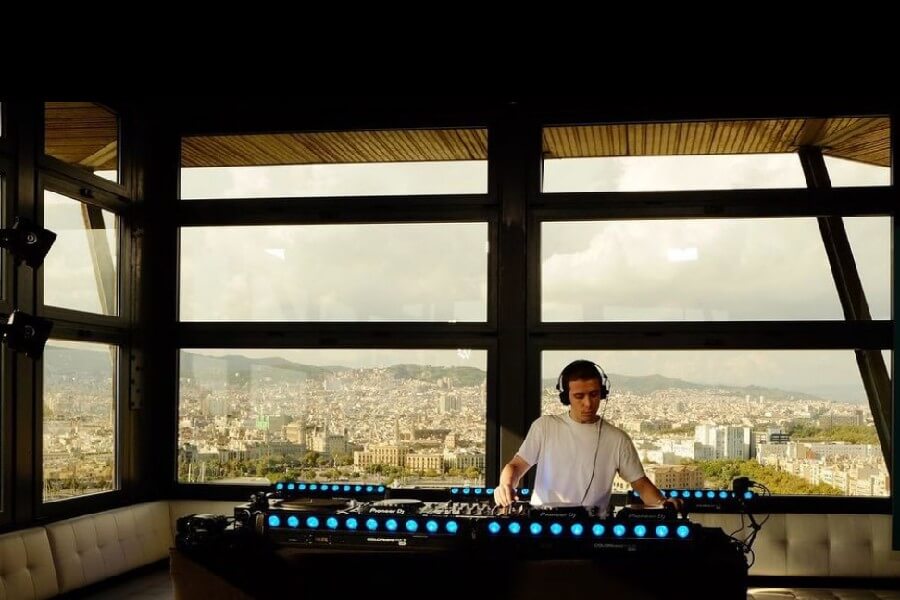 Dates: 16-18 June 2022
Where: Barcelona, Spain
Sónar 2022 is more than a festival and conference. It's a freakin' institution. Since 1994 it's been attracting music and arts bugs from around the world. Over 100,000 attendees showed up in 2019 (2020 & 2021 were obviously cancelled).
In 2022 there will be over 100 shows, DJ sets, performances art installations. Sónar by day is from 1PM to 11PM and Sónar by night starts at 9PM and ends around 7AM. Aside from the festival itself it's apparently a great time to be in Barcelona as a member of the music and arts community.
Probably one of the more avant-garde music conferences in Europe, the three-day congress during the day is dedicated to creativity, technology and business. Topic featured will include art and science, robotics, creative economics, music tech, emersive tech and climate change.
The Sónar brand has since spread to other cities in Europe as well as other events in South America and Asia. There is another festival by the Sónar people called AI and Music, which is focused on the synergies of music creation and artificial intelligence.